SALT LAKE CITY — It's been a long road to the end of the 2020-21 school year, both in the classroom and on the court, field and pitch.
For these teams, the journey ends here.
Follow along as we recap the every final of the Utah High School Activities Association spring championships, including baseball, softball, lacrosse, tennis, track and field, and boys' soccer.
Click each link below for more information. Check back regularly for updates throughout the final three weeks of the school year, too.
Baseball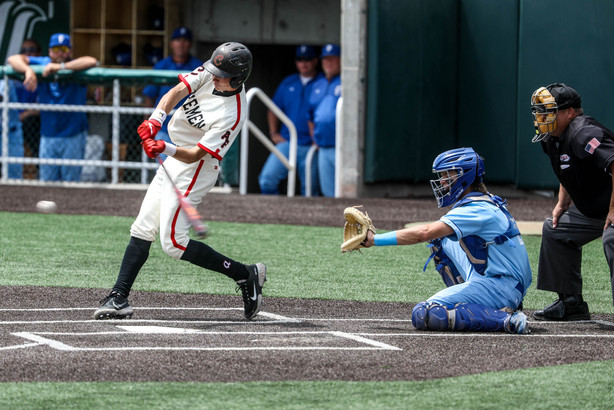 Fisher Ingersoll went 2-for-2 with two home runs, three RBI and a pair of walks as American Fork captured its first baseball title since 2016 with a shutout victory over crosstown rival Pleasant Grove, 8-0 at UCCU Ballpark at Utah Valley University.
Winning pitcher Zac Dart had a home run and three RBI to help the Dons pump out 19 hits and rolled to a 14-3 win over crosstown rival Maple Mountain in the third game of the championship series Saturday afternoon at Salt Lake Community College's Cate Field in West Jordan.
Tyler Nelson drove in the winning run through the left gap with the bases loaded in the bottom of the seventh inning to help Maple Mountain rally by Orem, 5-4, to advance to the best-of-three championship series at Cate Field on the Salt Lake Community College Jordan Campus.
Landon Frei went 2-for-3 with a triple and three RBI to lead the Warriors to their first Class 4A state baseball championship since back-to-back titles in 2012 and 2013 Saturday afternoon at Cate Field on the campus of Salt Lake Community College.
Herman scattered five hits with seven strikeouts and two walks in a complete-game effort that lasted less than two hours to lift the Warriors to the brink of a championship.
"All year long, we haven't done it easy. We've come back to win, and won hard games," said Cowboys coach Aaron Perkins, whose team overturned an 8-run deficit in Friday over Richfield before holding off Carbon in a two-game series Saturday afternoon. "I said it wouldn't do us any justice to win it in the first one. We've been doing it all year long, and I like the way it went."
Crayton Hollinshead went 2-for-5 with two doubles in the second game, and Jake Eichorn was 2-for-3 with two doubles for the Beavers, who won three games on a historic Championship Saturday.
Boys soccer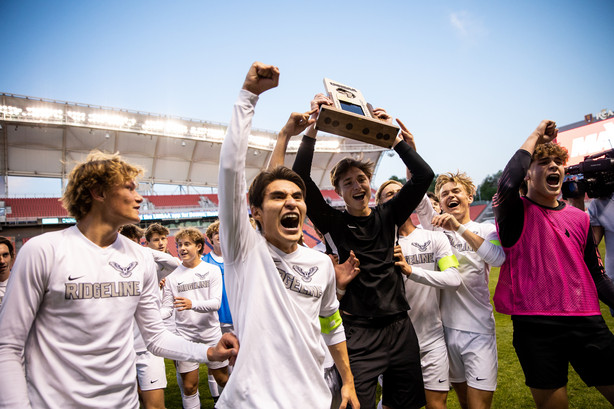 Stockton Short pushed aside back-to-back penalty kick to end the shootout, and Weber clinched its second consecutive Class 6A state title 4-3 on penalties Friday afternoon at Rio Tinto Stadium.
Wasatch rallied from a 1-0 deficit to take a 2-1 win over Skyline and clinch the program's first title since 2013 Friday afternoon at Rio Tinto Stadium, cementing an 18-2 season with the program's third state championship.
Brady Bennett, Collin Jones and Quayd Berry each scored a goal, and Short rolled up his 15th shutout of the year to help Weber to a 3-0 win over Region 1 rival Fremont and advance to the 6A state championship match Friday at Rio Tinto Stadium.
Edgar Garcia scored the golden goal on a penalty kick four minutes into extra time to lift Wasatch in the Class 5A state championship with a 2-1 win Tuesday over Maple Mountain at Herriman High School.
Sophomore Gabe Watson finished off a tap-in in the 70th minute to lead the Riverhawks to their second championship in school history, securing a stunning run from No. 11 seed to the title at Rio Tinto Stadium.
JC Sanchez didn't end his season with Real Salt Lake Academy with a shutout in Tuesday's Class 2A state championship match at Rio Tinto Stadium. What he got instead was even better As RSL Academy beat Waterford 6-1.
The only thing that could keep Judge Memorial's boys soccer team from a state title was a global pandemic. In the end Jurge Memorial survived to win 1-0 over Morgan.
Less than five minutes into the 4A semifinal match, a one-timer strike was sent past Stansbury keeper Devun Collins. It was a nightmare start, but he had a heroic finish as he helped Stansbury get past Sky View.
Williams broke the ice in the first half, and Cole Terry, Isaac Lowder and Owen Tolman each added a second-half strike to help Morgan pull away from upstart Emery, 4-0, in the semifinals of the 3A tournament Monday at Juan Diego Catholic High School.
Benson made three saves during the shootout and helped Waterford hold on for a 3-2 shootout victory after Kasper Nilsson's early goal forced a 1-1 draw with the undefeated Jayhawks at Juan Diego Catholic High School.
Boys tennis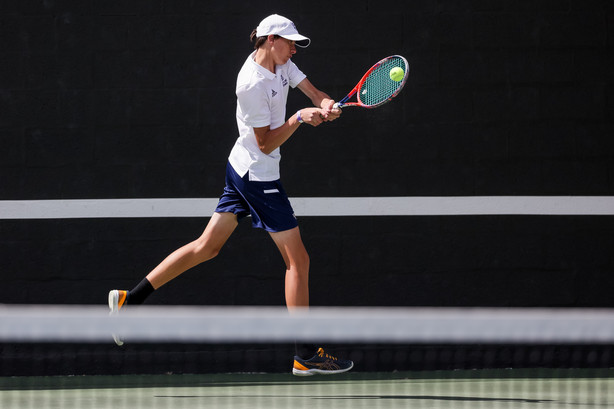 Lalith Suresh took the No. 1 singles title with a 6-1, 6-3 win over Rowland Hall's Jaiden Handlon, and Jeffrey Kulsomphob added the No. 2 singles championship with a 6-0, 6-1 win over teammate Daniel McNally. That meant that when Dawson Jenkins cruised to a 6-0, 6-0 win over Juab's Levi Covington, Waterford had clinched the team title — barely.
The Region 4 powerhouse claimed titles in the 1st (TJ Wells) and 3rd (Griffin Karras) Singles, and the 1st (Nate Ashton & Brayden Blodgett) and 2nd (Lucas Jackson & Isaac Downs) Doubles.
Max Miner dominated to claim the 1st Singles, Zachary Sodorff claimed the 2nd Singles, and Liam Duffin claimed the 3rd Singles to round out the sweep.
Softball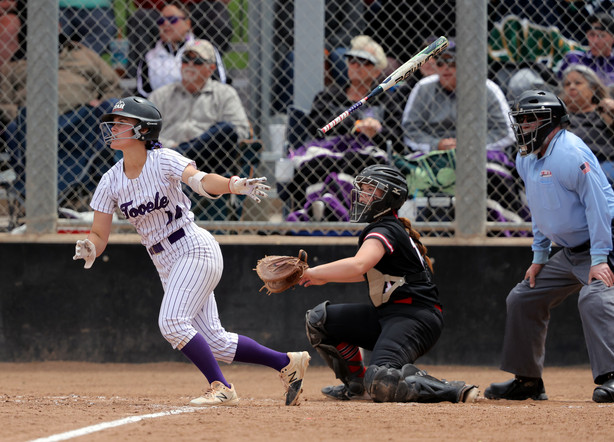 Spanish Fork didn't quite close things out in three innings on Friday, but for the second straight game it only needed five innings to beat Spanish Fork in the 5A state championship best-of-3 series, rolling to the 13-2 victory in Game 2 to capture its first state title since 2017.
No. 1 Riverton's final victory over No. 2 Bingham came Friday in the biggest game of the season, as the Silverwolves knocked off the Miners for the second day in a row, this time by a score of 4-3, to take home the 6A state softball championship.
McCall Maxfield belted a home run in each of the two remaining games Saturday, and older sister Oaklie went 4-for-5 with a home run, three RBI and three runs scored over two games to help Bear River clinch its 10th state title and third since 2016 with a 14-6 win Saturday afternoon over reigning champion Tooele at the Spanish Fork Complex.
Emma Higley's three-run homer in the bottom of the sixth helped the top-seeded Buffaloes pull away for good en route to a 5-0 win over the No. 2 Bears in the first game of the best-of-three championship series at the 4A state softball tournament at Spanish Fork Complex.
The Cowboys' softball team had just made the trip from Spanish Fork to West Jordan to join their baseball counterparts — a few hours after winning a championship of their own.
Winning pitcher Blakelee Christiansen scattered four hits over seven innings with six strikeouts to help the Wolves to back-to-back 2A championships Saturday afternoon at Spanish Fork Complex.
Lacrosse
It was a night of celebration for Park City, as the Miners girls lacrosse team defeated the Waterford Ravens 17-11 to win the Division A championship Friday night in Layton.
The nation's seventh ranked lacrosse team took care of business in Saturday afternoon's Division A state championship game.
Track and field
Carlee Hansen of Woods Cross opened up the state meet with a bang as she paced herself to an easy first-place finish in the 1,600-meter race with a time of 4:49.18, just a few seconds off the fastest time in state history. Her time was good for second in state history in the event.
Girls golf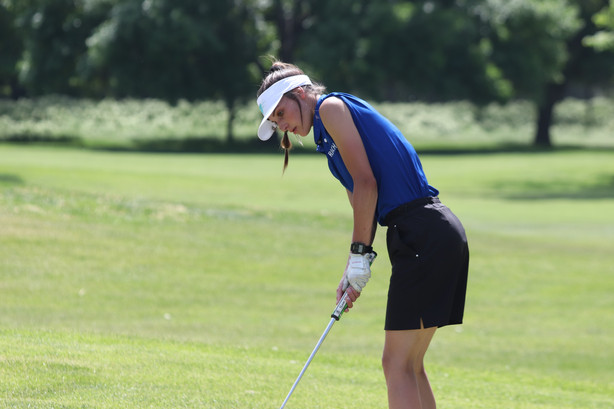 Victoria Castro and teammate Cheyenne Hansen each finished in the top-five, and Davis held on to clinch its first Class 6A girls golf state title since 2015 by one stroke Tuesday afternoon at The Ridge in West Valley.
Sunbin Seo carded her own scorching 68 to finish with a two-day total of 7-under-par 139 to lead the Thunderbirds to a third straight team title (or second in the UHSAA record book) at the Class 5A state meet at The Oaks at Spanish Fork.
Dixie's Annabelle Millard blasted a career-low 65 to finish at 8-under-par 136 to claim medalist honors, and Pine View placed three golfers inside the top-11 to roll to its first team title in program history by 26 strokes Thursday at Meadow Brook golf course.
Richfield's Piper Harris held off Morgan's Ellie DeMond in a playoff to earn medalist honors and help the Wildcats cruise to the Class 3A state title at Mountain View golf course in West Jordan.
Arden Louchheim again earned medalist honors, shooting even-par 72 and winning by 10 strokes while leading the Winged Lions to the 2A state championship at Rose Park golf course.
Rich High senior McKina Stacey carded 93 to top the leaderboard by two strokes, helping Rich to its third consecutive Class 1A state title at Rose Park Golf Course.
Boys golf
For only the second time in the history of the school — and the first since 1996, Wendover claimed a state title in the Utah High School Activities Association by one stroke at the Class 1A state meet title Wednesday afternoon, taking a 710 to 711 advantage of runner-up Valley over 36 holes at Rose Park Golf Course.
×
Related Links