Estimated read time: 9-10 minutes
This archived news story is available only for your personal, non-commercial use. Information in the story may be outdated or superseded by additional information. Reading or replaying the story in its archived form does not constitute a republication of the story.
SALT LAKE CITY — Two years ago, President Russell M. Nelson became the 17th president of The Church of Jesus Christ of Latter-day Saints.
Since then, the millions of church members in Utah and across the world have (almost) become accustomed to the unprecedented number of changes and new initiatives with which his leadership has been characterized.
"You're just seeing the beginning. There is much more to come," President Nelson said in 2018. "Wait till next year. And then the next year. Eat your vitamin pills. Get your rest. It's going to be exciting."
Here are 10 of the church's top milestones over the last two years:
The Church of Jesus Christ of Latter-day Saints
In August of last year, President Nelson released a statement that emphasized the importance of referring to the church by its correct name, rather than calling it the "Mormon Church" or "LDS Church."
While both those in and out of the church have historically referred to its members as "Mormons" — a nickname drawn from the religion's book of scripture — the church's official name is The Church of Jesus Christ of Latter-day Saints.
"The Lord has impressed upon my mind the importance of the name He has revealed for His Church," President Nelson said in the statement. "We have work before us to bring ourselves in harmony with His will."
The church has since changed the names of several of its organizations and websites to follow the clarification, including what used to be known as the Mormon Tabernacle Choir and LDS Charities — now Tabernacle Choir at Temple Square and Latter-day Saint Charities.
Temples
The church announced 35 new temples in the last two years, including five in Utah. Locations for the Orem, Taylorsville, Washington County, Layton and Tooele Valley temples have all since been disclosed. A rendering of the Layton temple has also been released. The Saratoga Springs temple, announced in early 2017, is currently under construction after a groundbreaking ceremony in October.
The church also marked the Rome Italy Temple dedication in March with special emphasis. The First Presidency and Quorum of the Twelve Apostles, the church's highest governing bodies, took a historic photo together, while two of the apostles conducted a virtual tour of the temple.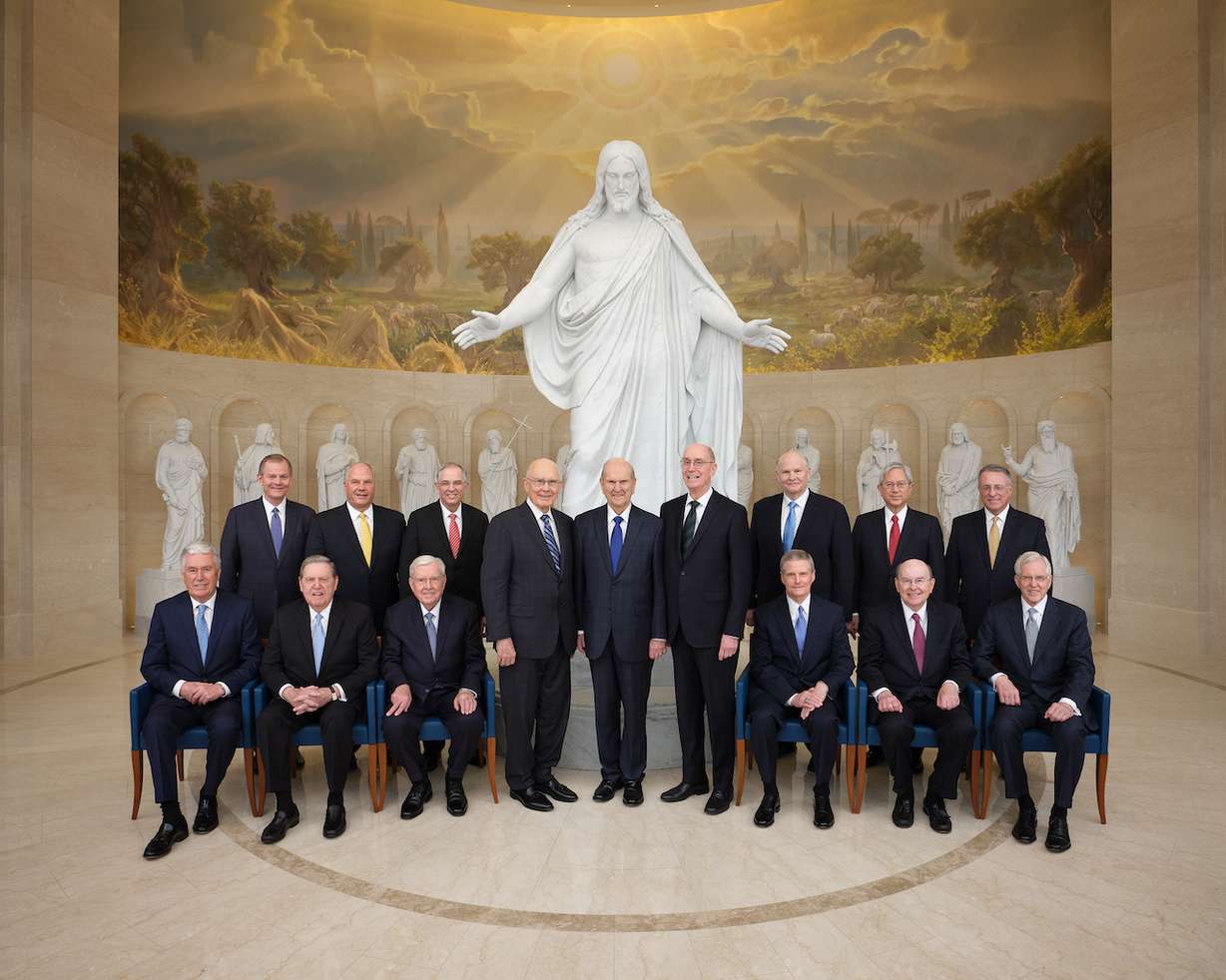 President Nelson also took advantage on the trip to Italy to meet Pope Francis — the first time a Latter-day Saint president has met a pope.
President Nelson
Though President Nelson celebrated his 95th birthday in September, he hasn't slowed down with age. The man Latter-day Saint faithful believe to be God's prophet embarked on five ministry tours across the globe during his first two years as president of the church.
His first tour spanned across the world — from Hawaii to Hong Kong — while subsequent trips focused on South America, the Pacific, Latin America and Southeast Asia. President Nelson met not only with Latter-day Saints during the tours, but religious and political leaders, as well — including New Zealand Prime Minister Jacinda Ardern and Ecuadorian President Lenín Moreno.
Apart from his official ministry tours, President Nelson also spoke to other congregations across the world, including those devastated by natural disasters in places like the Caribbean and California.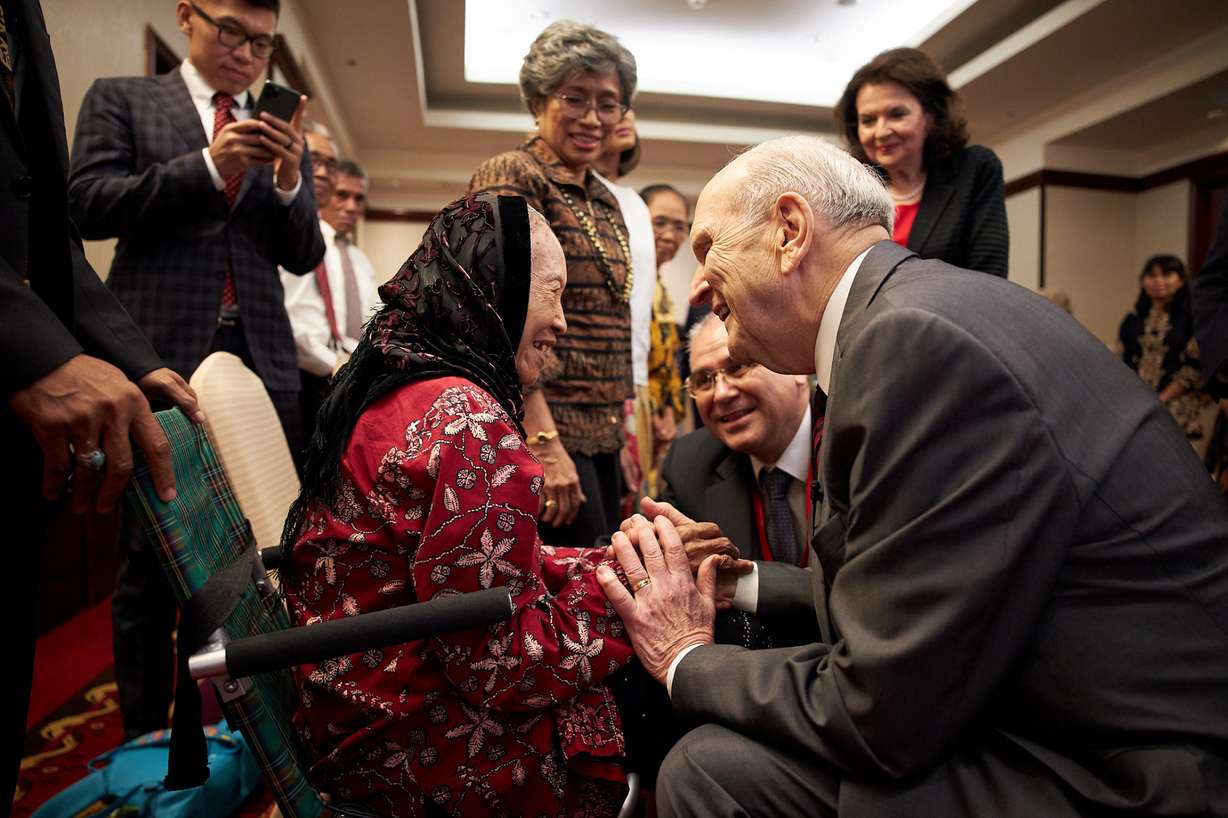 Missionaries
Missionary demographics shifted drastically when former church President Thomas S. Monson lowered the required age for those serving, and schedule and technology adjustments soon followed. But changes to other aspects of missionary life began in earnest under President Nelson.
The missionary dress code, handbook and a mission's monthly cost were all adjusted within the last two years, and opportunities for service missionaries were expanded. Now, all prospective missionaries fill out the same application to be considered for service, even those unable to serve full-time proselytizing missions for health reasons, and missionaries who come home early because of medical issues may also be considered for service missions.
But the most significant change (at least for missionary families) was a shift in communication. Missionaries can now talk to their families every week via audio or video chat, instead of just email. In the past, missionaries could only call their family on Christmas and Mother's Day.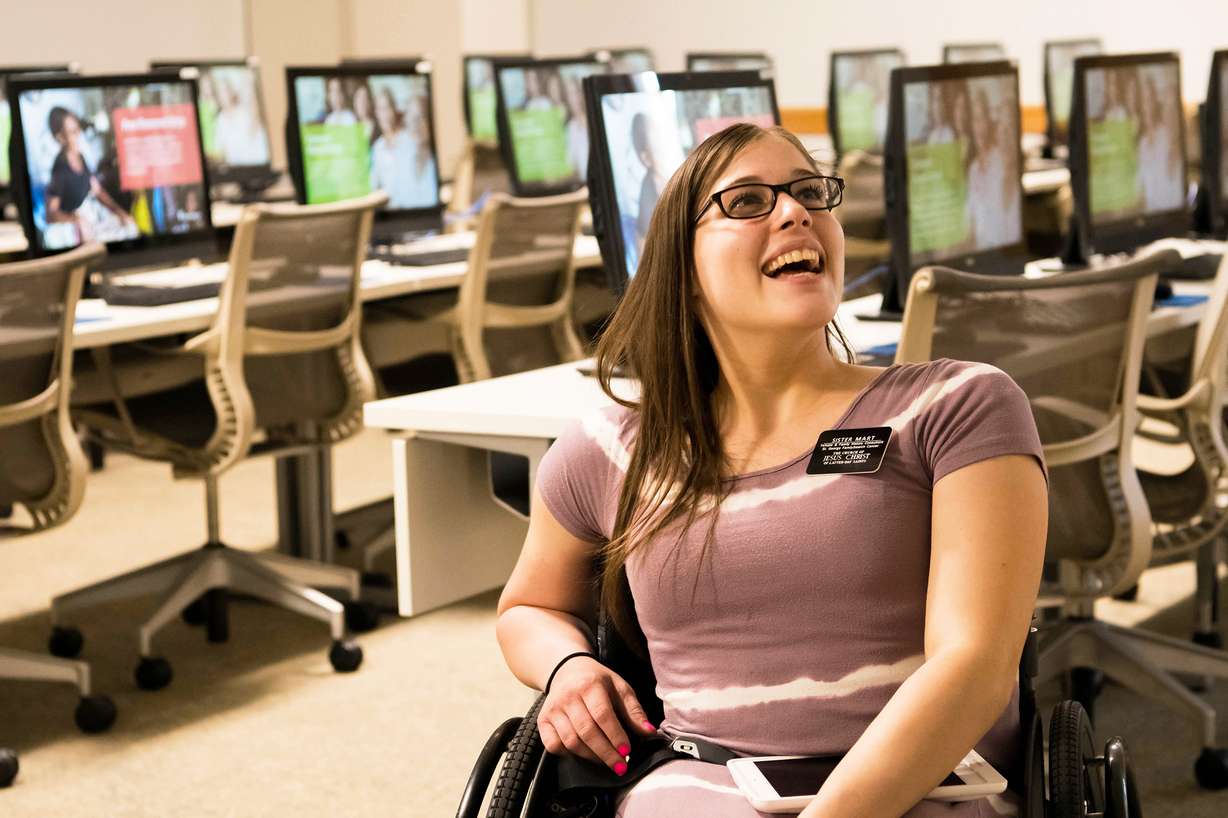 Youth and children organizations
The church's partnership with Scouts of America will end this year. Instead, a new "Children and Youth" program will replace both Scouting and other current programs for young men and women come Jan. 1.
The new initiative will also change many details about the current youth programs' classes, activities and leadership, and bishops (or leaders of local congregations) will take more of an involved role in youth programs.
Adults who work with children and youth in the church are also now required to complete an abuse prevention training within their first couple months of service, and the church emphasized that parents may accompany their child during interviews with church leaders. New guidelines for interviewing youth were also released in 2018.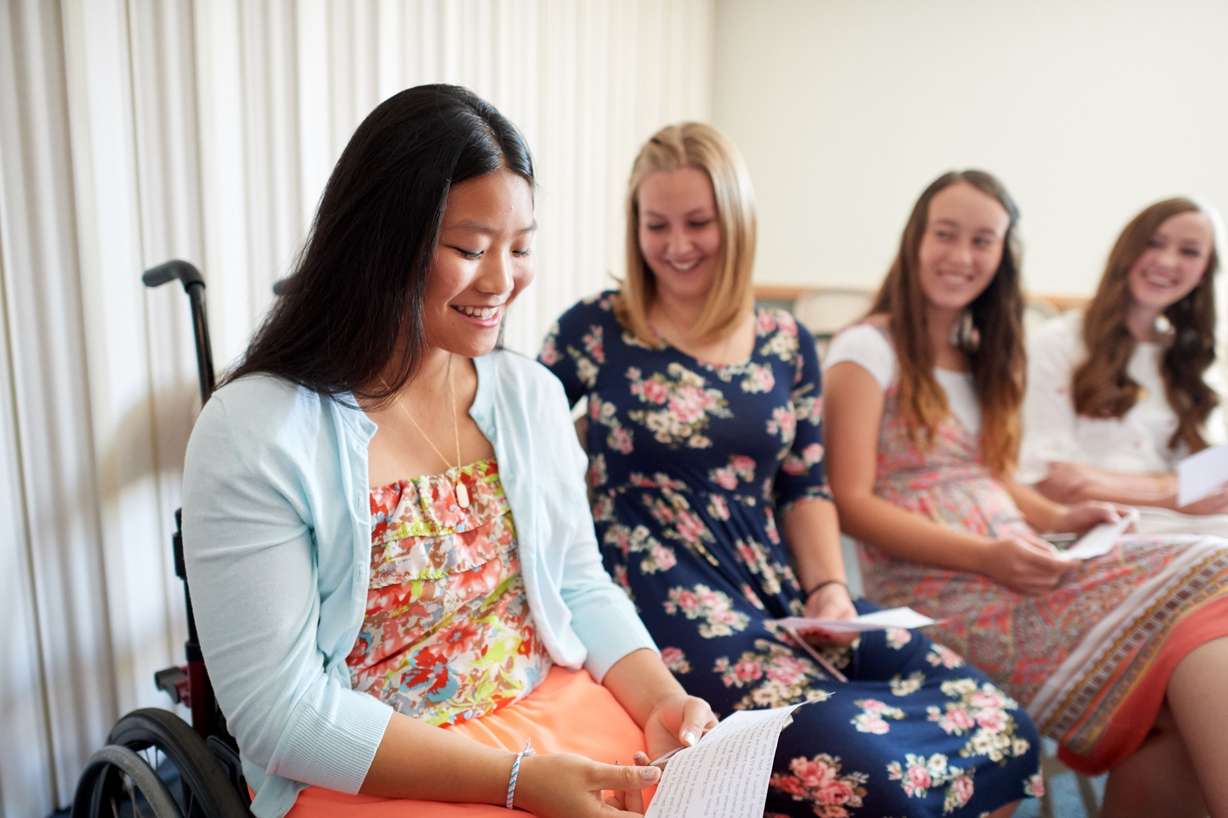 Home-centered, church-supported worship
The church announced that it would shorten church services from three hours to two to help emphasize a worship environment that was more "home-centered" and "church supported." The change also came with a new instruction program called "Come, Follow Me" that guides families through home and personal scripture study.
The shortening of services was part of an overall shift to create more "balance" in the lives of members, President Nelson explained during the organization's October 2018 general conference.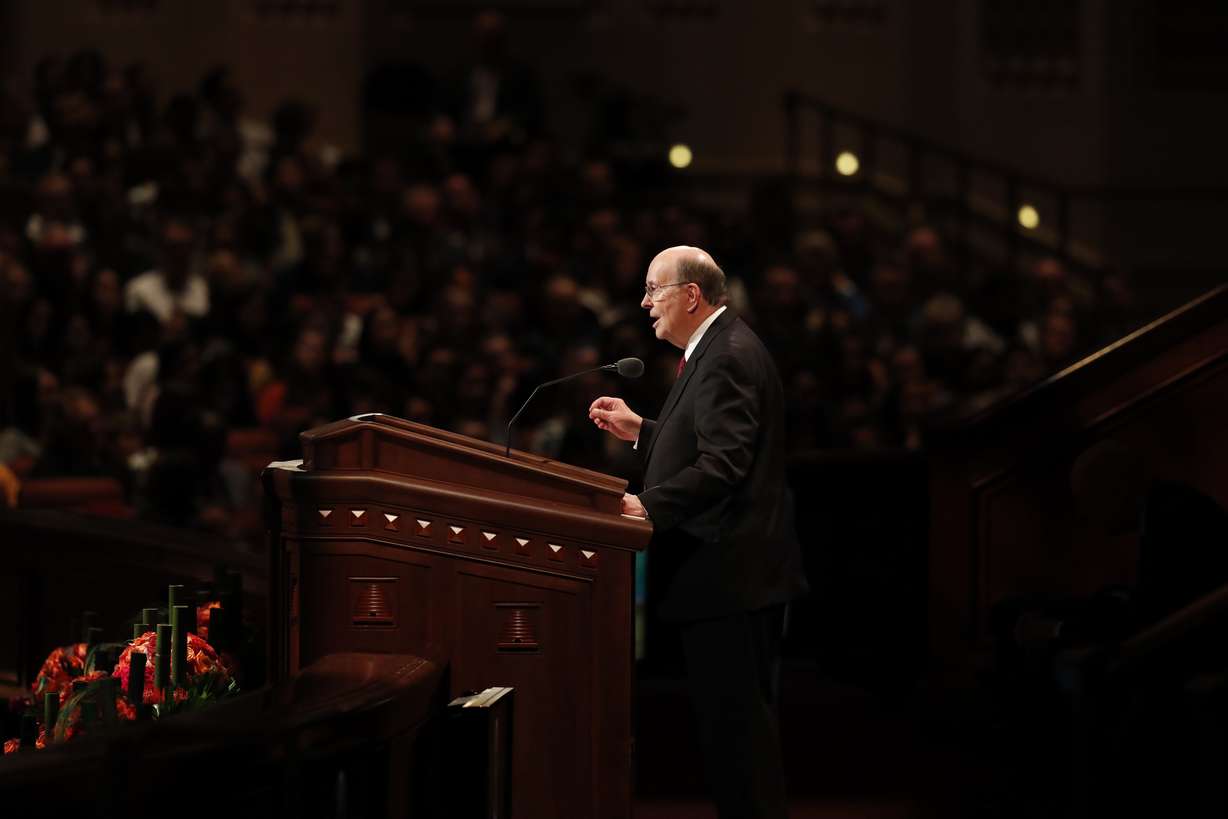 Ministering
Church members used to participate in programs called visiting and home teaching where they were assigned to care for other members in their congregations through monthly visits. In April 2018, the church decided to retire those programs in favor of a new initiative called "ministering."
Ministering "(visits) can be supplemented with telephone calls, written notes, texts, emails, video chats, conversations at church meetings, shared service projects, social activities and a host of possibilities in the world of social media," church apostle Elder Jeffrey R. Holland said.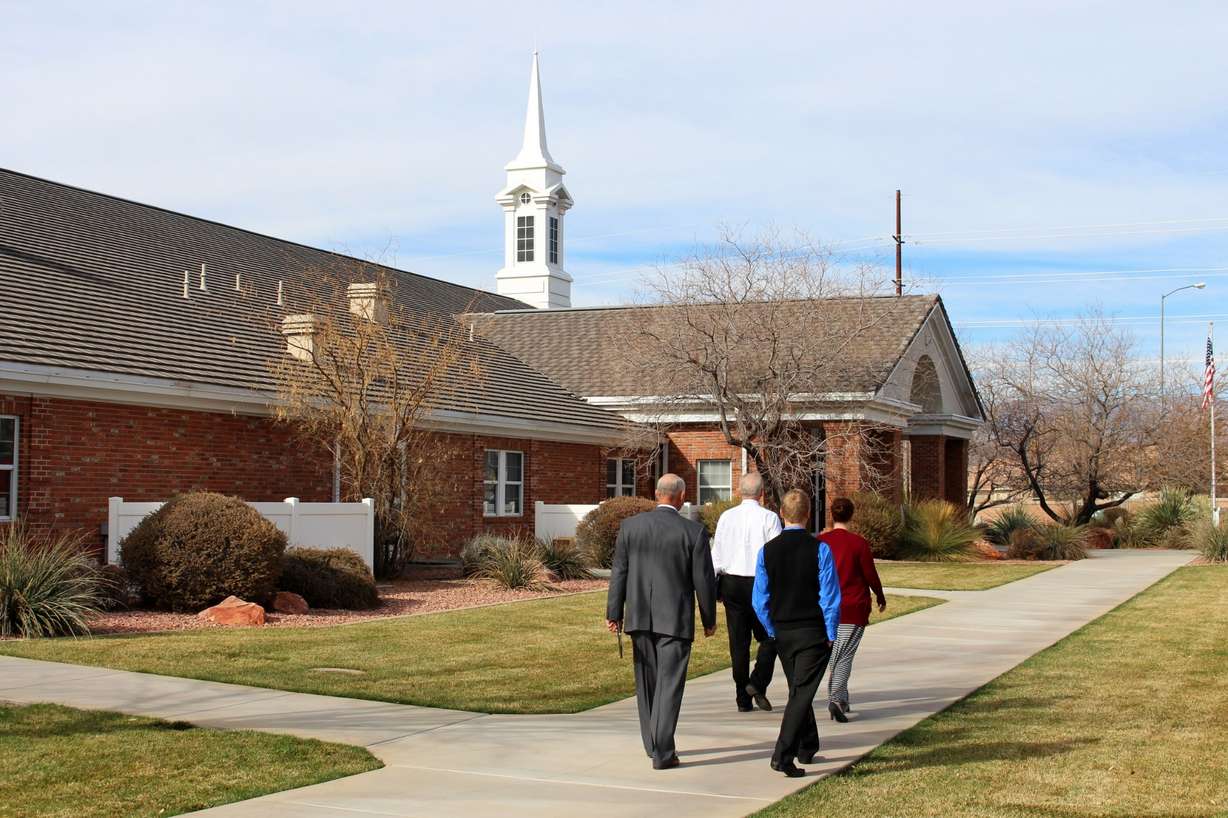 Policy changes
While the church frequently updates its handbooks that provide policy guidelines for members and leaders of the church, some major changes from the last two years will stand out.
Couples can now be sealed (or married for eternity) in the church's temples immediately after being joined in a civil marriage. Members in the United States and other countries previously had to wait a year.
Children with LGBT or polygamist parents can now be baptized without First Presidency approval, as long as their parents understand the commitment their children are making to the teachings of the church. The church also updated its handbook to remove the label of "apostasy" for homosexual behavior. This move updated a policy applied in 2015.
All baptized members of the church can now serve as official witnesses for baptisms, and all members who can enter the church's temples can serve as witnesses for temple ceremonies. Previously, only males who held the priesthood (what faithful Latter-day Saints believe to be the power of God) could act as witnesses.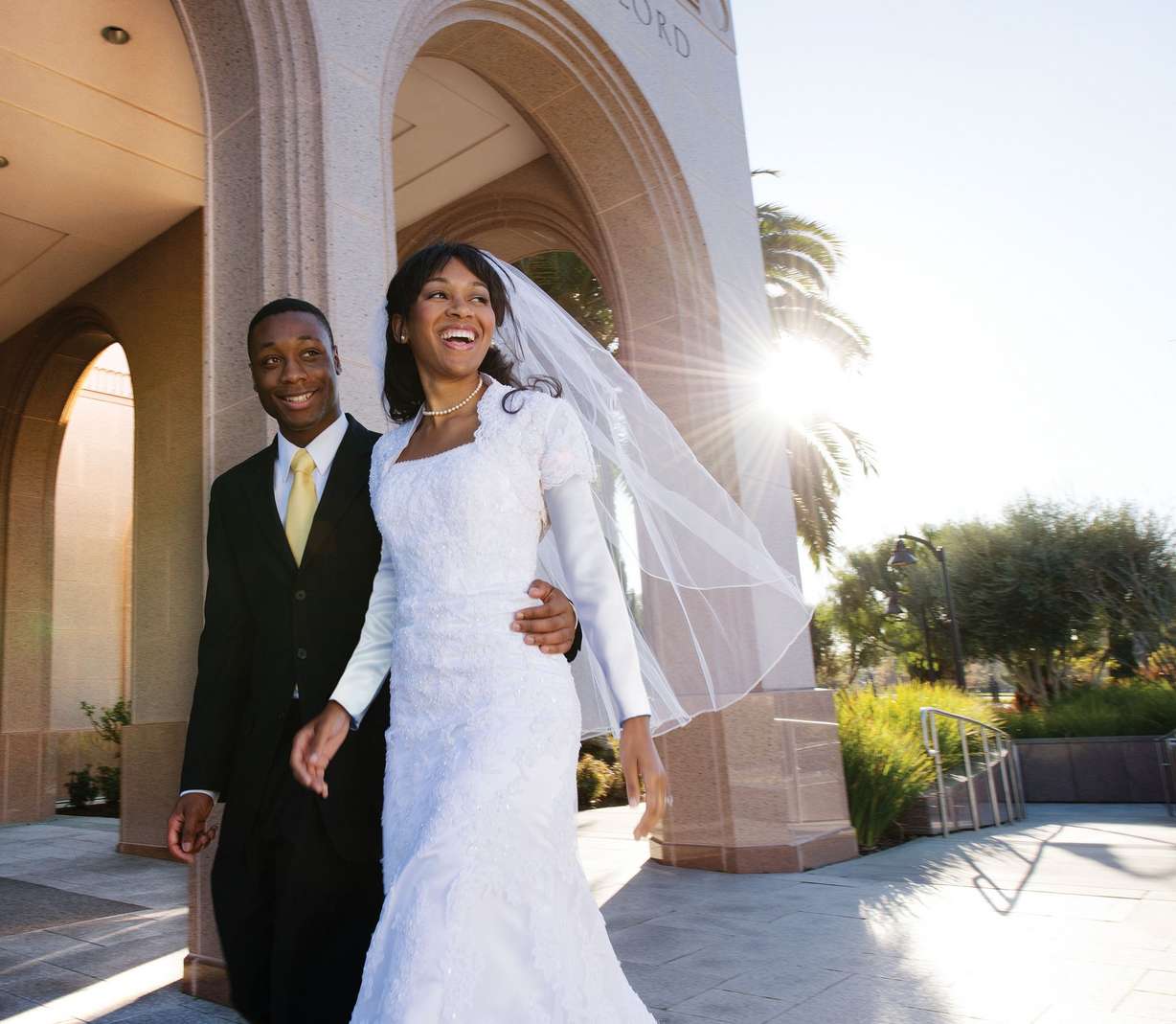 Music and media
In June 2018, the church announced that it would significantly revise its hymnbook and children's songbook and asked members and nonmembers alike to submit original music for consideration. The deadline to submit music closed July 1 of this year.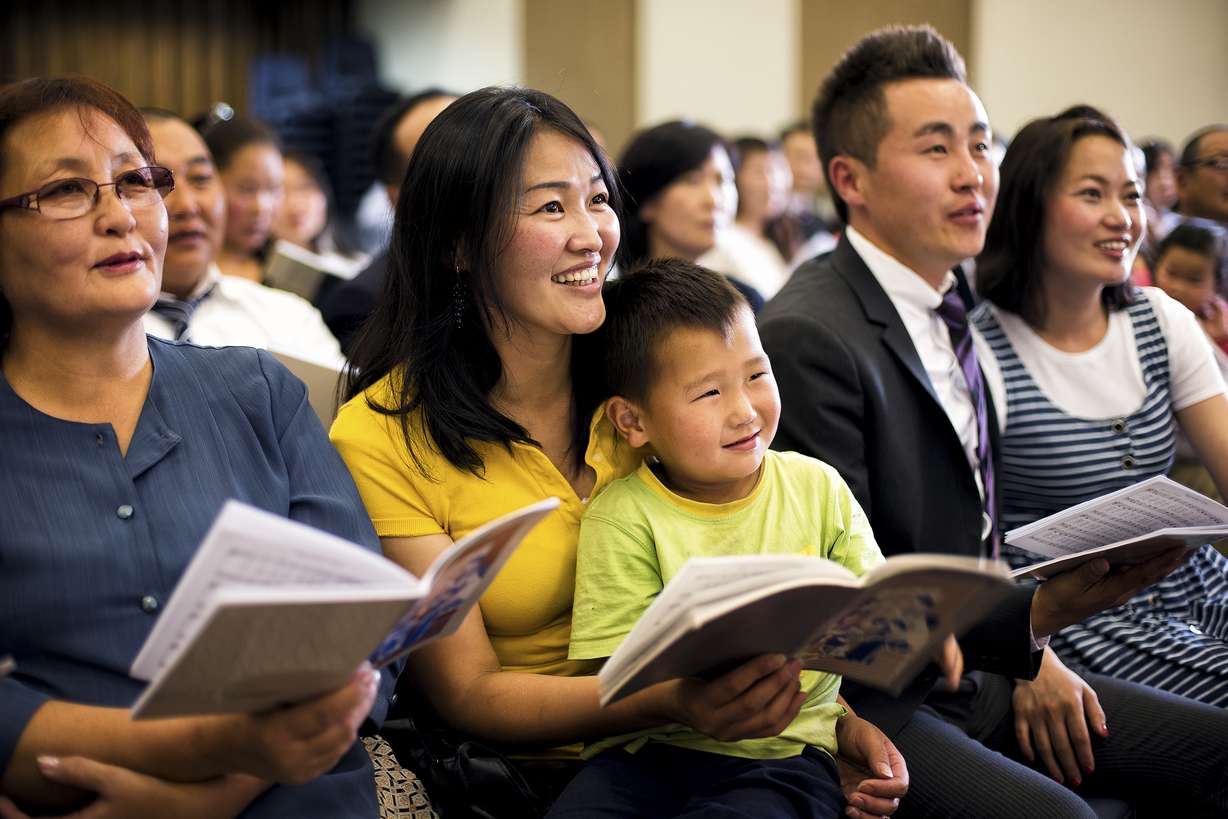 Later in 2018, the church released volume one of "Saints" — its first historical volume in 88 years. There are four volumes planned which will focus on the global history of the church up to the present day. The second volume is scheduled for full release in 2020, but the first six chapters are currently available on the church's Gospel Library app.
In 2019 the church also released its first live-action Book of Mormon videos — companions to earlier Bible videos that depict scriptural stories.
NAACP
President Nelson and other church leaders met with leaders from the National Association for the Advancement of Colored People in 2019, and both called for racial harmony in a time marked by division. Shortly afterward, the church donated $2 million to the new International African American Museum to support the creation of the museum's Center for Family History.
President Nelson later spoke at the 2019 NAACP convention and said the "cure for what ails us" is to love God and "our neighbors as ourselves."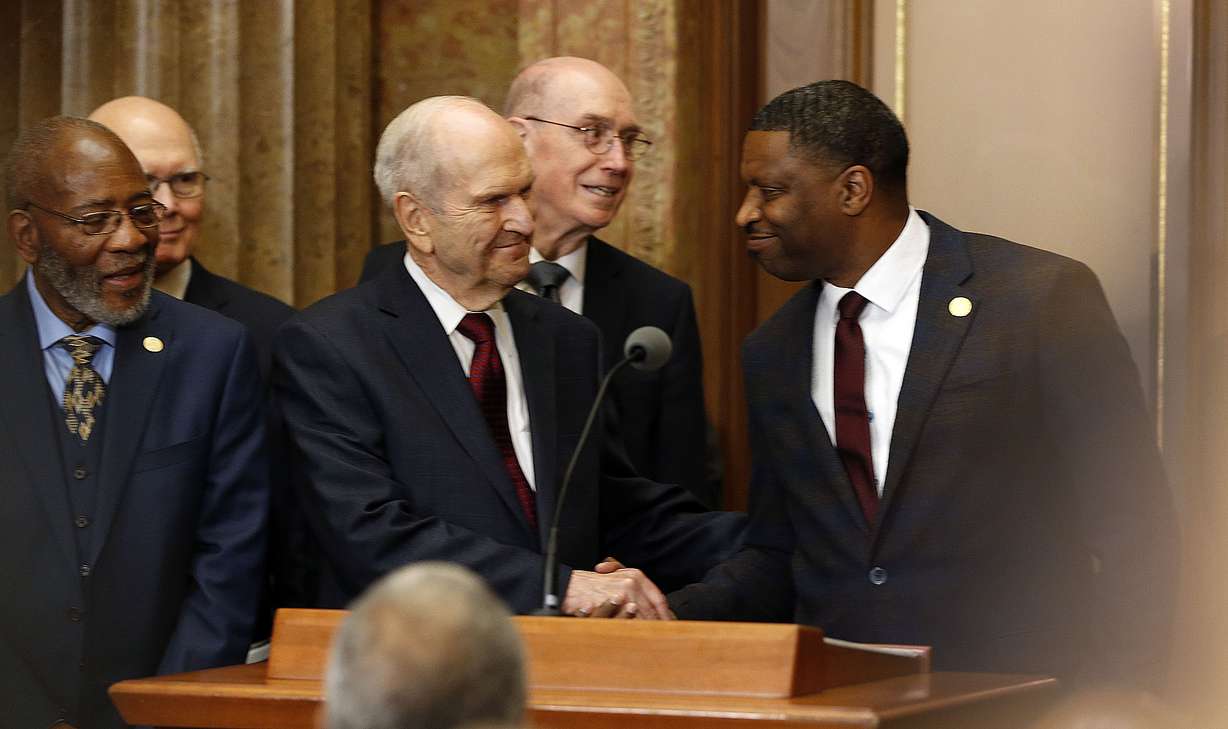 But the milestones aren't likely to stop in the new year. During the church's most recent October general conference, President Nelson announced that the next conference in April will mark the 200th anniversary since Joseph Smith, the church's founder, said he saw God and Jesus Christ in what has come to be known as the "First Vision."
To mark the auspicious occasion, the next conference will be different from any previous conference, President Nelson said. He encouraged members to become spiritually prepared.
×
Most recent Religion stories