SALT LAKE CITY — Cosplayers and those dressed in Sunday garb bustled past each other in downtown Salt Lake City Friday night — some returning from a long day at FanX and others hurrying to President Russell M. Nelson's birthday celebration at the Conference Center.
President Nelson, the man Latter-day Saint faithful believe to be God's prophet on earth, turns 95 on Monday, but the Conference Center was filled nearly to capacity Friday for a special celebration in honor of the church leader.
Inside, the Tabernacle Choir and Orchestra at Temple Square sat beneath a backdrop that alternated between a pink sunset and a twinkling night sky, while 150 flags lined the stage, representing nations where the church has been established.
President Nelson's family, friends, former colleagues, students and fellow church leaders shared messages of love and appreciation, interspersed with musical numbers by Donny Osmond, Nathan Pacheco, Jenny Oaks Baker and the Bonner Family.
During the one and a half years President Nelson has led The Church of Jesus Christ of Latter-day Saints, he has traveled over 90,000 miles, visited 28 countries, met with more than 100 world and religious leaders and spoken to more than 1 million members in congregations across the world, according to the celebration's hosts, former Channel 4 anchor Ruth Todd and church leader Elder Gifford Nielsen.
"There is no question you have brought happiness and hope to so many," Elder Nielsen said.
He acknowledged, however, that it's sometimes been tricky as a Nielsen with a wife named Wendy to work with a Nelson, also with a wife named Wendy. At one point, Elder Nielsen ran into President Nelson in the hallway of the church office buildings.
"I just about paid your power bill," President Nelson told Elder Nielsen, adding that he realized it was addressed to the wrong Wendy just in time.
"The president is all about adding power to our lives in more ways than one," Elder Nielsen retorted.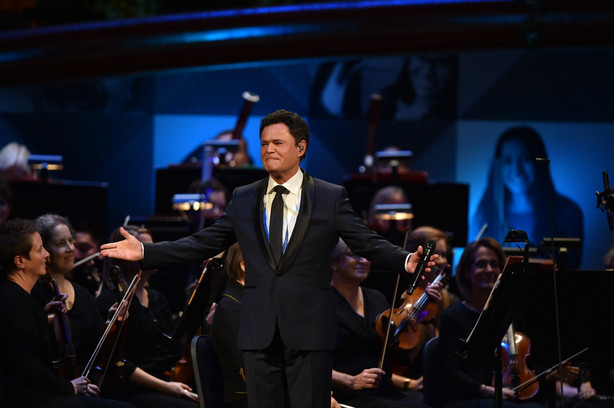 But before President Nelson was the leader of a church with over 16 million members, he was the father of 10 — nine girls and one boy, though two of his children have since died.
President Nelson's first wife, Dantzel Nelson, who passed away in 2005, sang in what was then the Mormon Tabernacle Choir every Sunday morning, so her husband had the responsibility of getting nine girls ready for church each week, said President Nelson's daughter Rosalie Ringwood.
But father always seemed to be President Nelson's highest calling, she said. Though he was always busy with his work as a heart surgeon and a church leader, his children never realized it. He always used to say there were 12 apostles, but they only had one father, she added.
A video of President Nelson playing Prelude in C minor by Chopin was played during his birthday celebration at the Conference Center pic.twitter.com/U4rwQ3p2a7

— Liesl Nielsen (@liesl_nielsen) September 7, 2019
But President Nelson was, in fact, busy outside his home — no matter what his children thought. He performed the first open heart surgery in Utah, which made the state third in the country to do so, and was instrumental in the creation of the heart lung machine, essentially making open heart surgery possible.
When he and his first counselor, President Dallin H. Oaks were called to the Quorum of the Twelve Apostles, or the leading body of the church, fellow apostle President M. Russell Ballard thought, "we have just sustained future prophets of the church."
President Nelson was assigned to open doors for the church in western and eastern Europe, and did so with great faith, President Ballard added. When he became president of the church, people wondered what his leadership would be like.
"I could have told them then, it would be characterized by love," said Elder Jeffrey R. Holland.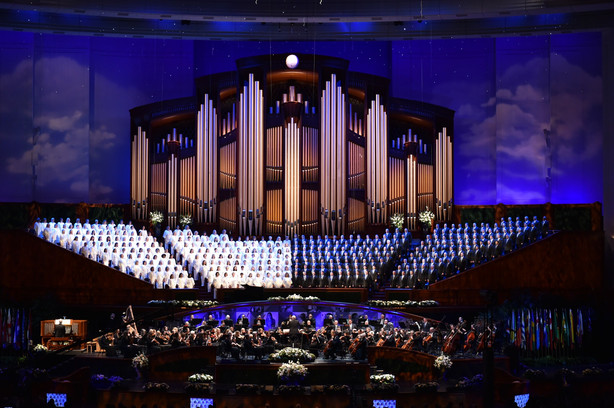 President Nelson can speak to the one and to the 99, apostle Elder Gerrit W. Gong said, referencing a parable in the Bible that tells the story of a shepherd who left his 99 sheep to go searching for the one that had been lost.
When the president met with Pope Francis earlier this year, there was an immediate sense of brotherhood between the two, said Elder Ballard. And when he travelled to Samoa, members of the church lined the streets for 17 miles to watch the prophet drive through the city.
"He has more love than almost anybody I think I've ever been around. … He sees good in people to a degree that's really quite remarkable," President Henry B. Eyring, second counselor in the church's First Presidency, said during a pre-recorded message played near the end of the celebration.
But it was President Nelson himself who finished up the evening, expressing gratitude to his wife, his children, his mother — who "passed through the shadow of death" to birth a nearly 10-pound baby boy — and his father, who taught him to "respect and honor womanhood."
"(But) if I have learned anything certain in my 95 years of life, it is that Jesus the Christ is the son of God," he said. "His church has been restored in these latter days to prepare the world for His second coming."
A broadcast of the celebration is available on ChurchofJesusChrist.org, tabernaclechoir.org and The Tabernacle Choir at Temple Square's YouTube channel. It will also be rebroadcast on BYUtv Sunday at 4:30 p.m.
×
Related Stories