SALT LAKE CITY — The Church of Jesus Christ of Latter-day Saints released a new missionary handbook Friday that focuses less on rules and more on principles that encourage missionaries to become "faithful disciple(s) of Jesus Christ," according to the Church News.
"The title itself underscores the handbook's move from a rules-based manual to a principles-based one," the Church News reports.
"Missionary Standards for Disciples of Jesus Christ" is the first update in nearly a decade to the handbook that Latter-day Saint missionaries use to guide their conduct on a day-to-day basis. Missionaries often study the handbook daily to remind themselves of the standards they should be following on their mission.
"This (new handbook) will help the missionaries to really focus on the two great commandments — to love God and to love your fellow man — and then take on the great commission, which is to spread the gospel," said Elder Dieter F. Uchtdorf, a member of the church's top governing body, the Quorum of the Twelve Apostles, and chairman of the church's Missionary Executive Council.
The new handbook "moves away from being a rule book, per se, and focuses on helping strengthen character and developing good habits and behaviors," Church News notes.
"This will be a big change for missionary work because it is a focus on discipleship," said Elder Brent H. Nielson, the executive director of the church's missionary department. "Instead of living a list of do's and don'ts, it's actually an invitation for them to become disciples."
The introductory message from the First Presidency, the church's top governing body, emphasizes this focus.
"To be an effective missionary, you must be a faithful disciple of Jesus Christ," it reads. "Heavenly Father loves you, and He will help you to love and bless His children wherever you serve."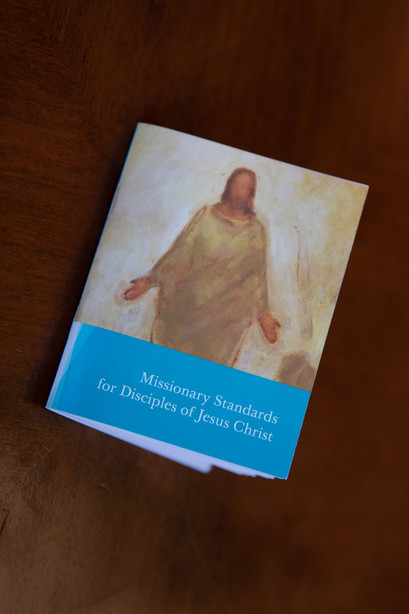 The First Presidency also reminds missionaries they should not try to follow more stringent regulations in order to receive "special blessings."
"For example, don't try to bargain with the Lord by getting up earlier, going without food or drink (beyond the monthly fast), or skipping a preparation day," the handbook reads.
Despite the changes, however, many of the previous standards remain. Missionaries must still stay with their companion at all times and refrain from potentially dangerous activities like swimming or rock climbing. There are also requested standards for media consumption, dress and grooming, schedule adherence and more.
The schedule is less rigidly defined, however, and missionaries may choose the order in which they complete certain tasks as it pertains to their day.
The new handbook also includes guidelines for communication with family that encompass the changes that now allow missionaries to speak with their loved ones via audio or video message every week. Previously, missionaries could only speak with their family on Christmas and Mother's Day.
Also included with the handbook is supplemental information that provides more details on things like using technology, physical and mental health concerns, difficult or negative situations and leadership responsibilities for young missionaries.
"Leadership assignments do not indicate special recognition or advancement or reflect the worth of a missionary," the handbook reads.
The new handbook also takes a more studied focus on the lifelong aspect of serving as a missionary and the lasting changes that may occur.
"Your mission didn't really begin the day you were set apart and won't end the day you are released. A mission isn't like putting on an employee or school uniform in the morning only to take it off again when the day is done," the handbook reads. "Prepare yourself now to continue your life as a disciple of Jesus Christ."
The Church News reports that some mission presidents have expressed concern over the lack of specific rules.
"We say, 'That's what a disciple has to figure out,'" Elder Nielson said. "That will be a big change for us. But I think everyone loves the overall principle-based concept."
×