Estimated read time: 4-5 minutes
This archived news story is available only for your personal, non-commercial use. Information in the story may be outdated or superseded by additional information. Reading or replaying the story in its archived form does not constitute a republication of the story.
SALT LAKE CITY — Here's all your Latter-day Saint news for the day.
Layton temple rendering
A rendering of the Latter-day Saint temple planned for construction in Layton was released Tuesday morning, according to The Church of Jesus Christ of Latter-day Saints.
The rendering was released while temple project leaders are working to file public documents connected to the temple's design. A groundbreaking date has not yet been set.
The temple will be constructed at the corner of Oak Hills Drive and Rosewood Lane and will be three stories and 87,000 square feet.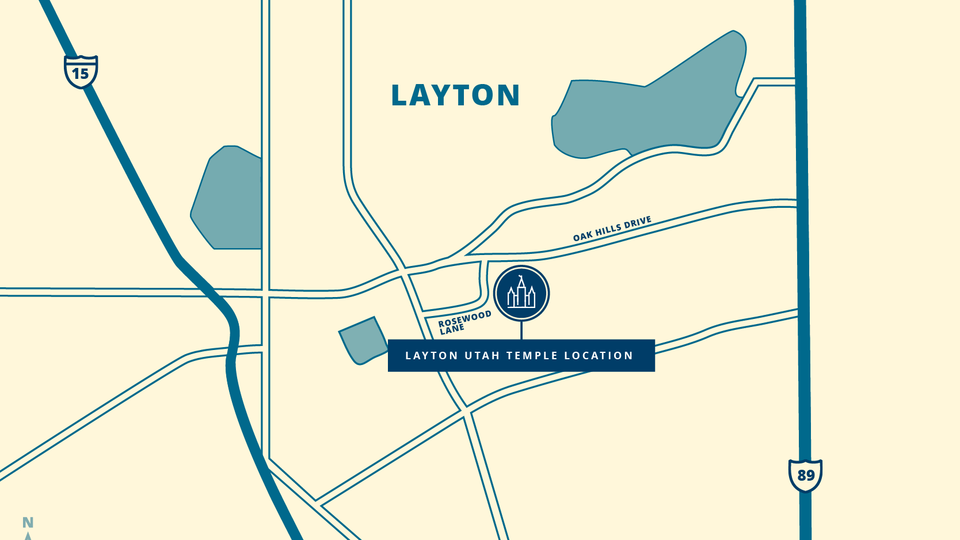 Layton Councilwoman Joy Petro told KSL in April 2018 that the second temple in Davis County will have a "tremendous" effect on Layton and that it "fills the gap" between the church's Bountiful and Ogden temples, creating easier access for church members in her city to perform temple work.
The temple was first announced in the church's April 2018 general conference by President Russell M. Nelson. Utah currently has 17 operating temples, and others have been announced in Orem, Saratoga Springs, Taylorsville, Tooele Valley and Washington County.
Latter-day Saints consider temples to be the house of God. Inside, faithful members make covenants, or promises, with Him.
President Nelson to leave on Southeast Asia ministry trip
Just two and a half months after returning from a ministry tour of Latin America, President Nelson will leave for Southeast Asia in mid-November, according to a news release from the church. This will be his fifth tour since he became president of the church nearly two years ago.
President Nelson will visit four countries in seven days: Vietnam, Cambodia, Singapore and Indonesia. He will leave Nov. 15 and return Nov. 22.
There are about 30,000 members in the areas President Nelson will visit and one recently-announced temple in Cambodia. This will be the first visit of a church president to Vietnam and Cambodia in more than 20 years. Former President Gordon B. Hinckley visited Vietnam and Cambodia in 1996 and Singapore and Indonesia in 2000.
No other president of the church has visited these four countries, but President Nelson visited Singapore and Indonesia nine years ago while he was an apostle. His return will mark the 50th anniversary of the church in those two countries.
President Nelson will be accompanied by his wife, Sister Wendy Nelson; Elder D. Todd Christofferson, a member of the Quorum of the Twelve Apostles — the highest governing body of the church; and Elder Christofferson's wife, Sister Katherine Christofferson.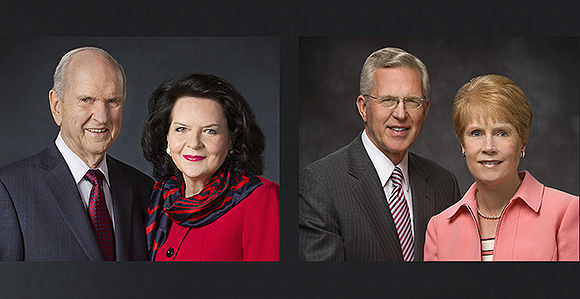 The group's trip will proceed as follows:
Vietnam: Nov. 17-18
President Nelson will meet with members during an evening devotional in Hanoi, the capital of Vietnam, on Nov. 17. The next day, a "VIP reception and devotional" will be held in Ho Chi Minh City.
The church is relatively new and growing in Vietnam
Cambodia: Nov. 19
The president of the church will travel to Cambodia for an evening devotional, and the event will be broadcast to all congregations in the country.
There are about 15,000 members in Cambodia, and President Nelson announced the construction of the Phnom Penh Cambodia Temple during the church's October 2018 general conference.
Singapore: Nov. 20
President Nelson and Elder Christofferson, along with their wives, will travel to Singapore for an evening meeting with members. The meeting will be broadcast to all congregations in Malaysia. There are about 14,000 members of the church in Singapore and Malaysia, and the church will celebrate 50 years in Singapore during President Nelson's visit.
Indonesia: Nov. 21
The final stop of the tour will be in Jakarta, Indonesia, where President Nelson will host a reception and speak at a devotional that will be broadcast to the 7,500 members in the Southeast Asia country. President Nelson's visit will also mark the 50th year the church has been present in Indonesia.
President Nelson completed his first global ministry tour in April 2018 — just four months after becoming the president of the church, following the death of former President Thomas S. Monson. During that tour, he traveled around the world to London, Israel, Kenya, Zimbabwe, India, Thailand, Hong Kong and Hawaii.
At the end of October 2018, he set off on another ministry tour to South America and visited Latter-day Saints in Peru, Bolivia, Paraguay, Uruguay and Chile. Just a few months after his tour of South America, he embarked on a tour of the South Pacific in Samoa, New Zealand, Australia, Tonga, Fiji and Tahiti.
In September, he returned from a ministry trip through Latin America where he visited members in Guatemala, Colombia, Ecuador, Argentina and Brazil.
×
Related Stories