Estimated read time: 2-3 minutes
This archived news story is available only for your personal, non-commercial use. Information in the story may be outdated or superseded by additional information. Reading or replaying the story in its archived form does not constitute a republication of the story.
SARATOGA SPRINGS — Leaders from The Church of Jesus Christ of Latter-day Saints held a groundbreaking ceremony for a new temple in Saratoga Springs on Saturday morning, inviting guests to turn over a spade of dirt with ceremonial shovels.
Plans call for a three-story temple of approximately 87,000 square feet, with an adjacent 21,000-square-foot meetinghouse, according to a news release on the church's website.
Elder Craig C. Christensen, Utah area president of the church, presided over the event. He told the assembled Latter-day Saints that the temple will be "the place where your children and families will be protected from the evils that are ever present in the world today, and to make sacred covenants with the Lord."
Elder Walter F. González, a counselor in the Utah area presidency, spoke at the groundbreaking ceremony as well.
"Just by watching and seeing from their windows, the temple will remind them of the invitation that we just received from President (Russell M.) Nelson on making an appointment with the Lord and being faithful," he said.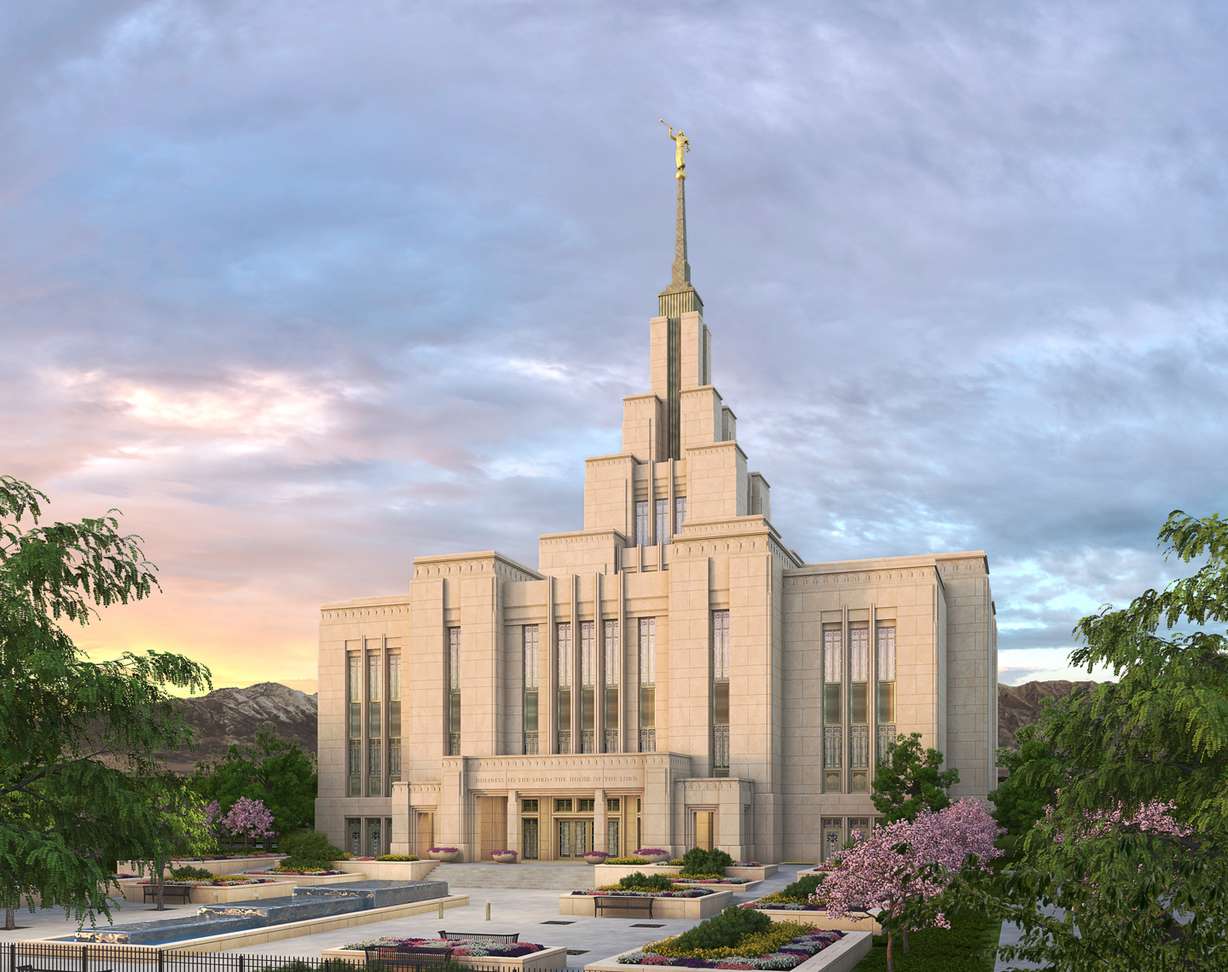 Saratoga Springs resident Jennifer Raventos said she and other residents are "excited" for the temple and that it "represents all that we believe in."
The temple will be located at 879 S. Ensign Dr., near Lake Mountain Middle School in the new Beacon Pointe subdivision of Saratoga Springs. The church did not give an expected completion date for the temple.
There are currently 17 operating Latter-day Saint temples in Utah, with additional temples announced for Layton, Orem, Taylorsville, Tooele Valley and Washington County.
Latter-day Saint temples are used by "faithful members" of the church to perform ceremonies like marriages and proxy baptisms for the deceased, according to the church. Temples are different from the more numerous meetinghouses where Latter-day Saints gather for Sunday services and other weekly activities.
×
Photos
Most recent Utah stories