Estimated read time: 4-5 minutes
This archived news story is available only for your personal, non-commercial use. Information in the story may be outdated or superseded by additional information. Reading or replaying the story in its archived form does not constitute a republication of the story.
SALT LAKE CITY — The year was 1992. Boyz II Men topped the music charts. A police beating in Los Angeles had made Rodney King a household name.
And on a cold morning in mid-January, Debbie Grabher, 15, left the Salt Lake City duplex she shared with her mother and mother's partner and headed to classes at West High School. She never made it.
24 years later, the unsolved murder of the young girl who dreamed of becoming a model weighs heavy on Salt Lake City Police homicide detective Cordon Parks. Police are now hoping that releasing new information about evidence found with the teenager's body will help them crack the case.
Two blankets, one pink and one green. A nylon strap. A distinct boot mark. All items that police have housed for more than two decades, hoping they might trigger a distant memory about what happened on January 16, 1992.
"What's really odd is it happens at 6:30 in the morning when she walks out the door to go to school," Parks said. "She doesn't make it to school and there's no report of a big fight or struggle on the sidewalk."
Early on January 17th, the day after Debbie went missing, a witness did call police after seeing a suspicious-looking man dump a bundle from a shopping cart.
"The bundle was very large and obviously looked like a body," Parks said. "That's what he (the witness) thought from the beginning. And indeed, that was what was in it."
Police confirmed it was Debbie's body, found not far from her home in a snow-covered lot near 751 W. South Temple. They searched her diary, but found little there beyond musings about her grades, her "boring" astronomy class and potential crushes.
"She really was a good girl," Parks said. "No alcohol, no drugs, no nothing. She really and truly was a good girl, trying to do good in life. And she just got tangled up, by somebody, for some reason."
While police have long since cleared family and her known friends, they believe the murderer likely lived, or stayed, in the same area as Debbie.
"It occurred somewhere inside, right in that neighborhood," Park said. "It's driven me mad for years."
Parks said police heavily canvassed Debbie's neighborhood after her death and found some suspicious people nearby. Specifically, they learned there was a house located just behind the teenager's home that was full of illegal activity and raided shortly after her death.
"There were numerous people that had come and gone from that house using drugs," Park said. "Incidents of assault and drug use and other felonies occurred at that house. Anybody that frequented that house ... we'd be interested in talking with anybody who went there in 1992. Or knew people involved there."
The man seen with Debbie's body was described in the original police report as a white transient-looking male, weighing about 180 pounds with long hair.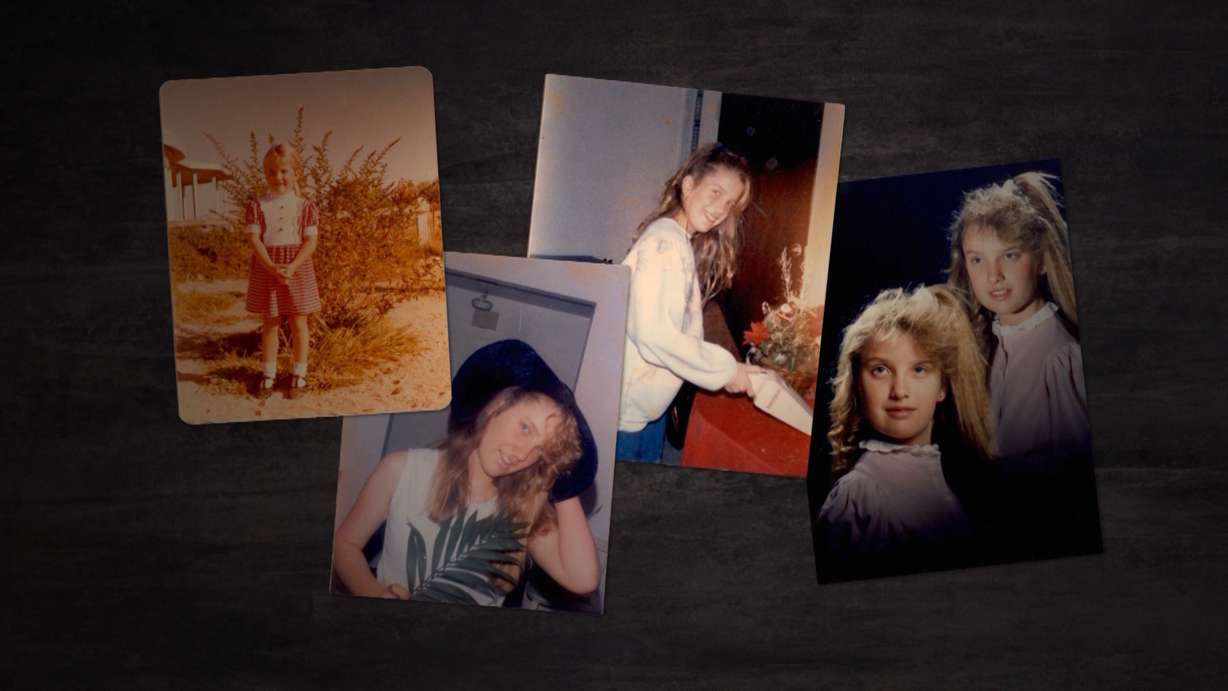 "He was wearing one distinctive thing. He was wearing a long and very thick, green army coat," Parks said.
The man's boots left another clue.
"The Outback logo was perfectly preserved in the ice and snow," Parks said. "So whoever this was, was wearing brand new Outback boots."
Debbie's body was found bundled in blankets. One was pink and looked as if it may have been a bedspread. The second was green and very dirty with the bottom cut off.
"This blanket is nothing you'd sleep on or have on your bed," Parks said. "There's cigarette burns all the way through it. There's grease on it. It's filthy. It looks like it was used as a throw rug or carpet."
Finally, there was a nylon strap that was found at the scene. Black, less than half an inch thick and about 24 inches long. It is another item that has long been kept secure inside a police evidence room.
Parks said time and possible lifestyle changes will sometimes prompt people to come forward. He is hoping that by showing the strap, the blanket and the boot print publicly for the first time will bring in new tips to solve the murder case.
Police are also interested in information about the known drug house and its occupants or visitors and about whether there were any boyfriends or crushes Debbie may have been interested in, but police never knew about in 1992.
Parks feels like the break he needs will come.
"The thing about Debbie's case is, it was all right there," Parks said. "Whatever happened to her was right there within a block of her house. She died within a block of where she lived."
Anyone with information about the death of Debbie Grabher is asked to call Salt Lake City Police at (801) 799-3000. Salt Lake City offers a standard $5,000 reward for information leading to an arrest in a homicide case.
×
Photos