Estimated read time: 7-8 minutes
PROVO — Weylin Lapuaho's recruitment to BYU came down to relationships, but not necessarily with his head coach, defensive coordinator or even offensive line coach.
A three-star recruit out of Bingham High, Lapuaho was recruited by Weber State, UNLV, New Mexico and Utah before signing with Utah State and enrolling early in Logan. The 6-foot-4, 310-pound offensive lineman then started all 13 games as a true freshman for the Aggies, paving the way for an offense that averaged 159.2 yards on the ground with a 1,000-yard running back in Calvin Tyler, Jr.
But when Lapuaho put his name in the transfer portal seeking a change in the offseason, he got a call from a familiar number urging him to come to BYU: his old recruiting contact at the U., defensive line coach Sione Po'uha.
The now-BYU defensive tackles coach wanted Lapuaho, even if he wouldn't be in the same position room.
"Coach Po'uha called me first; he's been a close family friend," said Lapuaho, who played with two of Po'uha's sons at Bingham. "And when he called, I couldn't see myself playing anywhere else than the Cougs.
"He gave me my first-ever offer when he was at Utah, and I was at the Level Up camp two years ago. He started my recruiting, and he's been showing me the ropes. … We've been very close."
Lapuaho has a cousin, Al, who played for the Aggies, but another in former BYU offensive lineman Ului Lapuaho, who earned All-Independent honors for the Cougars from 2014-18. Don't think that the latter hasn't already reached out to the incoming sophomore, either.
"He definitely reached out and was so excited that we had another Lapuaho playing for the Cougars," said Lapuaho, an avid outdoorsman. "He's already shown his love, how happy he is for me, and how much he wants me to go get it this year."
Lapuaho is one of nine Division I transfers that signed with BYU by the close of the transfer portal window, a group that ranks 34th nationally by 247Sports (LSU is No. 1, followed by Florida State, Auburn, Colorado and USC). That list does not include junior college transfers.
The NCAA will have a second transfer portal window in May, after the dust settles on spring football. And of course, players who are still in the portal may commit, sign and enroll at new universities, conforming to academic requirements.
Before then, let's take a look at how the recent stream of departures and new arrivals shook out for the Cougars, split into two categories each on offense and defense. For a look at BYU's incoming high school recruiting class, click here.
Offensive skill positions
Key departures: QB Jaren Hall (draft), QB Jacob Conover (portal), RB Chris Brooks (draft), RB Lopini Katoa (grad), WR Puka Nacua (draft), WR Gunner Romney (grad), TE Dallin Holker (portal)
Key additions: QB Kedon Slovis (portal), QB Jake Retzlaff (JUCO), RB Aidan Robbins (portal)
Net result: Negative
The biggest goal in this group was to find a replacement for Hall, and the Cougars found a one-year signal caller from USC and Pitt in Slovis to take over for the soon-to-be 25-year-old quarterback from Spanish Fork.
They also added a medium-term replacement in Retzlaff, who threw for over 7,000 yards in two seasons at two different California junior college and has three years of eligibility remaining, including a redshirt.
But outside of the quarterback race, BYU did little else. Aidan Robbins is coming off a 1,000-yard rushing season at UNLV, and the Louisville product has the potential to be the main ball carrier in Provo for up to two years of eligibility. He also recently had surgery to repair a wrist injury suffered during last season, though Robbins says he doesn't expect the surgery to negatively impact the 2023 season.
Still, the Cougars could use an explosive, athletic talent like Nacua or a sure-handed, field-stretching wide out like Romney (though the wide receiver room was among the deepest at BYU last year, with Kody Epps, Chase Roberts and Keanu Hill all set to return).
Look for BYU to be active in the post-spring transfer window for such a find.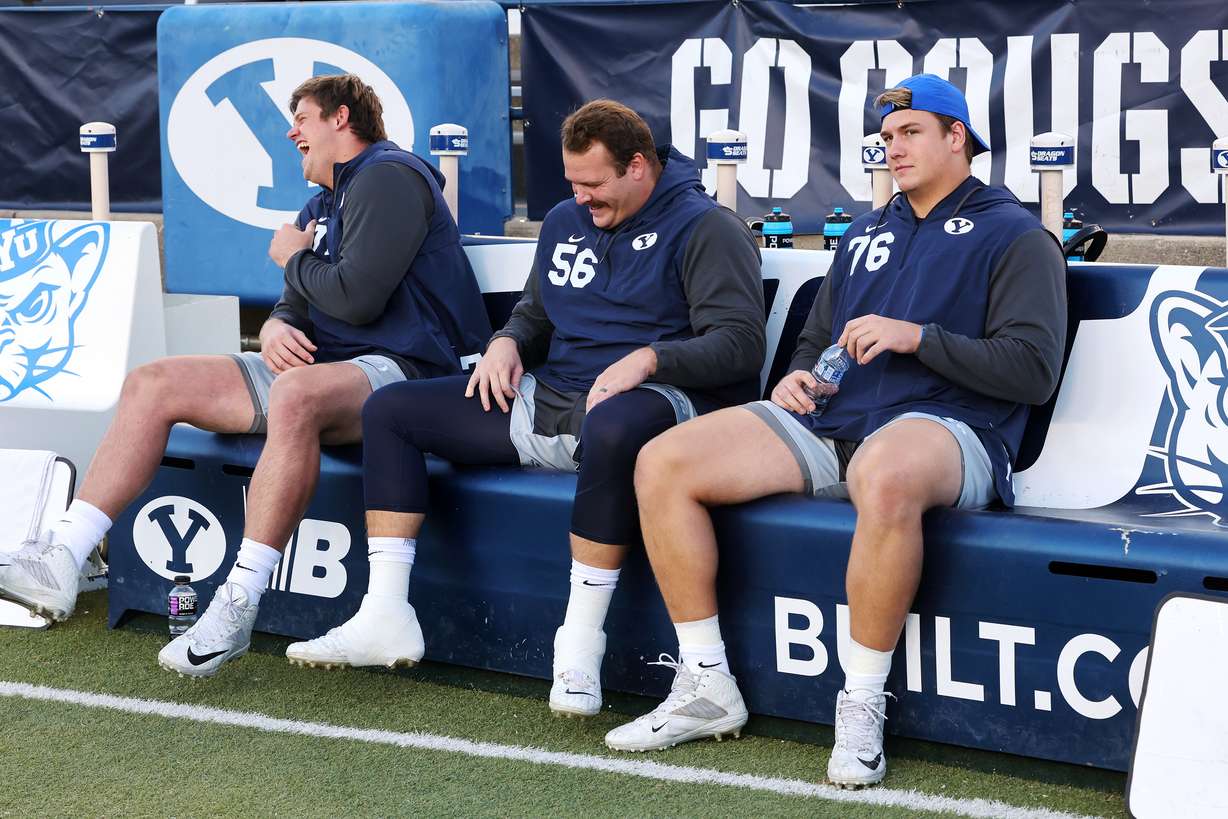 Offensive line
Key departures: OL Campbell Barrington (portal), OL Clark Barrington (portal), OL Blake Freeland (draft), OL Joe Tukuafu (grad), OL Harris LaChance (draft)
Key additions: OL Paul Maile (portal), OL Weylin Lapuaho (portal), OL Ian Fitzgerald (portal)
Net result: Positive
It's tough to replace the experience of Clark Barrington, the 6-foot-6, 305-pound junior offensive guard who followed his brother Campbell to Baylor; or Freeland, the 6-foot-8, 305-pound tackle from Herriman who entered the NFL draft. The duo started every game for the Cougars in 2022 — and then some — and replacing them won't be easy.
But few representatives inside the BYU program expected either one to be back in Cougars blue next fall, sources close to the program confirmed to KSL.com. Most of those sources expected Barrington to join Freeland in the NFL draft rather than re-join former offensive coordinator Jeff Grimes at now-conference rival Baylor.
But Barrington was probably in his final year at BYU since the start of the season; it was just a matter of where he would play football next season.
So the Cougars added a high-upside lineman in Lapuaho, who started all 13 games as a true freshman at Utah State, and an experienced lineman in Paul Maile who can play any interior line position — including center — after a standout career at Utah.
Add it to the return of starting center Connor Pay, breakout freshman tackle Kingsley Suamataia and former Snow College standout Lisala Tai, and the BYU offensive line has the potential to be as good — or possibly better — than next year, as strange as that is to say.
Defensive front-seven
Key departures: DL Lorenzo Fauatea (grad), DE Logan Fano (portal), LB Keenan Pili (portal), LB Tate Romney (portal), LB Payton Wilgar (draft), LB Pepe Tanuvasa (grad)
Key additions: EDGE Isaiah Bagnah (portal), DL Wyatt Dawe (portal, PWO), DT Jackson Cravens (portal), DE Nuuletau Sellesin (portal, PWO)
Net result: Neutral
The Cougars lost a lot of talent among the defensive line and linebackers, but also a lot of missed time primarily due to injuries.
Fauatea and Tanuvasa boasted perhaps the most experience lost, but new defensive ends coach Kelly Poppinga's connections to Boise State have helped BYU restock in the trenches with edge rusher Isaiah Bagnah and former Timpview standout Jackson Cravens.
The Cougars also added a pair of preferred walk-on defensive linemen in Weber State's Nuuletau Sellesin and Southern Utah's Wyatt Dawe to complement returning defensive line standouts Tyler Batty and John Nelson, among others.
Pili was BYU's leading tackler two years ago before recovering from a year-long ACL surgery; the former Timpview standout will play out his eligibility at Tennessee. Wilgar was likewise among BYU's best linebackers when available, but the St. George native played in just 45 games over the past five years including just seven in 2022 due to injury.
Fano was a four-star recruit out of Timpview High who will be transferring to play with his brother Spencer at Utah. But he never played for the Cougars after a torn ACL last year in spring camp.
There's a lot of "potential," one way or the other, to get a good feel for whether BYU upgraded its front seven during the most recent transfer portal window.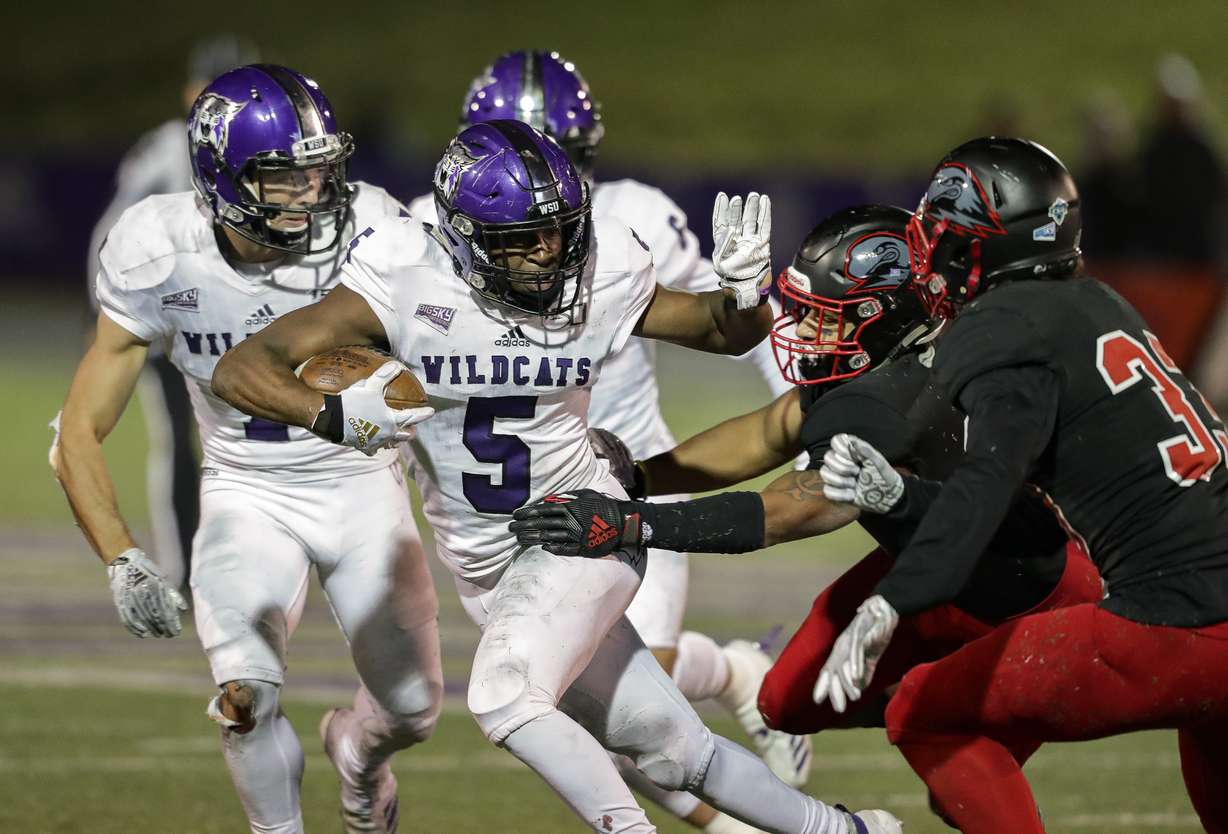 Defensive secondary
Key departures: CB Gabe Jeudy-Lally (portal), CB Kaleb Hayes (draft), CB D'Angelo Mandell (grad), DB Korbyn Green (portal)
Key additions: CB Jayden Dunlap (JUCO), CB Eddie Heckard (portal)
Net result: Negative
Adding an FCS All-American in Heckard (a two-star recruit reclassified as a four-star transfer by 247Sports) is a good start, as is the underrated potential day-one starter in Dunlap.
But the Cougars lost three cornerbacks with starting experience in the secondary in Jeudy-Lally, the Vanderbilt transfer who is returning to the SEC with Tennessee after one season in Provo; Hayes, the stalwart from Oregon State who is preparing for the NFL draft; and Mandell, the longtime starter who came off the bench a few weeks after Jeudy-Lally arrived.
The Cougars' depth also took a hit with the departure of Korbyn Green, though sources have told KSL.com that another cornerback with Division I starting experience is expected to commit to BYU in the near future.
Still, this group has a lot of catching up to do after names like JUCO transfer Mory Bamba, Caleb Christensen and Chika Ebunoha have the most returning experience at BYU.
×
Most recent BYU Football stories