SALT LAKE CITY — Here are 10 stories you may have missed over the weekend. As always, click on the headline to read the full story.
1. Athlete dies during swimming portion of St. George Ironman competition
A person died while competing at the Ironman 70.3 North American Championship St. George on Saturday.
2. Colorado woman dies in rare black bear attack, authorities believe
A 39-year-old Colorado woman died in an apparent black bear attack, marking just the fourth fatal mauling in the state since record-keeping began in 1960, authorities said on Saturday.
3. Which capital city is best to call home? Here's a hint: It's in Utah
There's a lot to like about Salt Lake City. So much, in fact, that a new report suggests it is the most likable place to live in the nation.
4. 3 killed, 27 hospitalized after boat capsizes off San Diego
Three people were killed and more than two dozen others were hospitalized Sunday after a boat capsized and broke apart in rough water just off the San Diego coast during a suspected human smuggling operation, authorities said.
5. Formal start of final phase of Afghan pullout by US, NATO
The final phase of ending America's "forever war" in Afghanistan after 20 years formally began Saturday, with the withdrawal of the last U.S. and NATO troops by the end of summer.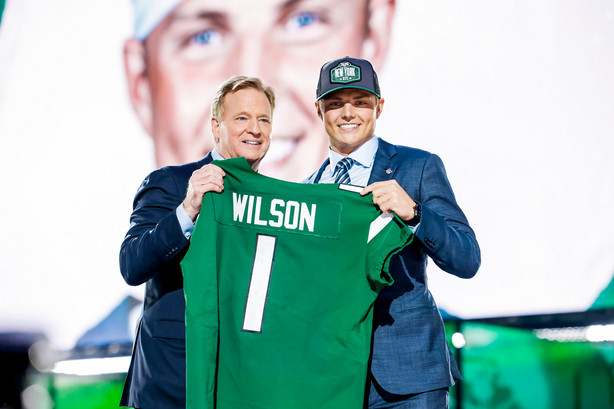 Sports
1. Where every Utah product landed from the 2021 NFL draft, including BYU's best haul since 2002
From Zach Wilson's No. 2 overall selection by the New York Jets on Thursday — a program record by itself — to Dax Milne's selection as the penultimate pick of the draft by the Washington football team, the Cougars had five picks spread out over three days — the most in the program since 2002.
2. An unexpected hero: Jazz get by Raptors behind play of Trent Forrest
Here's a thing you probably didn't expect to read this season: Trent Forrest won a game for the Utah Jazz.
Bojan Bogdanovic had 34 points on a stellar night and Rudy Gobert offered the game-clinching tip in with 24 seconds left, but Utah's 106-102 win over the Toronto Raptors on Saturday will be remembered for what Forrest did off the bench.
3. Rubio's brace, Brody's debut rally Real Salt Lake to 3-1 win in home opener
Rubin had two goals, and Damir Kreilach added a goal and two assists as Real Salt Lake rallied from a 1-0 first-half deficit to thump Western Conference rival Sporting Kansas City 3-1 in front of a reduced-capacity sellout crowd of around 10,000 fans Saturday afternoon at Rio Tinto Stadium.
David Ochoa earned the second win of his MLS goalkeeping career and started a new tradition by punting a ball signed by the entire team into the supporters' section following the win.
4. NCAA women's soccer: No. 12 BYU shut out by Virginia; Utah Valley falls to No. 6 Arkansas, 3-1
Alexa Spaanstra had a brace as unseeded Virginia shut out No. 12 BYU, 2-0 in the second round of the NCAA women's soccer tournament Saturday at WakeMed Soccer Park in Cary, North Carolina.
Laurel Ivory made a career-high 11 saves to earn the shutout for the Cavaliers (12-2-4).
5. Local golf: Mike Weir breaks 14-year drought with 1st Champions win; UVU's Lysen wins WAC title
Weir broke in his PGA Tour Champions campaign with a 10-under-par at the Insperity Invitational in The Woodlands, Texas, holding off John Daly by two strokes for his first win since 2007.
×