Estimated read time: 5-6 minutes
This archived news story is available only for your personal, non-commercial use. Information in the story may be outdated or superseded by additional information. Reading or replaying the story in its archived form does not constitute a republication of the story.
COTTONWOOD HEIGHTS — It's clear the future of Little Cottonwood Canyon is a charged issue. Drive through the neighborhoods in Sandy or Cottonwood Heights pushed up against the mountains, and it's not hard to spot yard signs — some for, and some against, the $590 million gondola that's being touted as a solution to the paralyzing skier traffic in the area.
The debate became integral to the Sandy mayoral race. Among eight candidates, the two finalists, Sandy Councilwoman Monica Zoltanski and Jim Bennett, were both endorsed by the Friends of Little Cottonwood Canyon, a new group that has been vocal in its opposition toward the gondola.
Bennett has since conceded, and though she only holds a 33-vote lead, Zoltanski is poised to take the helm of one of Salt Lake City's largest and fastest-growing suburbs. Where the argument between a towering, 8-mile gondola or a significantly wider road with an enhanced bus service appears to be one-sided. At least according to some Sandy residents and officials.
"I think the election results in Sandy are very telling. I'm sure politicians are going to take note of that," said Zoltanski. "It's more than the opinion of one mayor, it's the opinion of the people of Sandy, and they've spoken strongly in this election. Because this was central to my campaign, it wasn't an add-on issue, it's what I campaigned on."
Zoltanski's opposition stems from the price tag. She told the Deseret News "people don't think it's fair, I don't think it's fair, for the Utah taxpayers to pay such a big-ticket price for a service that benefits such an exclusive clientele." If the state has $500 million to spend, she said, she wants to see it go toward affordable housing, education, west-to-east transportation and health services.
"If they (the ski resorts) want concierge service for their clients, I'm all for it. Let's talk. Let's find good spots for that in Sandy where they can get their clients from a base in Sandy up the canyon. But at their own expense. Or a shared expense, even, but not a massive public expense," Zoltanski said.
With the public comment period over, and the Utah Department on Transportation sifting through a record-breaking 13,000 submissions before it issues a recommendation to the Utah Legislature, local politicians in opposition to the gondola are hoping to find support among state lawmakers. The Legislature will likely vote to fund UDOT's recommendation during the 2023 session — if UDOT recommends the gondola, politicians like Zoltanski and Salt Lake County Mayor Jenny Wilson hope they can muster enough opposition so it won't get the votes.
"The steps that can be taken are education to legislators," Wilson told the Deseret News/KSL editorial boards Monday. The mayor has been a staunch opponent of the gondola option, saying "nothing about that makes sense to me."
"Ultimately it's our Legislature that will need to fund an option. And I think that's fair game, right?" she said.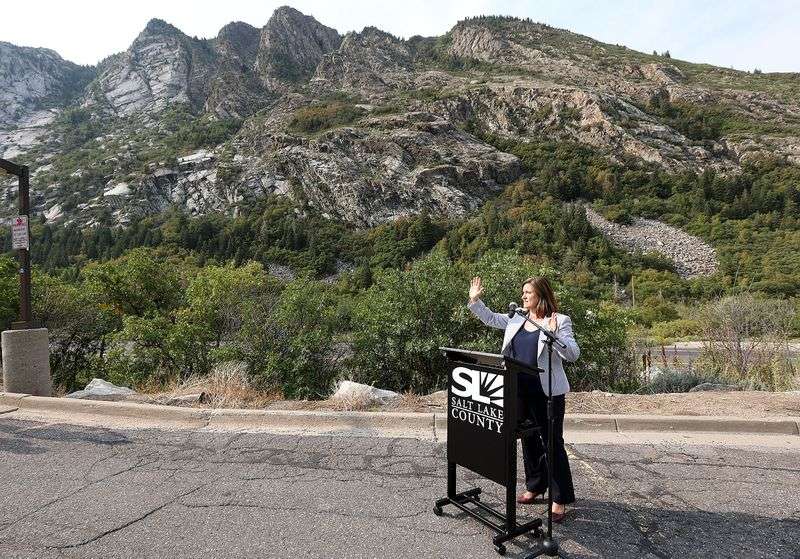 Outside of an education and awareness campaign directed toward lawmakers, Wilson said there isn't much else to do — the public comment period is over, and a recommendation for a traffic solution years in the making will likely be issued by the end of ski season.
Zoltanski said her first order of business once the canvassing period ends, is to reach out to lawmakers and ramp up the advocacy that defined her campaign, informing Sandy residents as to why she believes the gondola is the wrong choice.
"I'm going to be doing a lot of educating, interacting, polling and surveying Sandy residents. That's what they can expect from me," she said.
Josh Van Jura, project manager for UDOT, said the community sentiment is an important factor even if it's not in the shape of a formally submitted public comment.
"We're always cognizant of what the community's wants and desires are," said Van Jura, noting that the opinions from leaders like Wilson or Zoltanski and their constituents are "absolutely taken into consideration."
While public opinion in Sandy may seem clear in its opposition to the gondola, Van Jura said it's hard to gauge a majority opinion in the comments his team has reviewed — some support the gondola, some support the bus, and some support the status quo.
On Monday, Wilson presented her ironed out, four-step "commonsense" approach to Little Cottonwood Canyon:
Build more mobility hubs, dispersed around the city and not centralized on a particular municipality.
Invest in an enhanced public transit system that includes more vehicles, upgraded buses and possibly an electrified fleet.
Invest in travel demand management — things like tolling, incentivizing carpooling, "making better use of the road we have."
Technology that gives people real-time updates on road and traffic conditions, how crowded the resorts are — "what is going on in the canyon," as Wilson put it.
Both Wilson and Zoltanski say they support the enhanced bus system and widened road over the gondola — but both say they want to see small steps implemented like the ones listed above, before the state kicks off a $500 million project.
"This phased approach idea makes sense because we're basically saying, 'Can we just press pause and try to experiment with some of these other less impactful, expensive measures?'" said Catherine Kanter, deputy mayor of regional operations for Salt Lake County.
Ultimately, if the gondola receives support from legislators, Wilson said she won't continue her opposition.
"Once the decision is made, I want to implement it and have it be as effective as possible and be a partner in realizing the right outcome, even if I think it's a bad choice," she said.
And regardless of the outcome, Wilson said there will probably never be a consensus on what to do with Little Cottonwood Canyon.
"It does impact so many people, our industry, our quality of life, really who we are. ... I really think our identity is so tied up in our recreation in our canyons and our mountains," she said.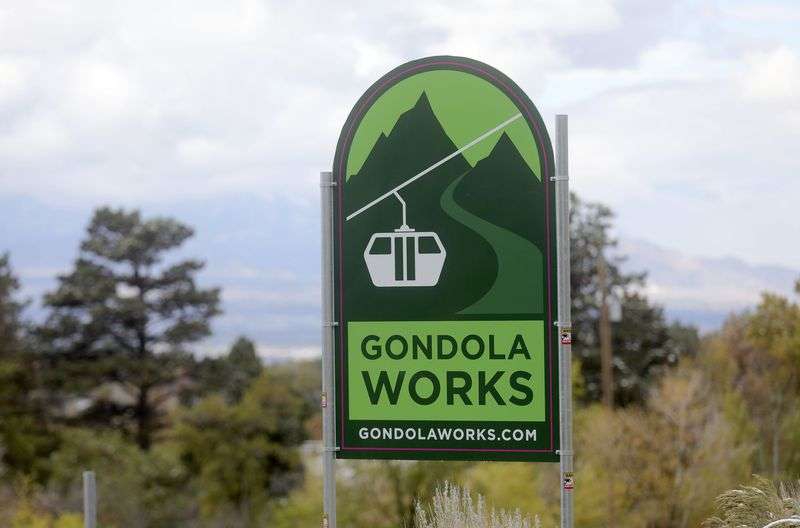 ×
Related stories
Most recent Outdoors stories