Estimated read time: 3-4 minutes
This archived news story is available only for your personal, non-commercial use. Information in the story may be outdated or superseded by additional information. Reading or replaying the story in its archived form does not constitute a republication of the story.
SANDY — If she has to choose between an enhanced bus lane or a gondola to mitigate Little Cottonwood Canyon traffic, Salt Lake County Mayor Jenny Wilson said Wednesday she'd take the bus. But really, she says, the Utah Department of Transportation "needs to go back to the drawing board."
"I don't like either choice, and frankly I think what we've done is chase the wrong thing for years," Wilson said. "It's sort of like a Jenga game — if everything is stacked up perfectly, every assumption plays out, you're going to be fine. But you pull one piece out and the Jenga pieces fall to the ground."
The mayor's statement comes in the waning days of UDOT's public comment period where Utahns can submit their opinion on one of two choices: an eight-mile gondola that would take the public to Snowbird or Alta, or an enhanced bus system with a wider road.
Either option will run taxpayers north of half a billion dollars, with the gondola estimated at $592 million and the bus system at $510 million.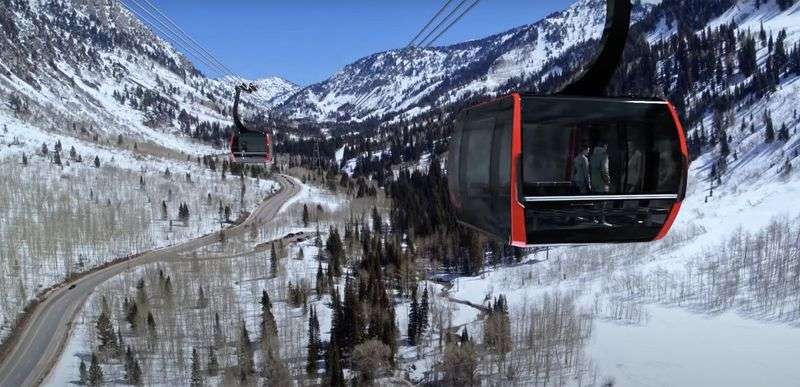 But rather than move forward with either option, both of which will likely take several years to complete and hinge on funding and approval from lawmakers, Wilson and Salt Lake County Councilman Jim Bradley want to see what they called "common sense solutions" explored first. Things like a "user-friendly" hub for public transportation at the bottom of the canyon, improved buses, tolling and a system that rewards carpooling.
"We've been chasing the wrong things — a shiny big object like a gondola — when what we should be doing is looking at how we get up the canyon, when we go up the canyon, what is the pricing to go up the canyon?" Wilson said.
Bradley echoed Wilson, saying that while they both support the enhanced bus over the gondola, it's important that they "phase this in."
"You try the things that are practical first," he said. "Tolling at the base, limiting parking up above, charging people who want to go farther, get people out of their cars."
Bradley also stressed the importance of flexibility, noting that skier demand, climate or traffic capacity in the canyon could all change in the coming years, meaning the solution best suited to decrease traffic could also change.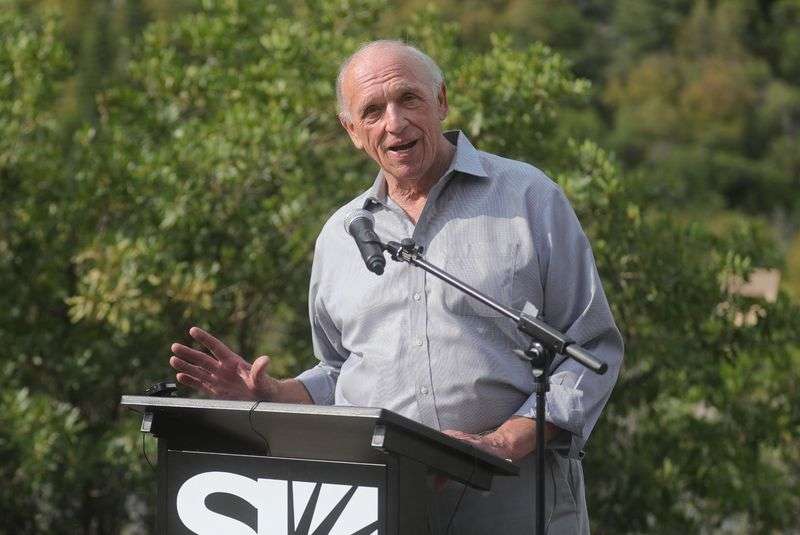 "All those are factors that you have to be able to adjust to as you learn from the experiences. Buses allow us to do that," Bradley said. "The gondola ... is a permanent fixture, it's a very expensive fixture. You cannot repurpose it if you decide, 'Well, that was a mistake.' You're living with it."
The public has until Friday to submit a public comment on UDOT's Environmental Impact Statement, a period that was extended due to the sheer volume of submissions. Wilson and Bradley both said that while it's still hard to truly gauge public opinion, they think most side with the enhanced bus option.
"I think if you were to take a poll in Salt Lake County and say here are the two choices, and here's what they're going to cost, here's how they serve you, I think it would be significantly in favor of the bus," Bradley said.
"I do think there's an initial attraction of the idea of a gondola by many," Wilson said. "Once they understand that the road will continue to run, the size of the towers, the impacts and also the operational challenges that I've outlined, they tend to shift."
According to Mike Marker, a Cottonwood Heights resident of over 30 years, the public opinion in his neighborhood is crystal clear.
"I'm certainly concerned, along with 95% of my neighbors, about the future of Little Cottonwood Canyon," he said.
"I've been trying to visualize the last couple months around what this would look like if where you're standing, there's a couple metal, steel structures that go upwards towards 200 feet," he told reporters, pointing east towards Little Cottonwood's dramatic canyon walls.
"It just seems to suddenly change the experience that many of us have had in the past and what we hope to have in the future."
×
Related stories
Most recent Utah stories