Estimated read time: 8-9 minutes
This archived news story is available only for your personal, non-commercial use. Information in the story may be outdated or superseded by additional information. Reading or replaying the story in its archived form does not constitute a republication of the story.
Editor's note: This article is the fourth in a series looking at what a change in the presidency might mean for an array of topics that affects Utah. Be sure to read parts one, two and three.
SALT LAKE CITY — President-elect Joe Biden will officially take office next week, and with that comes expected shifts in how the U.S. deals with environmental and outdoors issues.
For starters, Biden has pledged that one of his first acts in office will be to move the country back into the Paris Climate Agreement — an accord with nearly 200 other countries pledging to reduce carbon emissions in an effort to slow down climate change.
It's an agreement the U.S. joined under President Barack Obama in 2016 and that President Donald Trump announced the U.S would pull out of in 2017; the U.S. formally did so in November of last year.
But that's just the beginning. When it comes to environmental and outdoors issues, there could be a complete overhaul in the attitude. Here's a look at how a change in the presidency could affect the issue.
National monuments
Let's start with one of the most Utah-specific issues.
It was only a little over three years ago that Trump arrived in Utah and signed an executive order that significantly slashed the size of Bears Ears National Monument — a monument that was designated at the tail end of the Obama presidency — and Grand Staircase-Escalante National Monument.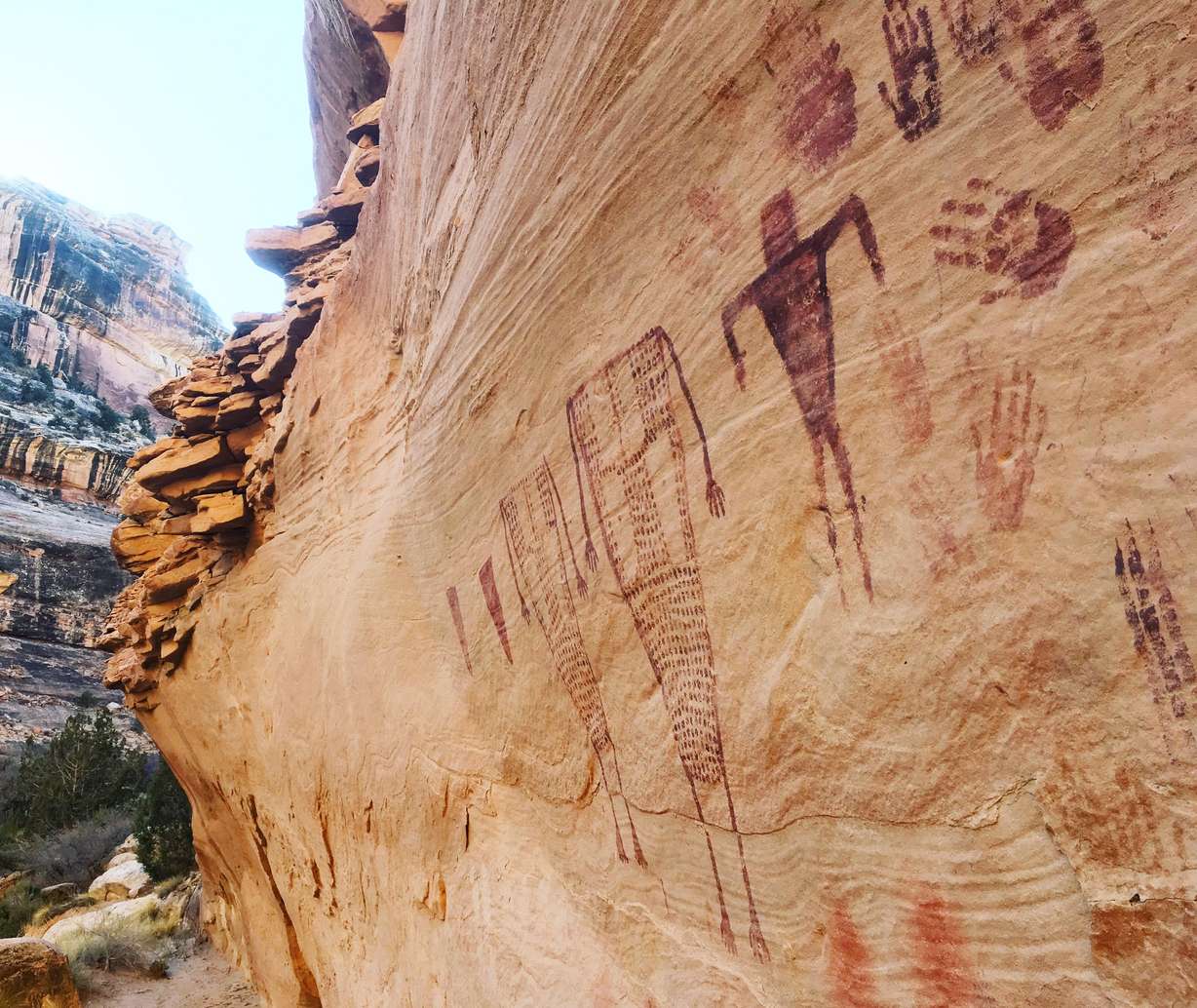 It's possible both southern Utah monuments will be restored to their original designation under Biden, especially considering it's a measure that can be done through executive order. Navajo Nation President Jonathan Nez and other tribal leaders are among those pushing for Biden to return Bears Ears to its original size, KNAU in Flagstaff, Arizona, reported last month.
During an economic summit forum Tuesday, Sen. Mitt Romney named both national monuments as examples of Trump executive orders he expected Biden would reverse once his presidency begins.
Oil and gas leasing
Another key Utah issue is oil and gas leasing on federally owned land. Biden's plan would call for an end to it, which was most remembered by his campaign's "no new fracking" message throughout 2020.
So what would that mean for Utah? Quite a bit because federal government agencies control land decisions in nearly two-thirds of the state. Only Nevada has a higher percentage of federal land ownership.
Gordon Larsen, who serves as the governor's senior advisor for federal affairs, told the Deseret News this week that Utah would get an unfair shake because so much of the land is controlled by the federal government.
"It would be terribly unfair to place the burden of energy reductions on fragile Western communities just because they happen to be near federal lands," he said.
A study conducted by the University of Wyoming at the request of the Wyoming Energy Authority found that a ban on new oil and gas leasing would result in the loss of 3,232 jobs on average over the next four years and a $1.4 billion hit on gross domestic product over that time. It also estimated $664 million in lost wages in $255 million in tax revenue to the state over that time.
For reference, the state's overall tax and fees revenue heading into the 2021 legislative session was listed at $13.3 billion. State officials say there are currently over 6,000 wells that are either owned by tribes or on private or state land, which the policy change wouldn't be able to touch.
Environmentalists, on the other hand, argue that it's a large contributor to greenhouse gasses that lead to the overall warming of the Earth and climate change. The nonprofit conservation group The Wilderness Society, for example, argued in a 2020 report that oil and gas leasing granted on public lands from the Trump administration resulted in somewhere between 1 and 5.95 billion metric tonnes of carbon dioxide over a three-year span.
There were an estimated 43.1 billion tonnes of carbon dioxide emitted into the atmosphere globally in 2019, according to data collected by TheWorldCounts.
A study in Nature magazine also published last year found that the amount of methane in the atmosphere — a gas that is released during the natural gas and oil extradition process — was 25% to 40% higher than previously thought, and was thus contributing to more warming as well.
The authors of the study pointed out that it did at least pinpoint where additional methane is coming from and that could help in taking actions to limit it.
'Build Back Better'
So, if Biden is moving away from old energy practices, how will the U.S. and Utah get energy?
Biden's campaign focused heavily on changes in energy infrastructure with a goal of net-zero emissions "no later than 2050." It included a "Build Back Better" plan that calls for "creating the jobs we need to build a modern, sustainable infrastructure now and deliver an equitable clean energy future."
The plan calls for a move to a carbon pollution-free power sector by 2035, as well as plugging abandoned oil and gas wells and reclaiming energy mines. That's not a completely far-fetched goal; a report by the University of California-Berkeley released in 2020 found that 90% of all U.S. electricity could be supplied by carbon-free sources by 2035 at no extra costs to consumers.
A good chunk of Biden's plan called for building on nuclear, hydropower, geothermal, wind and solar energy sectors that already exist. Utah has a leg up in the geothermal, wind and solar energy sectors. For example, Vivint Solar lists the Beehive State as the eighth-best state for installed solar capacity.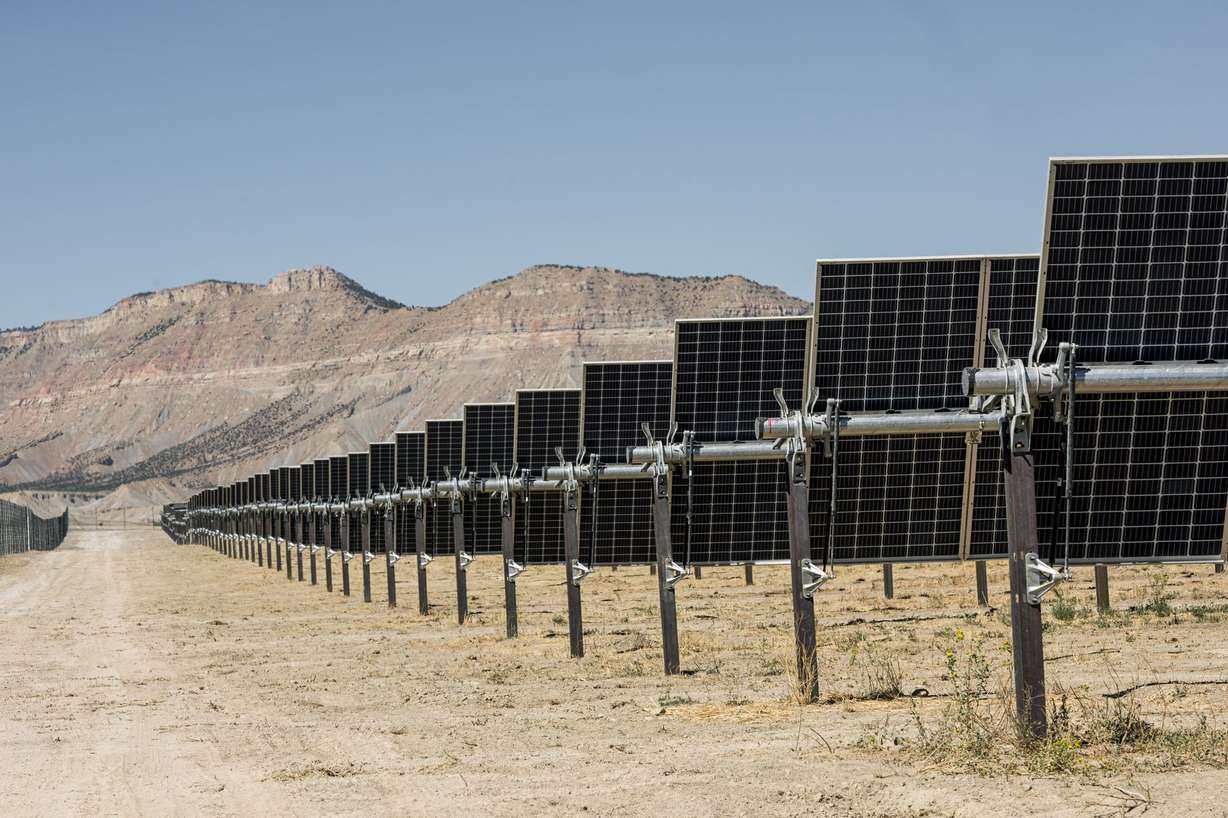 Even without Biden, clean energy innovation was expected in the foreseeable future. The Clean Economy Jobs and Innovations act, which ex-Utah Rep. Ben McAdams championed, was signed into law when Trump approved a $1.4 trillion omnibus spending bill in December. McAdams tweeted that it will "support Utah's clean energy economy and jobs while building a healthier environment."
Meanwhile, Biden also called for an Advanced Research Project Agency that would be tasked with figuring out advancements in these fields, such as a grid-scale energy storage system one-tenth the cost of lithium-ion batteries and smaller, safer, more efficient and cheaper nuclear reactors. All of these clean energy measures, he contended, would help create new energy jobs.
Nevertheless, the policies weren't immediately clear as to what jobs it would bring Utah in the future. That portion of the energy plan remains wait-and-see.
Climate justice
Other climate-related plans brought up during the Biden campaign included overhauling the Environmental Protection Agency and establishing a new branch in the Department of Justice that would oversee environmental and climate protection.
Biden said that the EPA and new Department of Justice branch would be instructed to pursue environmental violations "to the fullest extent permitted by law and, when needed, seek additional legislation to hold corporate executives personally accountable – including jail time where merited."
Wolves and sage grouse
Finally, there were a pair of federal wildlife decisions made at the end of 2020 that affected Utah that could be overturned. In fact, one all but certain to be.
First, the Department of the Interior announced in October that it would remove gray wolves from the endangered species list. In Utah, this automatically triggered the Division of Wildlife's plan for gray wolves for the moment wolves were no longer federally protected due to recovery.
It's not exactly clear how Biden's administration will handle gray wolves, but it's clear that it's an issue that he will be asked by wildlife groups to address. Several wildlife organizations have already called on Biden to reverse the federal decision on the species, arguing that it was removed prematurely and done without proper scientific peer review.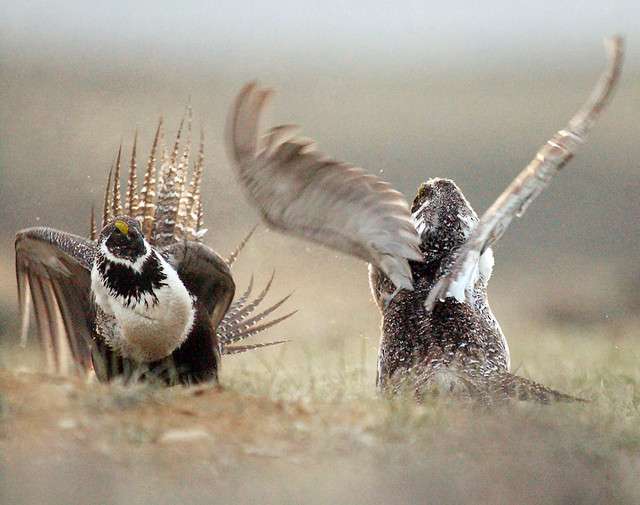 A few weeks after the wolf delisting, the Trump administration announced plans to roll back protections for the sage grouse across a few states, including Utah. This measure is still playing out and not finalized. In fact, the Associated Press reported Tuesday that the Bureau of Land Management completed a review of its plans this week and it's unlikely that it would be able to ease court-approved sage grouse habitat restrictions by the end of Trump's term.
Greta Anderson, the deputy director of the Western Watershed Project, told the news agency that she doesn't believe the federal agency will continue to pursue the plan once Biden is sworn in next week.
"It's a nothing burger. It's a parting shot on the way out the door," she told the AP. "We don't expect the Biden administration to defend these terrible plans."
×
Related stories
Most recent Outdoors & Rec stories