Estimated read time: 3-4 minutes
This archived news story is available only for your personal, non-commercial use. Information in the story may be outdated or superseded by additional information. Reading or replaying the story in its archived form does not constitute a republication of the story.
SALT LAKE CITY — Bah humbug.
So far this water year that began Oct. 1 has been treating most of Utah like a miserly scrooge, stingy with storms and the accompanying snow.
The southern half of the state, as of Monday, was sitting in the 60% of normal accumulation of snowpack, and the Lower Sevier River Basin at 36% of normal is experiencing abysmally dry conditions.
In fact the U.S. Drought Monitor, in data updated last week, shows a large swath of central Utah in the exceptional drought category and the majority of Utah in extreme drought.
Those conditions persist throughout states in the Southwest, including Arizona, New Mexico and portions of western Colorado. Utah's neighbor, Nevada, is also experiencing extreme drought as moisture-giving storms avoid most of the region.
Much of the West, in fact, is in some sort of drought with the exceptions of the coastal areas of Southern California, northern Washington, portions of Idaho and extreme northern areas of Montana.
Earlier this year, a grim study released by Columbia University said the entire West is likely headed into a climate-driven "mega drought" based on data from tree rings. The study area stretched across nine U.S. states from Oregon and Montana down through California and New Mexico, and part of northern Mexico. If the study's predictions prove true, it would be the worst drought in the region in 1,200 years.
Utah's only "average" areas for accumulation this year so far are the Weber-Ogden River Basin at 102% and the Bear River Basin sitting at 111%.
"We are happy with where we're at," said Tage Flint, general manager of the Weber Basin Water Conservancy District. "It is such a small sampling of the overall water supply for the year, however, that we don't get too excited either way in November."
Flint did say it was early season snowstorms that blew through late in 2019 that saved the region.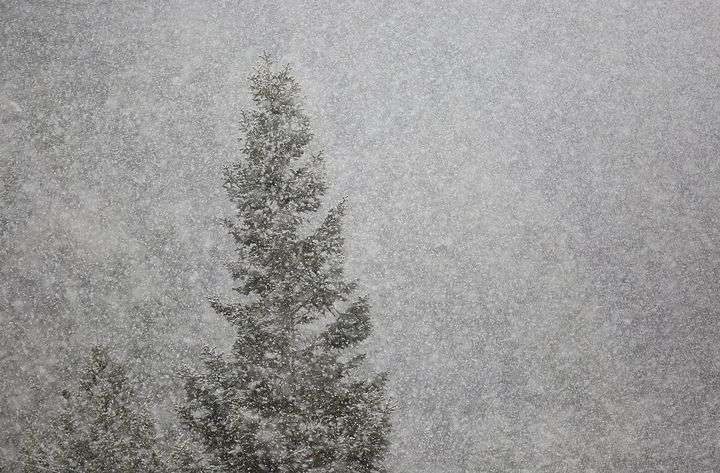 "We had a good start through the end of the calendar year and that is what helped get us through the rest of the year because it just stopped snowing," he said. "We are looking to have a good year, we hope. We need some good news."
Elsewhere along the Wasatch Front, the Provo-Utah-Jordan River Basin is struggling at 87% of normal, but again it is early in the accumulation season.
"What really matters is how much water is in the snow when it starts to melt. That is what we keep our eye on. The reservoirs are a little lower than they were a year ago, but that is what got us through the summer," said Gene Shawcroft, general manager of the Central Utah Water Conservancy District.
Shawcroft said he and other managers will also be keeping an eye on soil moisture content because even in a year of average snowfall, those dry soils will take first bite at the runoff — decreasing it for streams, rivers and ultimately reservoirs.
On Monday, the National Weather Service in Salt Lake City said another storm was headed into northern Utah, with a forecast of an additional 6 inches of snow for the mountains into Tuesday morning.
For Flint, Shawcroft and others in water world, that's the kind of news they welcome.
×
Photos
Related links
Related stories
Most recent Utah stories