Estimated read time: 2-3 minutes
This archived news story is available only for your personal, non-commercial use. Information in the story may be outdated or superseded by additional information. Reading or replaying the story in its archived form does not constitute a republication of the story.
RIVERTON — A toddler who nearly drowned just over a week ago is back home, happy and healthy, in what family members say is nothing less than a miracle.
Thirteen-month-old "Baby J" fell head-first into a small cooler filled with 2 inches of water outside his Riverton home. Doctors didn't expect him to live, but now he appears to be making a full recovery.
"He is a happy baby. He loves to give hugs," said his grandmother, who wished to keep her name private. "He plays, he laughs."
Ten days ago, laughs and smiles were nowhere to be seen or heard.
"It just happened so fast, just within a couple of minutes," the grandmother said. "I just never thought that the cooler would have been a danger."
Baby J was playing with his brother when the toddler fell head-first into a cooler that had collected no more than 2 inches of rain water. He had turned blue when his mother first discovered him.
"We're just lucky we found him when we did. I don't know if he'd been in there much longer if we could have saved him at all," his grandmother said.
"They warned us that there would probably be some permanent damage and it could possibly be very severe if he survived at all."
There was little hope as Baby J was airlifted to a hospital and spent five days on life support.
"This was devastating at first," the grandmother said.
They feared the worst, but then they received good news.
"The doctors were saying, 'This is just so fast. He's just recovering so fast.' They didn't expect it," said the grandmother.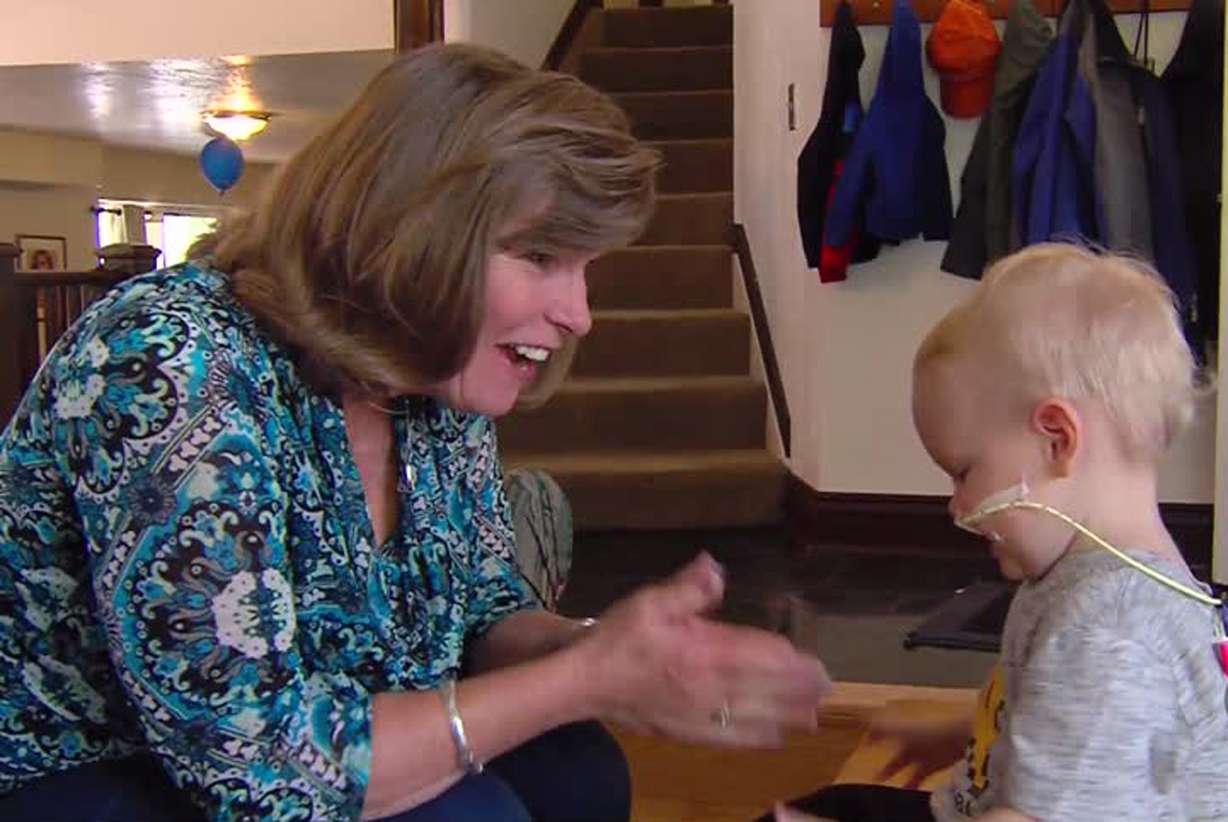 Over the next five days, Baby J proved he was unstoppable as he recovered. His grandmother said doctors told her it was because she knew what to do after taking an infant CPR course three weeks prior.
"He received just enough oxygen at first from the little CPR that we knew," his grandmother said.
Doctors now expect Baby J to make a full recovery and say this is an example of how critical a knowledge of infant CPR can be.
The family expressed gratitude to the many people who have donated to their crowd funding website. They say they do not need any more donations. Instead, they are asking people to donate to other families whose children have recently died, such as the 22-month old child who recently drowned.
×
Photos
Related stories
Most recent Utah stories