This archived news story is available only for your personal, non-commercial use. Information in the story may be outdated or superseded by additional information. Reading or replaying the story in its archived form does not constitute a republication of the story.
NOM NOM CITY — Mom packed sandwiches in your school lunches because she understood this eternal truth: Sandwiches are really, really good.
Tastes may change with age, but thanks to the fact that there are probably billions of possible sandwich combinations out there other than the ever-classic PB&J, there is almost always guaranteed to be a sandwich to satisfy your taste buds.
Here are a few of our suggestions of where to go in northern Utah when that hankering for a sandwich hits. Because if you're being honest with yourself, you know it is only a matter of time.
This is the perfect location for those who want to pretend they are in a Parisian cafe while they devour a sandwich. Gourmandise is not only a sandwich cafe, but also a European-style bakery, which means its delectable sandwiches come on a choice of fresh breads including a baguette or croissant. Even if you don't want bread, you're covered with their French Country Picnic Plate. Iced frappes, coming in flavors like white chocolate with fresh strawberries, provide excellent satisfaction for those who would like to quench their thirst.
#poll
250 South 300 East, Salt Lake City
(801) 328-3330
Boasting more than 25 scrumptious varieties of sandwich, this cozy shop is sure to provide an option to make everyone happy. Lunch specials include the option of a cookie or bite sized dessert, and their fresh lemonade makes the perfect compliment to wash down your selection. Just be sure to catch them while you can — they are only open for weekday lunch hours. Fortunately, that is one of the most delicious times to eat sandwiches.
311 S. Main St, Salt Lake City
(801) 466-6378
DP's is the perfect place to head if you're craving a cheesesteak with an authentic Philadelphia taste. The meat is thinly sliced and rich in flavor, and the restaurant even offers to top it off with Philadelphia favorite Cheez Wiz. There's really no need to take a cross country road trip when you can find all of the yummy satisfaction of Philadelphia here.
Related Story
1665 Towne Center Drive, South Jordan
(801) 878-8450
Also serving happiness in: Salt Lake City, American Fork and Provo
Those hoping for a heartier sandwich will find their heart warmed by Moochie's savory meatball sub. It may not be the best place to go if you want to show off your clean-eating skills, but it comes with the added bonus of being able to lick the tasty goodness that makes up their sauce off of your fingers at the end.
232 E. 800 South, Salt Lake City
(801) 596-1350
Also serving happiness in: Midvale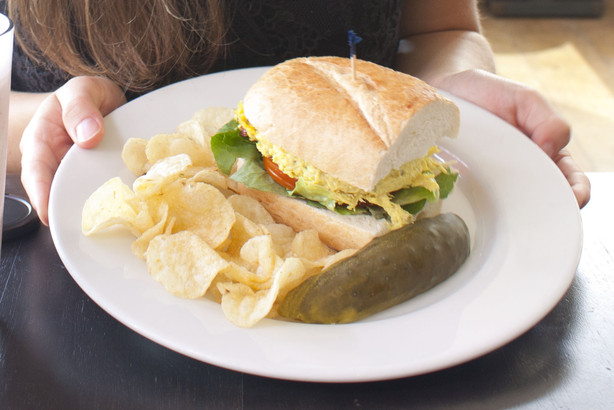 If you want a sandwich layered with lots of meat for a good price, Sensuous Sandwich is a great place to go. Its sandwiches meet the high expectations that accompany names like "The Tantalizer" and the "The Satisfier."
163 West Center Street, Provo
(801) 377-9244
Also serving happiness in: Orem
Specializing in pastrami, this neighborhood shop offers traditional deli cuts. The deli's owner traveled from L.A. to New York City to learn how to make the best pastrami and bring it back to Utah, according to their website. The meat is piled on high, so be sure to come on an empty stomach.
931 E. 900 South, Salt Lake City
(801) 517-3663
Was your favorite stop included on the list? Let us know where you go when that craving for a tasty something between slices of bread hits.
×
Photos
Related Stories