Estimated read time: 2-3 minutes
This archived news story is available only for your personal, non-commercial use. Information in the story may be outdated or superseded by additional information. Reading or replaying the story in its archived form does not constitute a republication of the story.
SALT LAKE CITY -- Dozens of orphan children from the Ukraine visited Utah's Hogle Zoo today. While they loved checking out all of the animals, their main purpose is to find a permanent home here in Utah.
The kids will be here for three weeks. Their visit is organized by the Save a Child Foundation, a group that offers humanitarian aid to children in foreign countries. The hope is to find permanent families for older children from the Ukraine.
Holly Braithwaite, community relations coordinator for Hogle Zoo, says, "Everyone loves to come to the zoo. The exciting thing is many of the orphans live in places where they don't have zoos, so this is a first time experience for them."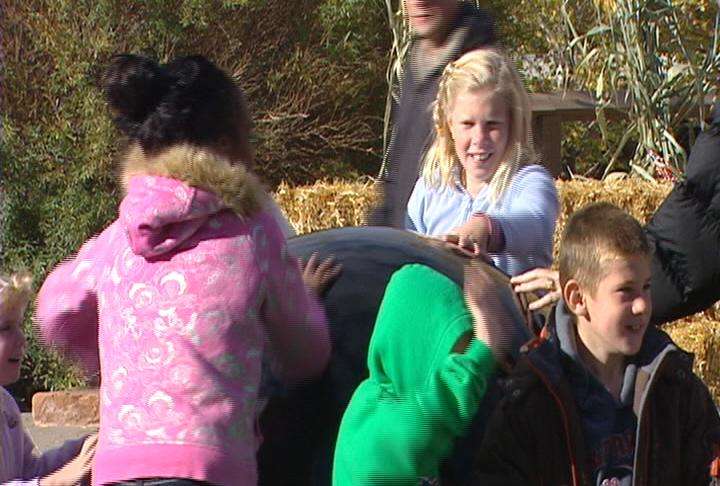 The children are staying with prospective families and getting to know them while enjoying some fun Utah activities.
Michelle Shepard came to the zoo with Christina. She says, "We are going to the zoo. We're visiting the animals."
Vern Garrett works with the Save a Child Foundation. The group has been hosting the event for five years. He and his wife have adopted three children from the Ukraine. Now they want people to know what a difference they can make for other children.
He says, "A lot of them have entered these schools when they're 5 or 6 years old. They've had healthy homes and then, because of either poverty or alcohol or a parent passing away, they end up in these schools, and they're remarkable, healthy kids."
Garrett says about 85 percent of families end up adopting the children at the end of the visit.
In total, the Save a Child Foundation has helped place close 100 kids with Utah families.
The children from Ukraine have been busy during their visit here. They've gone to The Children's Museum at Gateway, a hike to Ensign Peak and even swimming.
E-mail: abutterfield@ksl.com
×
Photos
Most recent Utah stories