Estimated read time: 6-7 minutes
OGDEN — Community leaders in Ogden and Utah gun violence prevention advocates planted daffodils Wednesday to honor the 429 Utahns who lost their lives to gun violence in 2020, calling for legislative change as the rate continues to rise.
"Over the past 10 years, Utah has seen a steady increase in gun violence. Each year the number of people and families ravaged by gun violence goes up in Utah. Utahns deserve a better public safety response from our lawmakers to this public health crisis," said Terri Gilfillan, board chairwoman for Gun Violence Prevention Center of Utah.
The daffodils were planted at the Ogden Botanical Gardens after comments from the League of Women Voters, the Gun Violence Prevention Center of Utah, Ogden Police Chief Eric Young and Ogden School District Superintendent Luke Rasmussen.
Utah's firearm mortality rate includes homicides, fatal domestic violence shootings, police intervention, firearm suicides, unintentional shootings and shootings where the intent is undetermined. Utah has had a higher fatal firearm mortality rate than the United States since 2009, according to data provided by the gun violence prevention center.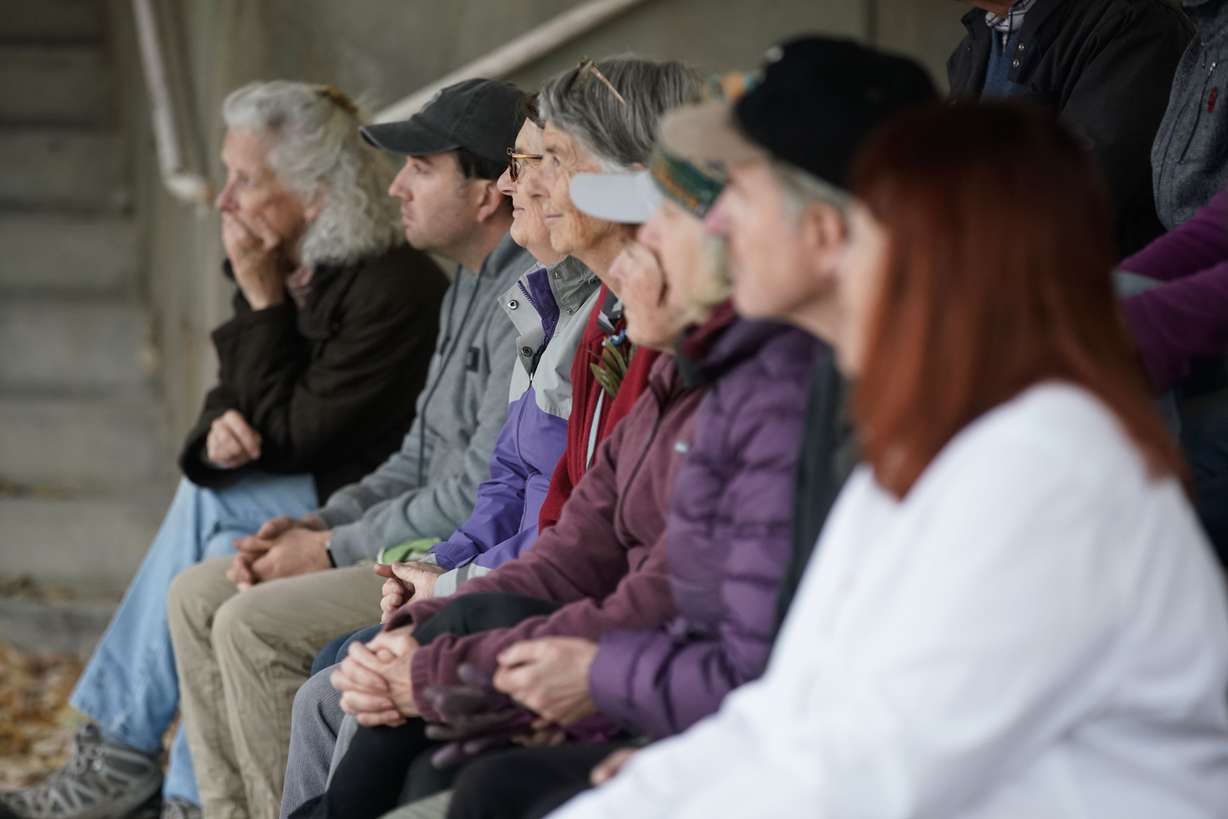 Attention on gun violence has grown throughout the years as mass shootings throughout the country continue. One million Americans have been shot in the last decade, with 100 Americans dying due to a firearm on average every day, according to the data. The national trend of violence is what drove Gilfillan to get involved.
"I would constantly get mad when there was a situation of a shooting at a school or a situation where domestic violence ended in a loss, and so I decided instead of getting mad I needed to get involved," Gilfillan said.
Part of that involvement includes events to honor those killed, like the one held Wednesday, and to educate the community. Another part is continued involvement with the Utah Legislature.
As a nonprofit, the gun violence prevention center advocates for better laws regarding background checks and permits when purchasing a firearm. The private sales loophole, or gun show loophole, allows an individual to purchase a firearm without a background check when it is for sale by a private owner.
On one day in 2020, 2,874 firearms were listed for sale in Utah on the Utah Gun Exchange Site, with 92% of those being private sales. The gun violence prevention center asserts the best way to ensure firearms are not sold to those who are prohibited from owning them is the requirement of a background check prior to the purchase.
Young said he's seen an increase in firearm-related calls in the years since he joined the police force.
To help reduce violence and protect communities, he says the Legislature should reevaluate the Justice Reinvestment Act. Former Utah Gov. Gary Herbert signed HB348, the "Criminal Justice Programs and Amendments," into law in 2015. The act was meant to readdress incarceration rates throughout the state and reduce recidivism — but Young says it's not working.
HB348 was created through a report produced by Pew Charitable Trusts' Public Safety Performance Project and other partners through the Justice Reinvestment Initiative. The report included many recommendations that formed the basis for the bill. The Justice Reinvestment Initiative is a federal program that state and local policymakers can opt to participate in.
"Unfortunately, the Legislature and the governor's office jumped in that head, feet, every other way they could into this Justice Reinvestment Act," Young said. "We're not breaking recidivism rates. We're seeing that repetitively under the Justice Reinvestment Act, the sentencing guidelines under the Justice Reinvestment Act are not adequately protecting people from criminals in our society."
Young pointed to a recent suspicious death in Ogden involving a firearm, saying that it involved an individual who had just been released for attempted murder.
The increase in firearms on the streets can put officers at an elevated risk, Young said. Throughout his career, Young has experienced the loss of "two officers to gun violence — two friends, two great officers."
But the impact goes beyond the increased threat of firearm-related deaths among officers, Young added.
"Nationwide and in our state, we're starting to bring more attention to the mental health traumas that officers and first responders suffer over their career," he said. "They're dealing with some of the worst circumstances that, God forbid, some people may have to deal with once in their life — they're dealing with (them) on a regular basis."
The trauma of first responders places them at an increased risk for suicide. The Centers for Disease Control and Prevention found that firefighters and police officers are more likely to die by suicide than in the line of duty. In Utah, 84% of firearm deaths are suicides.
Firearm-related suicides were another point addressed by the speakers at Wednesday's event. CDC data revealed that firearms are the second leading cause of death among Utah children and teens. Additionally, the state ranked third in the nation for youth firearm suicides in 2018.
"We're failing nationwide in regards to violence and gun violence ... we're failing our children. It's so sad to hear that be the No. 1 cause of death, especially as Utahns and Ogdenites, we really value our children. So. to hear those numbers is heartbreaking," Young said.
Advocates emphasized the importance of gun safety and safe storage. Safe gun storage can help prevent accidental shootings among children and others, they said, but it can also reduce suicidal youths' access.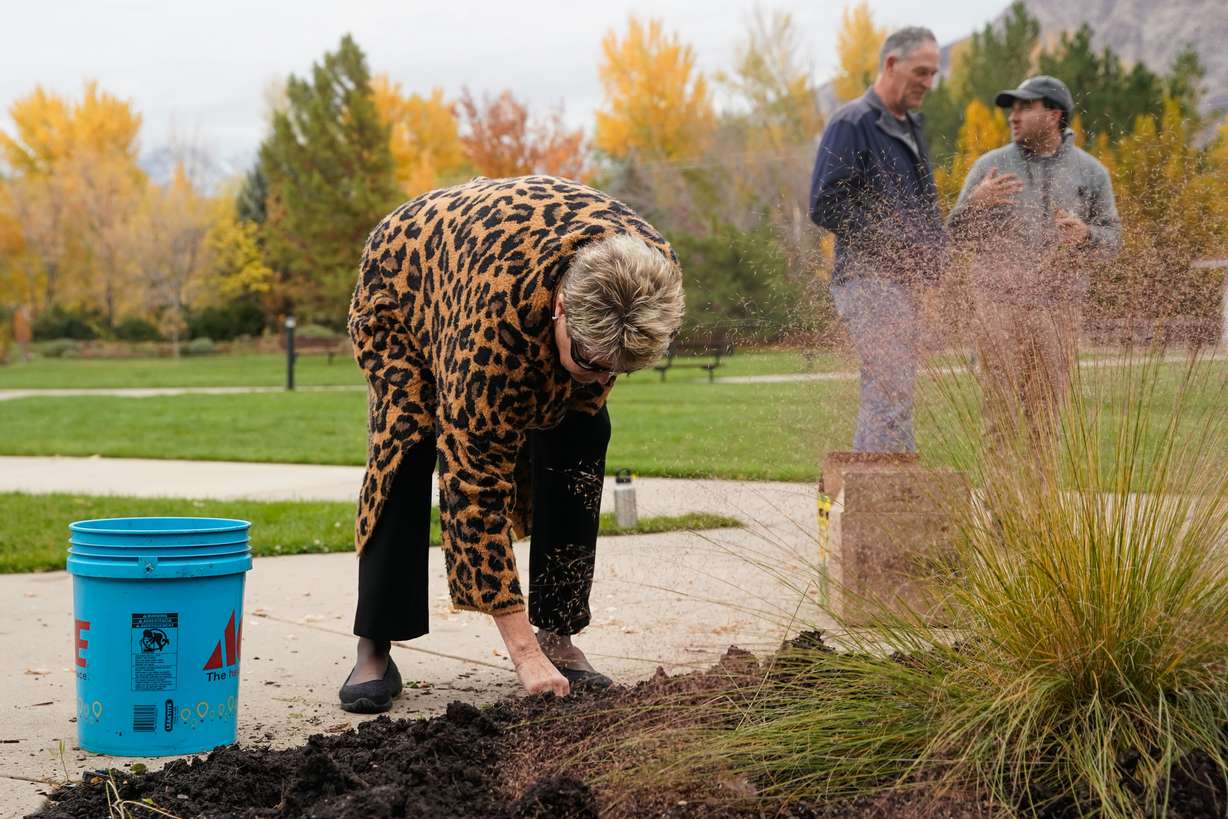 "That is a crime of opportunity with it just sitting there," said Terri McCulloch, the president of Weber County League of Women Voters.
On a broader scale, firearms suicides accounted for 85.4% of Utah's total gun deaths in 2018. MaryAnn Thompson, a board member for the gun violence prevention center, lost her brother Richard in 1987 through a firearm suicide.
Thompson contends that after finding a half-written suicide note, she attempted to involve law enforcement, but officers declined to remove the firearms. She wasn't allowed to remove them herself due to his legal ownership either. Richard died by suicide the next day, she said.
Despite the incident occurring decades earlier, Utah laws regarding firearms have gotten worse, Thompson says.
She pointed the inability of bills written regarding extreme risk protection orders to make it out of legislative committee multiple times. In the same breath, she critiqued the recent legislative session dropping a required permit for a concealed weapon. Previous versions of the bill had been vetoed twice by Herbert.
"This should not be political, this should not be a drawn political line," Thompson said. "There's a lot of things you can do without removing someone's right under the Second Amendment, because I also think the kids at Parkland that were killed and (at) Sandy Hook had the right to live."
×
Photos
Related Stories