Estimated read time: 6-7 minutes
This archived news story is available only for your personal, non-commercial use. Information in the story may be outdated or superseded by additional information. Reading or replaying the story in its archived form does not constitute a republication of the story.
SALT LAKE CITY — Amy Haas has worked on Colorado River issues for most of her career.
But she's quick to claim she's not an expert. With rapidly changing conditions on the river due to drought, no one is, Haas says.
"One of the things I like about the river is that my learning curve is perpetually steep because there are always challenges, there are always one-offs, and there are situations that we are facing on this river that we need to adapt to. Currently, we are facing hydrology and low reservoir conditions the likes of which we have never seen," Haas said.
As Utah continues growing and drought intensifies the desert's water scarcity, lawmakers fear losing some of the the state's share of the river. Utah's allocation is 1.725 million acre-feet of water or 23% of the water appropriated to the Upper Basin states that also include Colorado, Wyoming and New Mexico. Utah now uses about 1 million acre-feet and plans to develop about 1.4 million acre-feet of water, according to the Division of Natural Resources.
That's where Haas comes in. She will lead the newly created Colorado River Authority of Utah, which begins its work in late July, officials announced last Tuesday.
A watchdog for Utah's interests
Utah legislative leadership in the 2021 session sponsored the Colorado River Amendments bill, HB297, which, with $9 million in one-time money and $600,000 of ongoing money, set up the authority meant to serve as a "watchdog" for Utah's share of water in the drought-challenged Colorado River.
Haas has lived in Utah part-time for the past four years for her work in the Upper Colorado River Commission, where she currently serves as executive director. She first began working on water issues about 20 years ago as an attorney in private practice in New Mexico representing institutional and private water interests. She then worked for New Mexico on policy representing that state in its interstate stream compacts.
Haas said she's excited to be a part of Utah's new authority as it forms "from the ground up."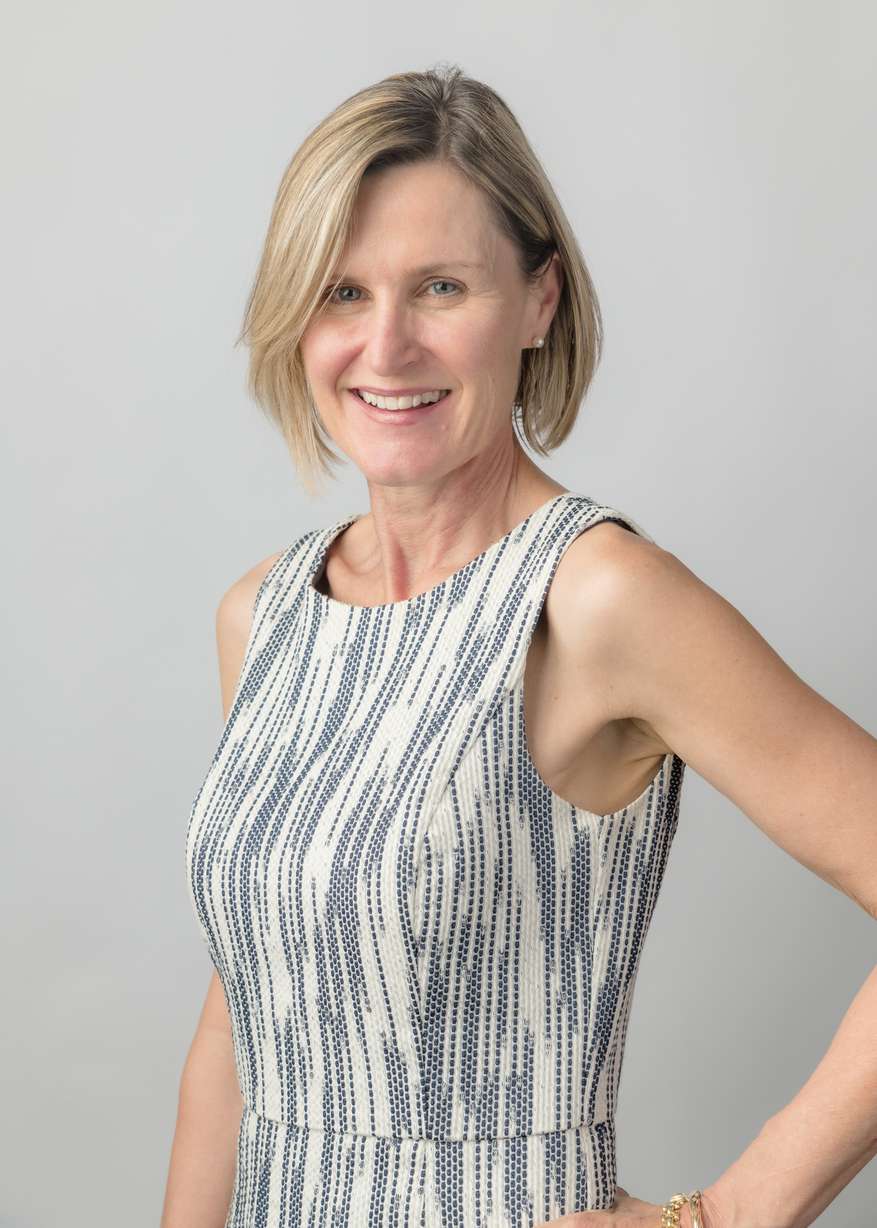 "The river is stressed, currently. I think many people know that, and I would like to be a part of sound water management, prudent water management, and I would like to be a part of a team. Utah has been and will continue to be a responsible steward of its Colorado River allocation. And I think that the authority, and the creation of the authority, really represents that Utah is proceeding in a very responsible manner regarding the development of its allocation," Haas said.
In her new role, Haas will work with Gov. Spencer Cox, Brian Steed, executive director of the Utah Department of Natural Resources, and Colorado River Commissioner of Utah and Colorado River Authority of Utah Chairman Gene Shawcroft "to take full advantage of Utah's entitlement to the Colorado River while engaging in prudent water management," she said.
"Amy is one of the great Colorado River experts of our time," Steed said in a statement. "She offers a unique perspective to the complex water issues Utah is working to navigate."
Lawmakers pressed the need for a Colorado River authority to protect Utah's "share" of the water. Critics during the session called the new entity a ruse to promote the development of the Lake Powell Pipeline to serve residents in Washington County. House Speaker Brad Wilson said in February that the two issues should be divorced.
The authority's primary purpose, he has insisted, is to safeguard the state's Colorado River water, not to promote development of projects or to take water from other states.
Haas said she sees the issue "as rather than losing Utah's allocations, how can Utah prudently develop its entitlement to the river?"
"Utah is entitled to 23% of the available supply allocated to the Upper Basin, and I think that the challenge for Utahns that both use Colorado River water and are stakeholders when it comes to Colorado River water is how to be wise stewards, frankly, of the resource especially in light of some of the challenges we're facing on the river. So I think of it more as, how does Utah maximize its opportunities to develop that 23% rather than the prospects of losing it," Haas said.
Lake Powell at historic low
Haas is stepping into her role even as Lake Powell's water is at a record-low level. It's 34% full now, she said, calling it "frighteningly" low.
"It's about 35 feet above an elevation where the federal government together with the states (Colorado, Wyoming, New Mexico and Utah) will develop a plan to operate the reservoir such that the states can meet their obligations under a 100-year-old agreement and also that hydropower generation, which is a very important feature of Lake Powell, can be maintained and will not be jeopardized," she said.
If the lake reaches that critical level, the Bureau of Reclamation will go in and shore up its elevations, according to Haas.
Haas was involved in developing the federally authorized drought contingency plan for the Upper Basin of the Colorado River, which is now being deployed. The plan includes releasing water from federal reservoirs upstream of Lake Powell to store and use in Lake Powell, enhancing cloud seeding, removal of non-native vegetation and additional conservation measures.
"I think things are getting very interesting on this river, and we are to some degree in uncharted territory," Haas said.
Her current job within the Upper Colorado River Commission has included supporting the entitlements and obligations of Utah, Wyoming, New Mexico and Colorado under the 1922 Colorado River Compact and 1948 Upper Colorado River Basin Compact, as well as making findings regarding how water shortages impact those entitlements.
"Because the future of the river is so uncertain and we're constantly having to adapt, we have learned lessons during this drought of record. We're seeing some of the lowest hydrology we've ever seen — we are constantly having to problem-solve — and the way that kind of manifests itself is through negotiated agreements that basically dictate how the river will be operated and managed and coordinated among the states," Haas explained.
She's optimistic that the states in the U.S. and Mexico with interests in the river will continue working closely together on its management, as they have done in the past — and that that collaboration will increase due to current conditions. For example, Mexico recently partnered with the Basin states and federal government to take shortages in its allocation of the river, which Haas said helped water managers address constraints.
In her new role, Haas said she plans to be transparent in sharing with residents the work of the authority, and she hopes to promote good water stewardship.
"And we have to be mindful about water use, we have to be responsible when it comes to conservation, and I think it's a shared resource but it's one that we really need to guard and to protect to the extent we can. And I think wise water management really plays a role in that," she said.
×
Related stories
Most recent Utah stories