Estimated read time: 6-7 minutes
This archived news story is available only for your personal, non-commercial use. Information in the story may be outdated or superseded by additional information. Reading or replaying the story in its archived form does not constitute a republication of the story.
AROUND THE SHIELD — Few leagues do the offseason quite like the NFL, which made the annual schedule release day ahead of the 2021 season feel like a holiday to sports fans around the country.
There are a few new wrinkles in this year's schedule, too.
Here's what stood out from all 32 teams in the league, including a look at some intriguing matchups featuring former Utah high school and college football standouts, beginning with something to prove for new Jets quarterback Zach Wilson in Week 1.
Kickoff on a Thursday
Thursday's aren't just for JV football anymore.
The 2021 season kicks off Thursday, Sept. 9 when the defending Super Bowl champion Tampa Bay Buccaneers host the Dallas Cowboys (6:20 p.m. MT, NBC).
Other intriguing Week 1 matchups for teams with former Utah high school and college players include Sunday's game between the New York Jets and Carolina Panthers (11 a.m. MT, CBS) and the San Francisco 49ers' tilt with the Detroit Lions (11 a.m. MT, FOX).
Locals will likely dot both rosters in that game, including Brighton High graduate Simi Fehoko, the Stanford wide receiver who was drafted by the Dallas Cowboys in the fifth round, and former BYU cornerback Chris Wilcox, a seventh-round pick by the Buccaneers.
It's all part of what the NFL marketing group calls the "biggest season ever" — an expansion to a 17-game schedule approved during the most recent round of offseason meetings held virtually due to the pandemic.
Week 1 Matchups
International games are back
A year after postponing the league's London games due to the pandemic, the NFL will return to London for two games at Tottenham Hotspur Stadium. Wilson and the Jets will face Atlanta, which will be the designated home team in the matchup, on Oct. 10 (7:30 a.m. MT, NFL Network). The other game includes top-pick Trevor Lawrence and Jacksonville "hosting" the Miami Dolphins on Oct. 17 (7:30 a.m. MT, CBS).
Also currently included on the Jags' roster is former USC defensive tackle Jay Tufele, a Bingham High graduate who was selected in the fourth round of the 2021 NFL Draft. Former Utah cornerback Eric Rowe started 14 of 16 games for the Dolphins in 2020 and will likely lead that defensive backfield on the overseas business trip.
QB U. showcase
Once known for its dynamic quarterbacks, BYU is finally putting its top signal caller back into the National Football League.
What better way to commemorate it than with a Cougar-on-Cougar matchup?
In the Dec. 12 home game against the Saints (11 a.m. MT), we'll finally get answers to the age old question: would Zach Wilson beat out Taysom Hill for the starting job at BYU?
Maybe, at least. A lot still has to happen.
Hill still has to beat out Jameis Winston for the right to succeed retired New Orleans starter Drew Brees, while Wilson isn't officially the Jets' starter (though as the No. 2 pick in the draft, feel free to make an assumption).
But if the stars line up right, this would be the first matchup pitting two former BYU quarterbacks against each other since Nov. 10, 1997, when Steve Young and the Niners beat Ty Detmer and the Philadelphia Eagles 24-12 on Monday Night Football, according to the Deseret News.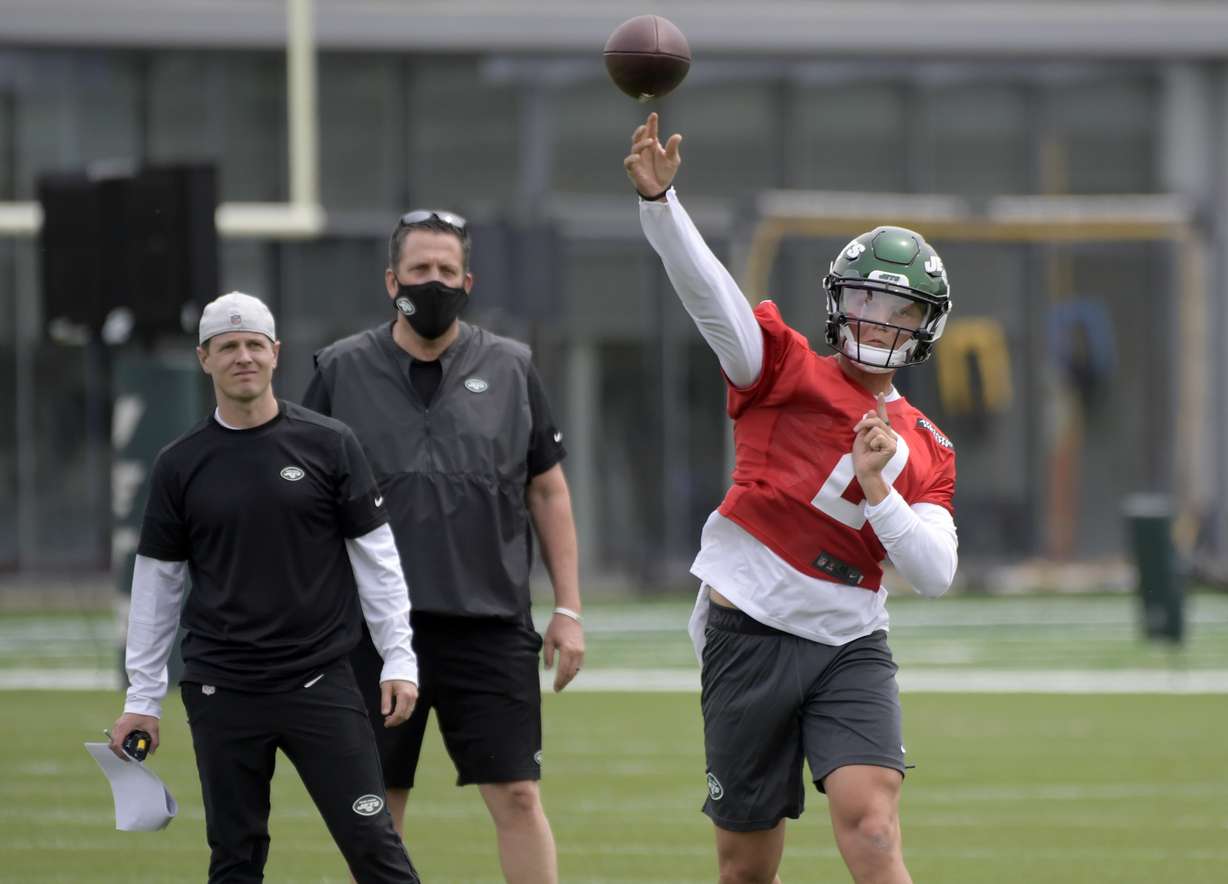 Other local games to highlight
The Jets and New England Patriots will meet twice, which is normal for the AFC East rivals.
But this year's meeting will be special for former BYU linebacker Harvey Langi. The Bingham High product joins fellow BYU alum Kyle Van Noy in New England after two years away from Foxborough.
Langi, who most recently played two seasons with the Jets, returns to the Boston area on a reported one-year deal after a horrific car accident that left he and his wife Cassidy hospitalized.
And then there's the Wilson element, with New York's new quarterback already receiving some gentle teasing from Van Noy on Twitter for the fresh-faced Corner Canyon product's church mission-like suit on the red carpet of the NFL draft.
Other games involving multiple local products include:
Lions at Rams, Oct. 24, 2:05 p.m. MT: The two teams swapped quarterbacks Matthew Stafford and Jared Goff in March, but this game also features BYU all-time leading rusher Jamaal Williams and Desert Hills alum Penei Sewell at left tackle for the Lions, as well as Utah kicker Matt Gay with the Rams.
Packers at Saints, Sept. 12, 1:25 p.m. MT: We don't know who will be starting at quarterback for either team, with Jordan Love likely pushed back down the depth chart by Green Bay's addition of Blake Bortles. But we do know the Saints will have five nationally televised games in 2021, a huge draw for a team looking to replace a Hall of Fame quarterback in Brees with either Hill or Winston.
Steelers at Bills, Sept. 12, 11 a.m. MT: FCS football fans in Utah will love this matchup, with former Weber State defensive back Taron Johnson hosting former Southern Utah safety Miles Killebrew after his move to Pittsburgh during free agency. Fans of the Utes will also be looking at former Utah running back Zack Moss to build off his 481-yard, four-touchdown rookie season that ended in injury.
Seahawks at 49ers, Oct. 3, 2:05 p.m. MT: The first of two games between the NFC West rivals also features two of the best middle linebackers in the league in BYU graduate Fred Warner and former Utah State star Bobby Wagner, among a bevy of other local products.
Jaguars at Jets, Dec. 26, 11 a.m. MT: Tufele will be joined by No. 1 overall pick Trevor Lawrence (or more likely, the other way around) as they head to New Jersey to face the No. 2 overall pick in Wilson and Gang Green. No. 1 vs. No. 2 on CBS. Yeah, that sounds fine.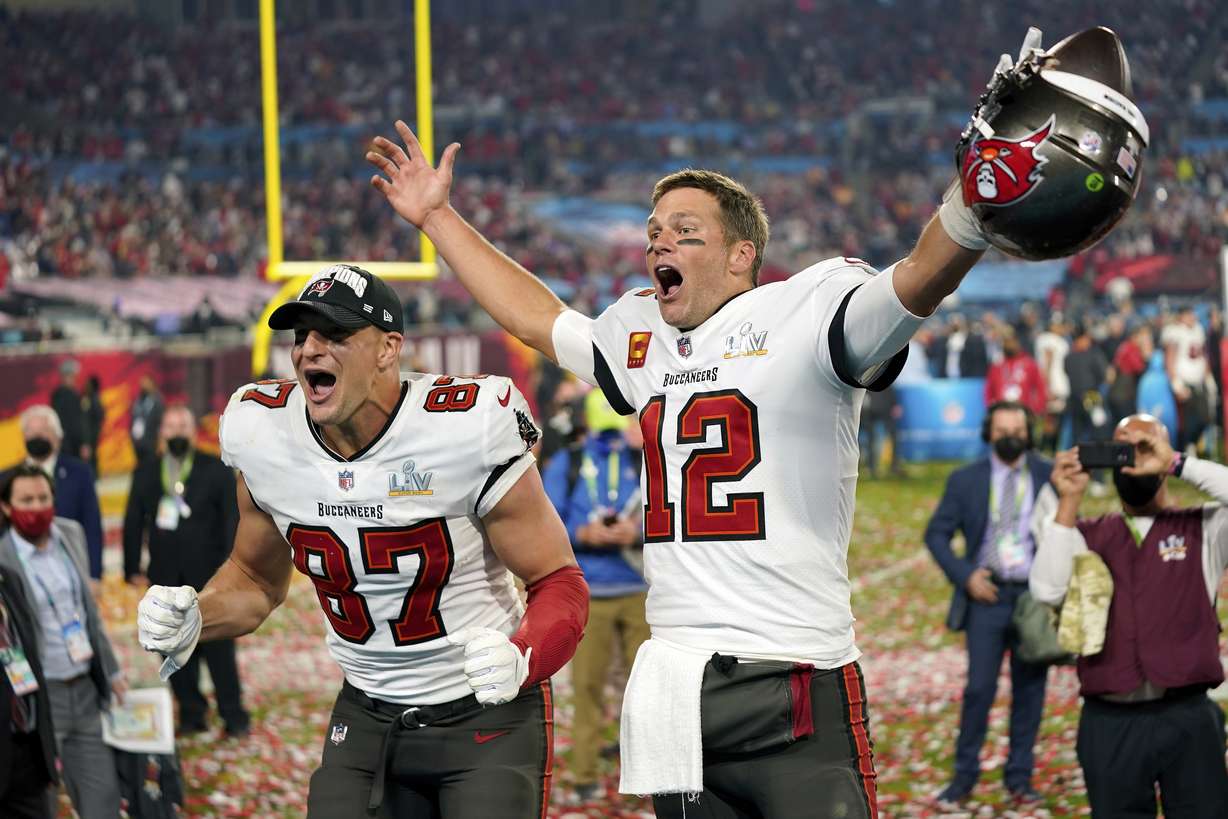 Brady v. Belichick: The Return
He's not local to the Beehive State (although his longtime personal trainer is a member of The Church of Jesus Christ of Latter-day Saints), but Tom Brady's date with his former team in the greater Boston area needs to be mentioned.
Not only is Brady no longer on the same team as his former coach Bill Belichick and the Patriots, but he's not even in the same division.
So the 43-year-old signal caller's matchup with his ex-squad will be must-see TV.
The Bucs Week 4 clash with the Pats (Oct. 3, 6:20 p.m. MT) will be the first time Brady has faced Belichick on opposing sidelines after the duo dominated in Foxborough for the better part of 20 years. Big game? You betcha, which is why the league and NBC are giving it the Sunday Night Football treatment.
In all, Tampa Bay will play in primetime five times across the 17-game season.
×
Related stories
Most recent NFL stories