OGDEN — Firefighters in Weber County have already started preparing for what they expected to be a very busy fire season.
They received extra help for the upcoming season in the form of a new $300,000 wildfire-fighting tool.
The new tender truck was paid for with funds the department earned from fighting wildfires in other states.
If April was any indication, firefighters will have a lot to deal with this year.
"We did see an increase in grass fires this spring right when the open burn window started," said Capt. Rick Cooper with the Weber Fire District. "In a two-week period, we had over 30 grass fires."
Cooper said the signs point to a lot of fires this year.
"The thing that's really making me concerned is the heavier fuels. Our sagebrush and our gambrel oak, the fuel moisture is going to drop quicker which could carry a fire much easier through that heavier fuels."
That's why they worked on attacking fires early and running hose lines on Tuesday.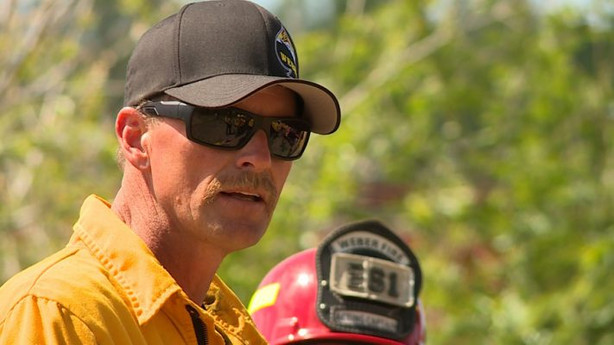 "It's hard to predict when fires are going to happen," said Roy Fire Department Battalion Chief Jake Rast. "Basically, we do this just to keep everybody coordinating together on their efforts."
The new tender truck will help Weber Fire District crews around Utah and other states where their help is needed.
"Wildland fire needs water quickly. This truck will be able to get water to these resources and those fight areas where we can't get a standard water tender to," Cooper said.
The new truck can hold 3,200 gallons of water and has the ability to run hoses and lay down some additional tanks where engines can refill their supply.
Cooper said it could, "Spray bars all the way around it. They can just go, what we call 'direct fire attack', right along the fire line. And they can put out a lot of fire very quickly with this truck here."
The truck is so new that it doesn't have any department logos on it yet. Cooper said it will get a lot of use in the coming months.
Weber Fire District said it will be training other departments from around the county for the rest of the week at the former stockyards.
Correction: The previous version said the tender had a capacity of 32,000 gallons. The story has been updated to show it's 3,200 gallons.
×
Photos
Related Stories