SALT LAKE CITY — Here are 10 stories you may have missed over the weekend. As always, click on the headline to read the full story.
1. The queen says goodbye to Philip, continues her reign alone
Sitting by herself at the funeral of Prince Philip on Saturday, Queen Elizabeth cut a regal, but solitary figure: still the monarch, but now alone.
2. Utah State football player arrested in connection with female student assault in campus dorm
A Utah State University football player is in police custody after police say he broke into an on-campus dorm and sexually assaulted a female student Sunday.
3. 5 killed in various Utah accidents this weekend
At least five people died in four unrelated vehicle accidents this weekend.
4. Vigil, 'peace walk' in Chicago after police shooting of boy
People gathered around Chicago on Sunday to remember a 13-year-old boy fatally shot by a police officer and to call for changes in policing and an end to gun violence.
5. Worldwide COVID-19 death toll tops 3 million
The global death toll from the coronavirus topped 3 million people Saturday amid repeated setbacks in the worldwide vaccination campaign and a deepening crisis in places such as Brazil, India and France.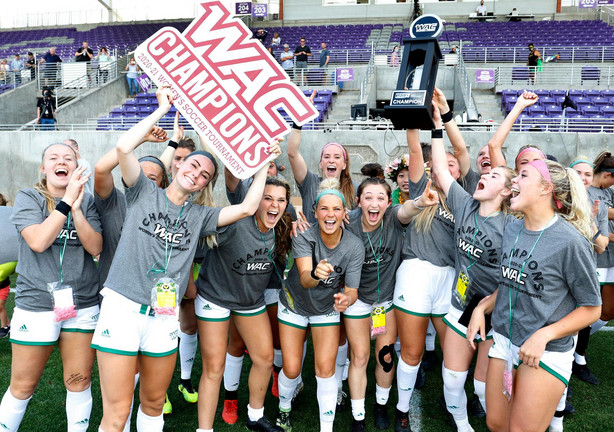 Sports
1. Red Rocks post season-high score, but place 3rd at NCAA nationals
Utah had two athletes win three individual events — Jaedyn Rucker on vault (9.9875) and Maile O'Keefe on bars (9.9375) and beam (9.9875) — and the team posted a season-high 197.9875 score in the NCAA's final four pairing of the season, which also happened to be their best-ever score at nationals.
2. No. 1 Wisconsin's defense handles No. 16 BYU in straight-set loss
Kate Grimmer led BYU with nine kills, and Erin Livingston added seven kills. Whitney Bower dished out 22 assists and 11 digs with three kills for the Cougars, and Madi Allen added 14 digs.
3. A surprisingly fun game ends with shorthanded Jazz losing to shorthanded Lakers in OT
The depleted LA Lakers beat the depleted Utah Jazz 127-115 in overtime Saturday at the Staples Center in a game that was way more entertaining than it had any right to be — especially the end of regulation.
4. Top-4 snub doesn't matter to Weber State, which opens 5th-straight FCS Playoffs by hosting Southern Illinois
The Wildcats, ranked No. 3 in the latest STATS Perform FCS top 25, will open the 2020 FCS playoffs — yes, the playoffs for the truncated 2020 season that was moved to the spring due to the coronavirus pandemic — in the first round April 24 at Stewart Stadium in Ogden against Southern Illinois (2 p.m. MDT, ESPN3).
5. Utah Valley clinches first NCAA Tourney bid in 4 years with 1-0 win in WAC title match
Cassidy McCormick scored the lone goal of the match on a penalty kick in the second half, and Utah Valley advanced to the NCAA Tournament for the first time since 2017 with a 1-0 win over Seattle in the WAC Tournament title Saturday afternoon in Phoenix.
×