This archived news story is available only for your personal, non-commercial use. Information in the story may be outdated or superseded by additional information. Reading or replaying the story in its archived form does not constitute a republication of the story.
DRAPER — The Mendocino Complex Fire north of San Francisco took a tragic toll on the Draper Fire Department.
Five members of the department went to California to help battle the largest wildfire in the state's history. But nearly two weeks into their deployment, Draper Battalion Chief Matt "Matty" Burchett, 42, a veteran firefighter with Draper and the Unified Fire Authority, was killed when he was hit by falling tree debris after thousands of gallons of retardant were dropped on the area where he and other firefighters were working.
But out of that tragic event also comes the story of a life being saved.
While also working the Mendocino Fire, Draper firefighter Patrick Cullen saw a dog huddled under a tree. He brought the German shepherd puppy to the Mendocino Animal Hospital for treatment. The dog was named "Mendo" by firefighters.
"It was clear from the start, if not found by his guardian, Draper City firefighter Patrick wanted to adopt him," according to Facebook posts by the Mendocino County Animal Shelter.
After Burchett's death, the remaining Utah firefighters in California were pulled off the fire lines. The four remaining Draper firefighters were immediately sent home.
Meanwhile, Mendo soon received a clean bill of health, and after no one claimed the dog, the shelter agreed to let Cullen adopt him. Two shelter workers began driving on Saturday to Reno where they would hand Mendo off to Cullen.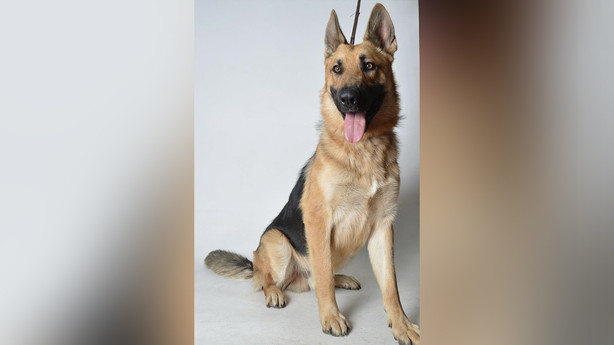 "We know Mendo will help (Draper firefighters) heal," the shelter posted on Facebook.
Cullen picked up Mendo on Sunday in Reno. A picture of the reunion was posted on Facebook. He was expected to be back in Draper Sunday evening and introduce Mendo to the public on Monday.
×
Photos
Related Stories