Estimated read time: 2-3 minutes
This archived news story is available only for your personal, non-commercial use. Information in the story may be outdated or superseded by additional information. Reading or replaying the story in its archived form does not constitute a republication of the story.
Tonight's presidential debate is expected to generate a huge television audience.
What does that audience want to hear discussed? We spoke to some people in Salt Lake today to find out what they think is most important right now.
We wanted to find out which issues should get the most attention, so we played a little game. We came up with five issues: the environment, gas prices, immigration, Iraq, and the economy. We wrote them on five different index cards. Then we asked people to rank them. There was no surprise which issue was ranked highest most often.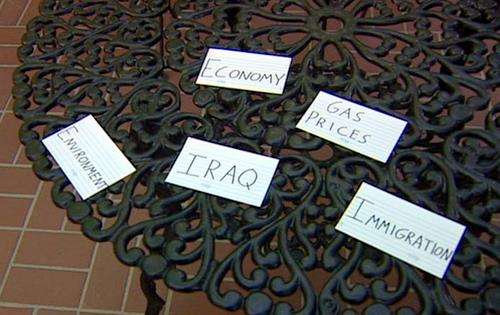 We met Michele Mitchell at a TRAX station. She said, "Heavens, I don't know. These are all pretty bad."
She's from Payson and had no problem putting the cards in her order. First was fixing the economy.
"I think we're headed for another Great Depression," she said.
Clement Ehiozwa, a business student from Nigeria, agrees. "I believe the U.S. economy so much because once the U.S. economy is strong, it affects the other countries in the world," Ehiozwa said.
We met Joy Cooper, who is also a student, riding TRAX. She, too, put the economy first and put gas prices second.
"I'm a student right now, so I can't really afford gas prices. It's cheaper to ride TRAX than to drive anywhere, really," she said.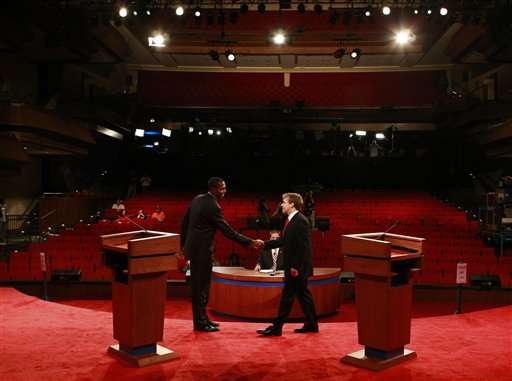 #debate_location
We found one person who didn't put the economy first. Aaron Darmin, of Salt Lake City, said Iraq should be at the top of the list.
"For one thing, we don't belong over there," he told us.
In his mind, everything starts with the war. "We're spending so much money every day on the economy. It's affecting it all -- gas, environment. It boils over. It all goes down the line," he said.
David and Harriet Thornton, visiting Salt Lake from Kansas, put Iraq second. They feel fixing the economy has to be first to secure America's future. They blame the housing and mortgage industry.
"We raised the prices way high on houses and then made it so they can buy them. But we don't figure out how they're going to pay for them," they said.
Something we found interesting: the environment and immigration were always the bottom two.
If we did this game last year with talks of drilling in Alaska and building a fence on the Mexican border, we might've seen them higher up.
E-mail: acabrero@ksl.com
×
Most recent Utah stories