Estimated read time: 2-3 minutes
This archived news story is available only for your personal, non-commercial use. Information in the story may be outdated or superseded by additional information. Reading or replaying the story in its archived form does not constitute a republication of the story.
THE GREAT OUTDOORS — If you are in need of a little quality time in the outdoors and like to see wildlife while you're at it, make sure to visit the two upcoming Division of Wildlife Resources events.
Sage Grouse
The first event will be held near Price on April 8 and will give visitors the opportunity to see sage grouse. The greater sage grouse is one of the most iconic native species of the West, according to DWR officials, and each spring, the birds gather at sites near their nesting grounds. The males put on elaborate displays of courtship at these gatherings (called leks,) and they often strut and make unique mating calls.
Preregistration for the event will be required since sage grouse are sensitive to human disturbances, so a limit of 15 vehicles will be set for the event. The event will be held at Emma Park, about 13 miles north of Price, and the viewings will take place at sunrise.
"Watching sage grouse perform their impressive rituals, on traditional strutting grounds, is an extraordinary experience," DWR regional conservation outreach manager Morgan Jacobsen said in a news release. "This is a chance to escape the business of life and watch a quiet, yet remarkable, natural event in Utah."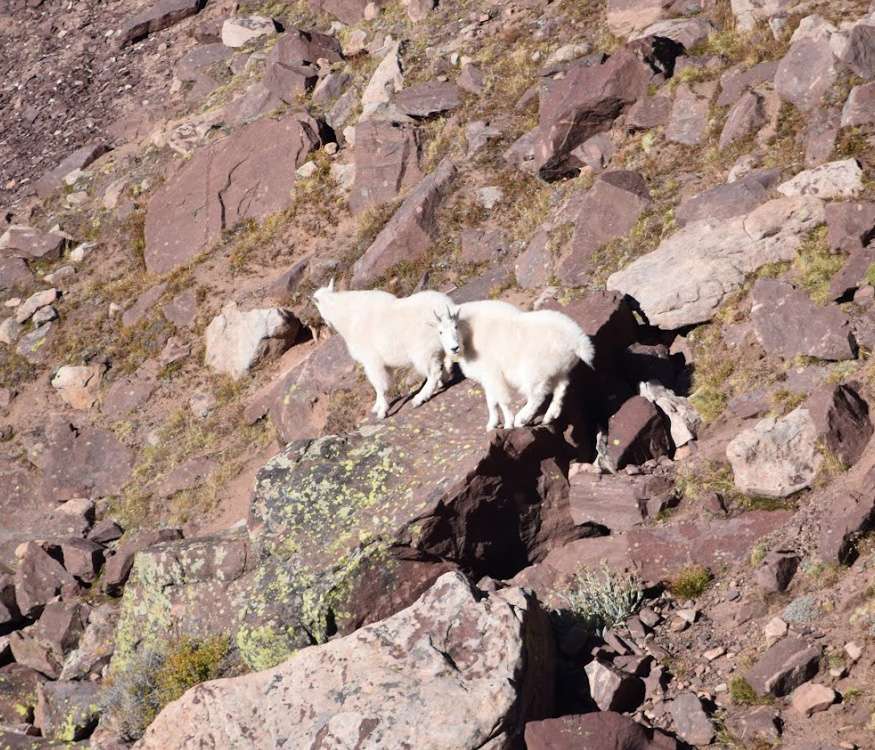 Participants are encouraged to bring cameras, binoculars and spotting scopes to the event. However, binoculars and spotting scopes will also be available for use.
For more information or to register for the event, contact Jacobsen at 435-613-3707 or morganjacobsen@utah.gov.
Mountain goats
Wildlife biologists will also hold two events to allow people to see mountain goats. Both events will be held on Saturday, April 15. The first one will be held from 9:30 a.m. to 1:30 p.m. at a watch area called Rock Creek, outside of Altamont, Duchesne County. Biologists said the mountain goat population is doing quite well in the Uinta Mountains after being transplanted there in 1987. Participants will likely see 10 to 30 mountain goats from the viewing area.
The second mountain goat viewing event will be held from 9 a.m. to 3 p.m. at the park-and-ride lot at the mouth of Little Cottonwood Canyon in Salt Lake County, DWR said. Biologists said the animals are typically visible at the mouth of the canyon from November through mid-April before they travel to higher elevations for the summer months.
Spotting scopes and binoculars will also be available at both of these events. Mountain goat horns and fur will also be available to see and touch at the Little Cottonwood Canyon event.
Where is your favorite place to view wildlife in Utah? Let us know in the comments.
×
Photos
Most recent Utah stories