Estimated read time: 2-3 minutes
This archived news story is available only for your personal, non-commercial use. Information in the story may be outdated or superseded by additional information. Reading or replaying the story in its archived form does not constitute a republication of the story.
THE GREAT OUTDOORS — With the recent warmer temperatures, the ice on many of Utah's reservoirs and lakes is beginning to melt, making for great fishing conditions.
Many anglers refer to this time of year as "ice off", and it's proven to be a great time for fishing, according to Division of Wildlife Resources officials. As the ice on the water begins to melt, it typically melts on the shoreline first and the water there begins to warm up fast. The warmer water draws fish from the deeper pockets where they've spent the winter, and they often stay near the shoreline in search for food.
"Just as the ice starts to come off the water is one of my favorite times of the year to fish," Division of Wildlife Resources coldwater sport fisheries coordinator Randy Oplinger said in a news release. "Fishing can be great from both the shore and from a float tube. Ice off is also a great time to take your kids fishing. They can catch a bunch of fish."
Typically, ice off conditions last for roughly one to two weeks, but depending on the temperatures and the area, they can last longer. In-depth fishing reports are available here and are updated weekly.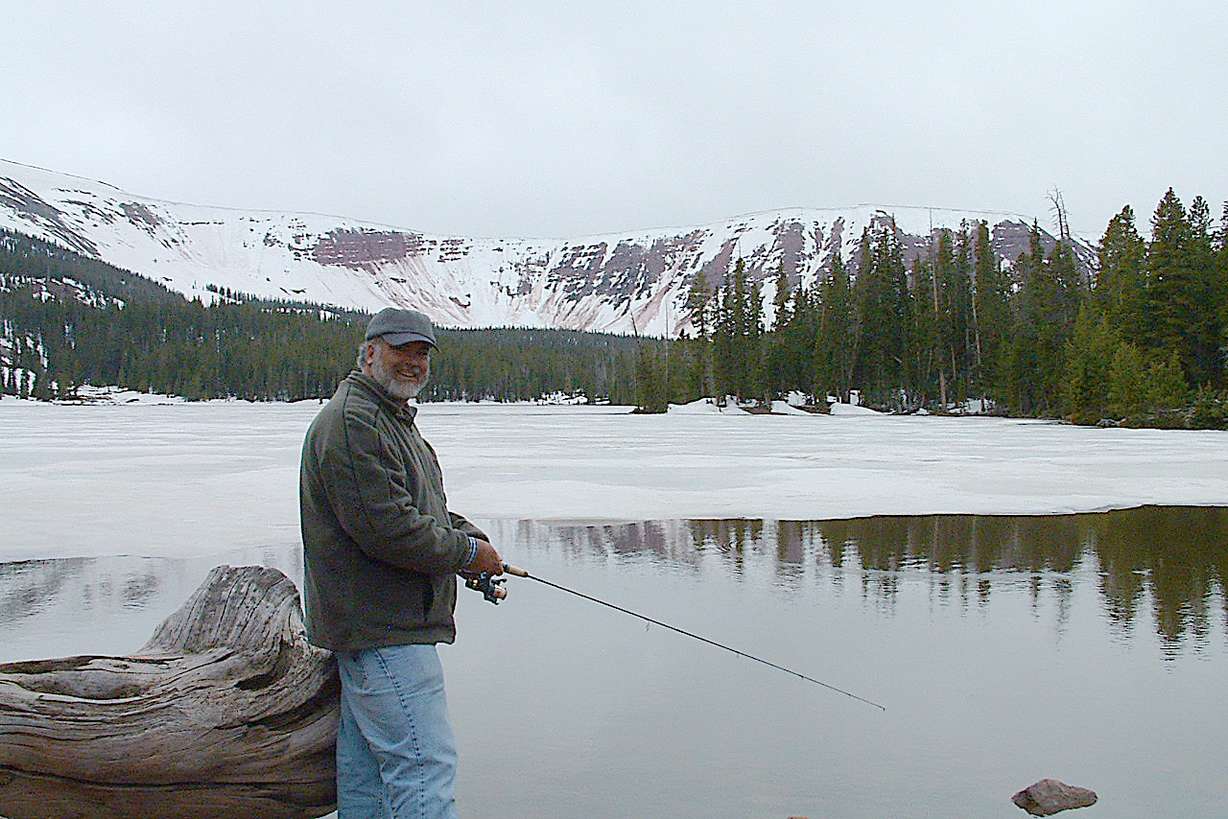 For great shore fishing during the ice off, Oplinger recommends visiting East Canyon Reservoir, Rockport Reservoir and Steinaker Reservoir. Oplinger said for shore fishing, PowerBait and nightcrawlers are both good baits to use during ice off. He also recommended casting onto the ice and then dragging your line forward until it falls in the water and then slowly luring the fish closer to the shore. Lures such as dark-colored plastic tubes and grubs fished on a leadhead jig have proven effective while shore fishing during the ice off, as well.
Many people have great success fishing from a float tube during ice off. Oplinger recommended Lost Creek Reservoir, Strawberry Reservoir, Cleveland Reservoir and Panguitch Lake as excellent spots for using a float tube during this time of year.
"When fishing at ice off, most float tube anglers use flies," he said. "But baits and lures can be effective from float tubes too. If you use flies, dark-colored wooly buggers or flies that resemble a leech, are some great choices."
Anglers should always be sure to check their equipment before heading out after a long winter without use. Fishing lines can often become brittle and lose their effectiveness, Oplinger said.
Where are you favorite fishing spots during the ice off? Let us know in the comments.
×
Most recent Utah stories