Estimated read time: 2-3 minutes
This archived news story is available only for your personal, non-commercial use. Information in the story may be outdated or superseded by additional information. Reading or replaying the story in its archived form does not constitute a republication of the story.
ALDERAAN — As a lifelong Star Wars Fan, Christine Standish couldn't wait to watch "Star Wars: The Force Awakens" when she returned from her mission to New Zealand for The Church of Jesus Christ of Latter-day Saints.
Understandably (but also amazingly), Standish was able to avoid all spoilers in the movie. This included the biggest, saddest plot point in the whole film when Kylo Ren kills his own father, the smuggler-turned-rebel-hero, Han Solo. Knowing that Standish was an outspoken and emotional movie watcher, her best friend, Emily Demke, decided she better film Standish's reaction.
You will all soon be glad that Demke did.
"Christine has always had a passion for Star Wars," Demke said. "As a young child, her imaginary friends were Luke Skywalker and Darth Vader, and she watched the movies on a regular basis…. I knew that she had no idea about Hans unexpected death and that this would be tragic for her. So naturally I filmed it, and tried to suppress my own laughter, as she found out her childhood hero's fate."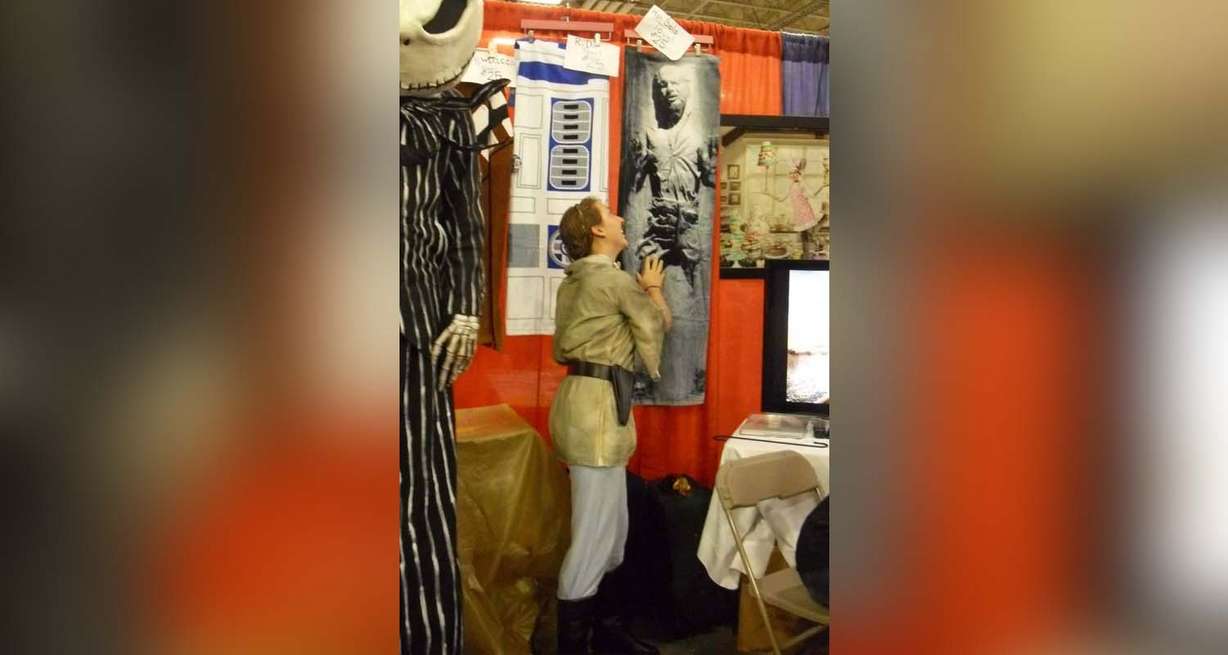 And tragic it was for Standish. The tears and angst in the video are very real, which she expresses with highly entertaining shouts and gesticulations. As Standish said in her own words, it was a "part of my childhood dying."
Don't worry, Ms. Standish, for you are not alone. In the opposite of of the destruction of the planet Alderaan in "Star Wars: Episode IV — A New Hope," a thousand voices cried out in terror when the man who made the Kessel Run in 12 parsecs was suddenly silenced.
The only comfort Standish took in the situation was that she first thought Chewie also died in the scene, and she was overwhelmed with joy when Chewie reappeared on screen.
---
Martha Ostergar is the former Video Productions Manager of KSL.com. She has moved on to write elsewhere, but she can't seem to break her habit of cruising the internet for amazing videos and writing about them. Follow her on Twitter at @monstergar.
×
Photos
Most recent Have You Seen This? stories