Estimated read time: 3-4 minutes
This archived news story is available only for your personal, non-commercial use. Information in the story may be outdated or superseded by additional information. Reading or replaying the story in its archived form does not constitute a republication of the story.
SALT LAKE CITY — The avalanche warning for essentially all of northern Utah's backcountry remained high heading into the Christmas weekend.
The Utah Avalanche Center has recorded 20 slides since Monday and nearly 40 in the past week.
Craig Gordon, with the Utah Avalanche Center, called the backcountry "no-go" terrain this weekend.
"The conditions right now in the western Uintas are about as spooky as I've ever seen them," he said.
Gordon and center co-worker Trent Meisenheimer shot a video earlier this week while standing next to a 6-foot tall avalanche slab that had broken off, warning skiers and snowboarders not to take any chances.
"Pretty much every red flag you can think of is checked. These avalanches today, you'd just be killed. There is absolutely no way you'd survive stuff like this," Trent Meisenheimer said. "These things are big, they're deep, they're breaking to the ground here in the western Uintas."
If a skier isn't buried, they likely would be smashed into trees going 40 to 60 mph, he said.
Gordon said it wasn't just the snowfall, but the wind-driven snowdrifts that have created an extremely dangerous situation.
Although there had not been any fatalities as of Thursday afternoon, the Utah Avalanche Center had recorded a few close calls.
A backcountry skier reported being caught in avalanche Tuesday near Brighton Estates in Wasatch County.
"Close call today skiing out in the Brighton Estates area. Well aware of the danger, we sought to go for a mellow ski and dig a couple of pits. Widespread collapsing and 'whomping' was happening all around us," the skier wrote on the Utah Avalanche Center's website.
It was then that the slide came toward the skier and his partner.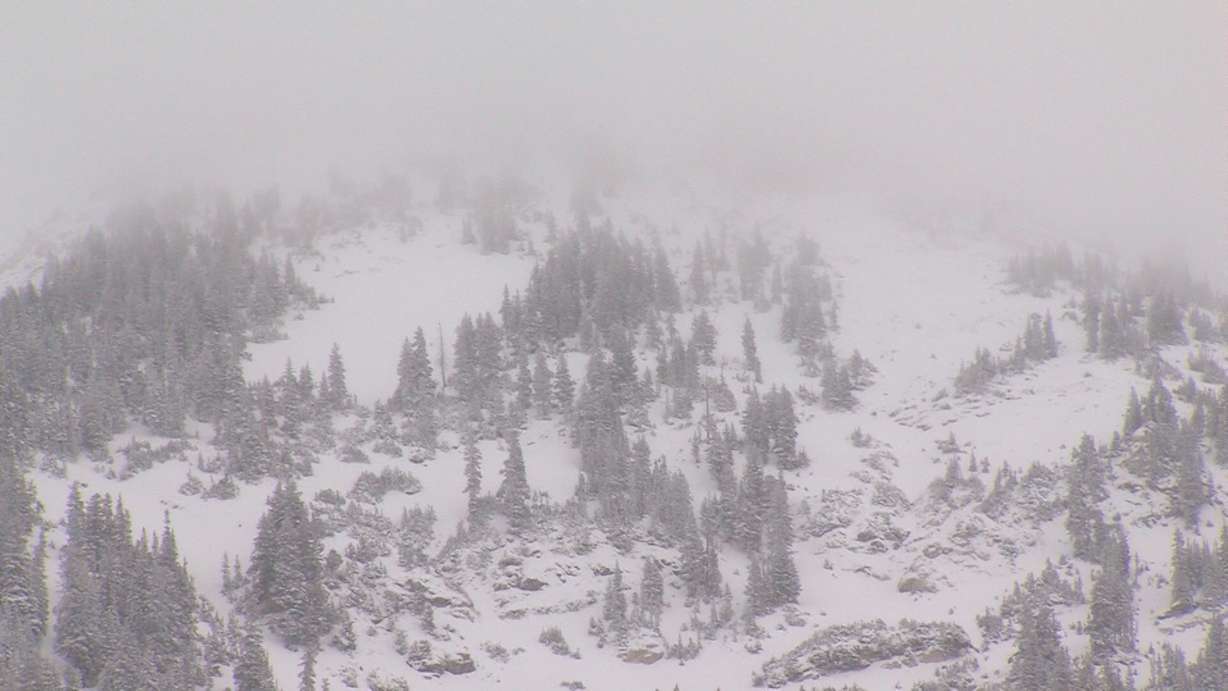 "Unable to get out of way, she was caught, carried about 20 (feet) and partially buried," he said. "She was partially buried near the surface, head up, and uninjured."
On Dec. 19, an experienced snowboarder in the backcountry near Logan was injured.
"He was caught and carried into the trees below and pushed headfirst into the trees, where he was shallowly buried, with only his feet sticking out of the snow," the snowboarder's partner reported. "Luckily, he was able to clear the shallow snow from around his face, but he remained trapped by the debris and the trees he was hung up in.
"The lucky and well beaten up rider was able to ride his sled out of the backcountry on his own, and although hurting, was able to tell his incredible story to me this morning. We hope that getting the word out about this very close call will help people to make conservative decisions and avoid avalanche terrain as backcountry avalanche conditions are quite likely get more and more dangerous in the next few days."
On Tuesday, a member of the Snowbasin Resort Ski Patrol was caught in an avalanche he triggered by using a "hand charge," an explosive device meant to trigger smaller slides in volatile areas to prevent bigger slides later. The patrolman hit a tree and suffered cracked ribs, but was expected to make a full recovery.
×
Photos
Related stories
Most recent Utah stories