Estimated read time: 2-3 minutes
This archived news story is available only for your personal, non-commercial use. Information in the story may be outdated or superseded by additional information. Reading or replaying the story in its archived form does not constitute a republication of the story.
Editor's Note: This article is part of the Utah Inventions series, which features a different inventor or invention with Utah ties each Wednesday. Tips for future articles can be sent to ncrofts@ksl.com. SALT LAKE CITY — There are a number of things people associate with the state of Utah including Jell-O, Mormons, world class skiing, the Osmonds and last, but certainly not least, fry sauce: the holy grail of condiments to many.
Who do we have to thank for this topping that has become so ubiquitous in Utah culture? Local entrepreneur Don Carlos Edwards.
A native of Logan, Edwards started in the restaurant business by hooking up a food trailer to his truck and taking it to Pioneer Day celebrations. He also frequented carnivals and fairs throughout the state.
In 1941, Edwards moved to Salt Lake City and established Don Carlos Bar-B-Q at 872 South Main Street. Proving to be a successful venture, he expanded in 1950 by opening the Arctic Circle Drive-in Restaurant at 135 East 900 South, a location still in operation today. Two years later, he began selling franchises.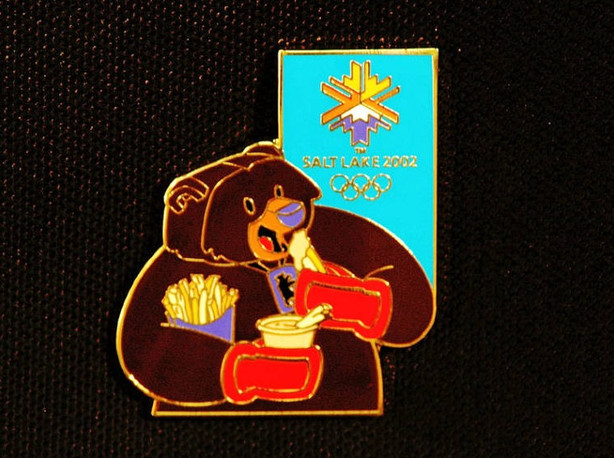 Edwards made a special signature sauce for his hamburgers consisting of ketchup, mayonnaise, garlic, dill pickle sauce and other spices that remain a secret to this day. He dubbed it "pink sauce."
One day, he accidentally dipped a french fry in the sauce and, apparently pleased by the taste, asked a friend and some customers to sample it. After receiving positive reactions, he began offering the sauce to everyone who ordered fries. The rest is history.
The business continued to grow and Edwards continued his involvement until retiring in 1970. He died the following year of a heart ailment at age 72. Arctic Circle remained in the Edwards family until 1985, at which time it was sold to Quaker State Oil. The company continues to thrive in the present day, with 66 currently operating locations in Utah, Idaho, Wyoming, Nevada, Oregon, and Washington.
Related Story
---
Ryan Curtis is a proud seventh-generation Utahn and also writes for Utah Political Capitol. In his spare time, he enjoys doing family history research and listening to '70s and '80s music. You can contact him at ryancurtis4218@gmail.com.
×
Photos
Related Stories