PROVO — With treats like green Jell-O and fry sauce, Utah has its own distinct food culture.
Eric Eliason, a Brigham Young University professor, is working on a book about the folklore behind some of Utah's more unique foods. Scones, fry sauce and other treats have come to be seen as an identity marker that binds people together, he said.
"Everybody in Utah, regardless of who you are, recognizes fry sauce as a Utah thing — it's not a Mormon thing, it's a Utah thing," he said. "So it's kind of a ecumenical bridge, if you will, that all Utahns can feel connected to."
Some foods like fry sauce have multiple origin stories, which Eliason said further goes to show the dip's importance. Within the state, there are also regional specialties. Bear Lake is famous for raspberries, Sanpete has its own special basting recipe and St. George boasts a Dixie Salad.
One food many people associate with Utah is green Jell-O, often with vegetables or meat in it. Eliason said many people think adding savory ingredients is odd, but that it can be explained by the history of Jell-O marketing. When Jell-O was first introduced, it was originally served with meat. Later it was served as a salad on a bed of lettuce before becoming the desert many know today.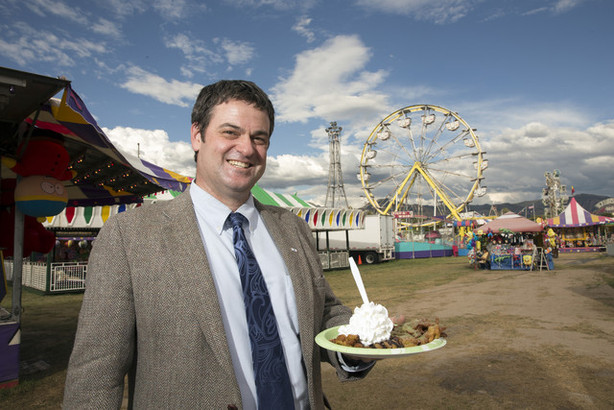 "It wasn't a weird regional thing, but it was left over from the times when Jell-O was used in that way," he said.
Eliason, who is a transplant to Utah, said he has also been investigating whether or not thick shakes are an iconic Utah food. He said many people within the state have told him the shakes aren't anything special, but that tourists and people who move from other states usually think they are different from the norm.
Every time Eliason's brother comes to visit from Virginia, he wants to get what he calls a "Utah shake," which means a thick shake that comes up over the top.
"One time he even had someone make him a milkshakes and it wasn't coming up over the top, so he had them put more ice cream in and said, 'Hey look, I came all the way out here just to get a shake like this,'" Eliason said.
The book is still in the early stages of development, but will include recipes and pictures in addition to histories about each of Utah's distinctive foods when it is published. The University of Utah Press has plans to publish it, and Eliason hopes it will be available for purchase through the Amazon bookstore and other outlets.
×
Photos
Related Stories