Estimated read time: 2-3 minutes
This archived news story is available only for your personal, non-commercial use. Information in the story may be outdated or superseded by additional information. Reading or replaying the story in its archived form does not constitute a republication of the story.
PRAGUE — Ladies and gentlemen, the winner of the World Yo-Yo Contest 2014 was chosen Aug. 9, and he will blow you away.
The well-deserved honor goes to 18-year-old Gentry Stein form Chico, California, who competed for team Yo-Yo Factory against 1,000 players from 30 countries.
Stein's 3-minute routine featured an amazing, technical skill set, but his real talent may lie in combining the technical side with the performance side. His dance-tinged performance includes bops, twists and turns, as well as playing to and with the audience. And based on their oohs, aahs and cheers from the crowd, Stein knows exactly what he's doing.
"You watch some other players and they'll stand in one spot and do a bunch of super technical stuff that isn't appealing to people who don't yo-yo. What I do is tricks that are flashier and bigger that will look cooler," he told MTV News.
I won't pretend to know the names of any of the insane moves in Stein's routine — after all, I can barely get a yo-yo to snap back into my hand. But I will say that Stein seems to defy the laws of physics with how much he can manipulate the string and how long the yo-yo spins without everything falling to pieces.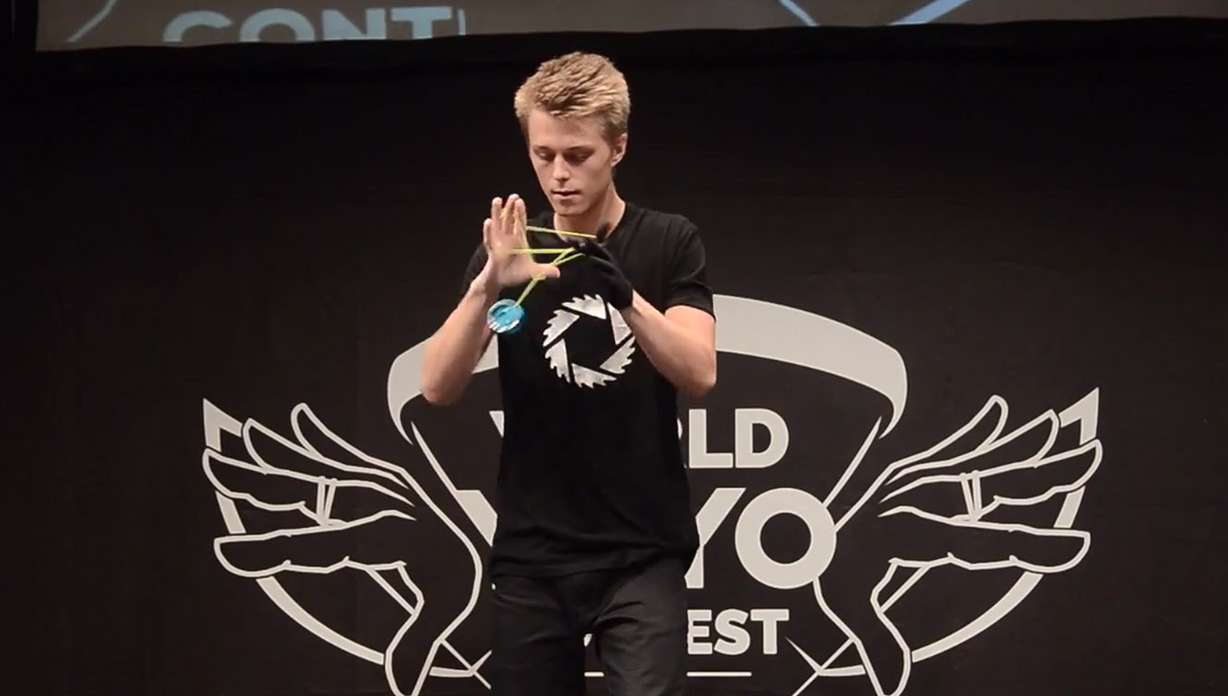 Stein said that he hopes his big win, which is now a viral video, will change the old-fashioned perceptions that the public has about yo-yos.
"People used to play with yo-yos that had a fixed axle, so you couldn't spin very long, you couldn't do many tricks. Then someone put a bearing inside the yo-yo, so people started to develop (more elaborate) tricks. Now people are really exploring what else you can do with it — it's putting a routine together with music, it's so much more than what people think of," he told MTV News.
Stein said that this is the fourth year that he's competed in the world championship.
×
Related links
Related stories
Most recent Have You Seen This? stories