This archived news story is available only for your personal, non-commercial use. Information in the story may be outdated or superseded by additional information. Reading or replaying the story in its archived form does not constitute a republication of the story.
SALT LAKE CITY — Social media once again paid dividends Wednesday as Unified police used it to ratchet up pressure to safely recover a 15-month-old girl.
Police agencies around the state are finding new social ways to gain an upper hand in their never-ending battle against those who run afoul of the law.
Sophea Lorrain Larsen was returned to a relative's home Wednesday afternoon by 39-year-old caretaker Jamie Webb.
Unified police got on the case Tuesday after a court order was issued to remove Sophea from Webb and return her to her mother, Danielle Larsen. They quickly spread word about the case through mainstream media as well as Facebook and Twitter.
"We got good community involvement, and that's what we want to have," Salt Lake County Sheriff Jim Winder said at a news conference.
While Winder thanked the still at-large Webb for returning the child, Unified police detectives essentially made their own luck by putting photos of Sophea and of Webb wherever they could — including on the social platforms.
"We are trying to get out there and get involved with as many of those as we can, especially in cases like this," Lt. Justin Hoyal said.
Hoyal said social media has been a game changer for various crimes — murders to burglaries.
"We have even taken our social media to the level that we have broken it down by our different precincts because we serve several different communities throughout Salt Lake County," Hoyal said, noting that individual Facebook pages had been created for those areas.
Detectives are increasingly seeing value in social media's crowd-sourcing power.
A 2013 survey conducted by the International Association of Chiefs of Police found nearly 96 percent of departments use social media in some form, and 80 percent reported it had helped solve crimes.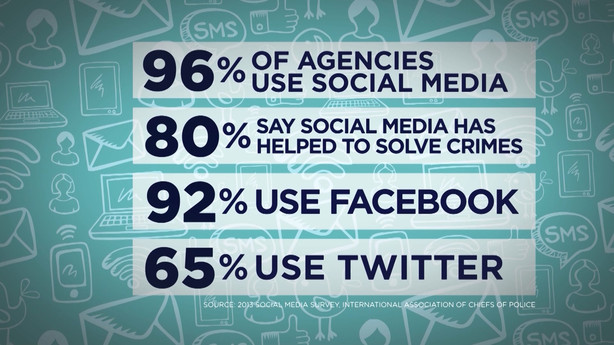 While Facebook (92.1 percent) and Twitter (64.8 percent) were found to be the most common platforms, police agencies are branching out to others.
The Orem Department of Public Safety has expanded to Pinterest to post mug shots and surveillance photos, Lt. Craig Martinez said.
Martinez said the department had even utilized Vine, a platform that allows users to post and share short, looped videos.
At the neighboring Provo Police Department, Lt. Matt Siufanua said using Facebook allowed detectives there to quickly spread word two weekends ago about a 13-year-old boy who was taken by his non-custodial father to Mexico.
"We were able to put it on our Facebook page immediately and shoot it out," Siufanua said. "We asked for tips through the public and we were able to get some information back through our Facebook and the information we pushed out."
Siufanua acknowledged there are some downsides to using social media in active criminal investigations — including the potential for bad information to get out and not being able to effectively correct it everywhere the bad information travels.
Still, Siufanua said the Provo Police Department is always looking at new avenues to spread word fast and is currently in the process of examining Pinterest as a possibility.
"We know that there's more social media that we can be using," he said. "We're looking into using more."
×
Photos
Related Links
Related Stories