Estimated read time: 6-7 minutes
This archived news story is available only for your personal, non-commercial use. Information in the story may be outdated or superseded by additional information. Reading or replaying the story in its archived form does not constitute a republication of the story.
TACOMA, Wash. — More than 2,100 pages of diaries kept by Steven Powell over several years — most of it filled with descriptions of his disturbing and compulsive obsession over his daughter-in-law Susan Cox Powell — were released Wednesday.
The journals were among the more than 2,700 pages of documents made public by the Pierce County Sheriff's Office in Washington state, including police reports into the tragic murders of Charlie and Braden Powell at the hand of their father, Josh Powell, who also died after setting fire to his rental Graham, Wash., house.
Steven Powell, 62, was convicted May 16 of 14 counts of voyeurism after secretly photographing two young neighbor girls in their bathroom from his home. He was sentenced to 30 months in prison. Powell is expected to be released from custody on May 23, 2013.
---
Pierce County sheriff's investigators summed up the diaries by noting in a police report that the large majority of entries were about Powell "talking of his love for Susan Powell and the obsession he has with her.
---
The 17 volumes of Steven Powell's diaries — mostly handwritten in cursive on spiral-bound paper — span about 10 years. Pierce County sheriff's investigators summed up the diaries by noting in a police report that the large majority of entries were about Powell "talking of his love for Susan Powell and the obsession he has with her. Steven constantly writes about Susan. Steven also writes constantly about how he (gratifies himself) frequently while fantasizing about Susan."
Steven Powell is behind bars in Washington. But the diaries may become significant evidence in a civil lawsuit filed on behalf of the girls he photographed, who were ages 8 and 10. The girls' mother is also a plaintiff in the civil suit.
An obsession with Susan Cox Powell
Powell first mentions Susan in an entry dated Jan. 5, 2003.
"My biggest problem as well as my greatest pleasure lies in the fact that for over a year I have been madly in love with my daughter-in-law, Susan," Powell wrote. "I have never lusted for a woman as I do for Susan."
---
My biggest problem as well as my greatest pleasure lies in the fact that for over a year I have been madly in love with my daughter-in-law, Susan.
–Steve Powell journal entry
---
The journals are filled with vulgar sexual fantasies Powell had about Susan, pictures he took of her — some focusing on her chest, buttocks or legs — songs he wrote about her, and disturbing acts such as taking her underwear from the laundry, taking pieces of hair from her brush and collecting "little squares of paper" she used to wax her legs.
Steven Powell even wrote about selling his house and buying a larger one in the event Susan should decide to marry him.
"I am now going crazy with desire for her, but I do not regret any of it," Powell wrote.
Friends and family members of Susan have strongly refuted Powell's claims that Susan was also attracted to him. They note she moved to Utah to get away from her father-in-law.
Susan Powell disappeared from her West Valley City home in December of 2009. There is a peculiar lack of journal entries between October of 2009 and April 2010. When the writing resumed in May, Powell wrote about his theories that his daughter-in-law ran off with another man, including missing Utahn Steven Koecher — a theory discounted by police.
"I assume she is following the media reports wherever she may be," Powell wrote of Susan.
Even after she disappeared, Powell continued to write about fantasies involving her.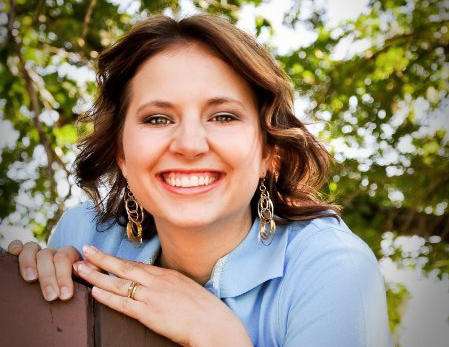 "I would be devastated were I to find out Susan was dead from any cause," he writes in one of the final entries. "I am still so in love with her I can barely function."
There is also a lack of journal entries between October 2010 and January 2011. The final entry that was released appears to be from Jan. 15, 2011, when Powell talked about a dream he had playing a piano to co-workers on a bus.
During pretrial motions after Powell was arrested and before he was convicted, attorneys for the young neighbor girls he photographed tried to have portions of his diaries admitted as evidence.
Prosecutors wanted to show the jury the depth of Steven Powell's voyeuristic habits and how obsessed he was with pornography.
Eventually, the judge ruled that any passage related to Susan Powell could not be admitted during the trial. The only passage that the judge allowed was one in which Steven Powell wrote about how he "likes taking video shots of pretty girls in shorts and skirts, beautiful women of every age."
What released court and police documents say
After Josh Powell killed his two sons in February, sheriff's investigators went to interview Steven Powell in jail.
"Steven said he did not want to talk with us about Josh and told us that he blamed the sheriff's office, West Valley City police and CPS for what happened," according to police reports released Wednesday. Another report noted that Powell told detectives they were employed by a "'hostile agency' who was at fault for his son's and grandsons' deaths."
Susan Powell's family believes that because of the strong attraction Steven Powell had for her, he likely knows what happened to her.
Related:
Susan Powell is presumed dead. Her husband is suspected of her death but he was never arrested or charged.
Josh Powell murdered his sons four days after a court hearing in Washington in which a judge decided not to immediately return his sons to him. He was ordered to undergo a psychosexual evaluation after West Valley police made the court aware that images of cartoon pornography depicting incest had been found on one of Josh Powell's laptops.
In the newly released documents, Pierce County investigators noted that Steven Powell did not have phone contact with Josh Powell during those four days between that court hearing and the murders.
In the nearly 400 pages of police reports released Wednesday, investigators noted the bank transactions that Josh Powell made prior to the killings, how his friends and family did not notice any signs of anger or depression, and the donations he made to Goodwill Industries, including children's toys and books. Some of those books were LDS themed, such as "Inside the Strength of the Lord, the Life and Teachings of James E. Faust." That book was apparently given as a gift and the words "To Susan and Josh" were written on the inside sleeve.
The reports also document the day when Charlie and Braden were taken out of Steven and Josh Powell's Puyallup home and placed into state protective custody. In one report, police wrote that Josh Powell was "never upset" when the state took the boys and never hugged them or said goodbye.
Wednesday was the second day that police reports regarding either the Susan Powell or Steven Powell investigations were released.
Tuesday, the 3rd District Court in Salt Lake City released hundreds of redacted West Valley police reports and search warrantsrelated to their investigation into Susan Powell disappearance. The documents show that investigators began treating her case as a possible abduction and murder within days after she was reported missing, and they focused on Josh Powell.
Due to the disturbing and graphic content of Steven Powell's journals, KSL refrained from posting the documents.
Contributing: Jennifer Stagg
×
Photos
Related stories
Most recent Utah stories