Estimated read time: 11-12 minutes
This archived news story is available only for your personal, non-commercial use. Information in the story may be outdated or superseded by additional information. Reading or replaying the story in its archived form does not constitute a republication of the story.
WEST VALLEY CITY — West Valley police focused in on Josh Powell's odd behavior almost immediately following the disappearance of his wife, Susan Powell, in 2009.
Powell's evasive nature with investigators combined with statements made by Charlie Powell, Josh's son, and forensic evidence collected inside the Powell home prompted an official criminal investigation into Susan Powell's disappearance within two days of her being reported missing.
In just under a week, detectives were referring in search warrants to their case as an investigation into "unlawful detention, kidnapping and/or homicide."
Tuesday, 3rd District Judge Judith Atherton released 84 documents — including numerous search warrants — filed in court by West Valley police over the past two years. All the documents had been sealed at the request of police and prosecutors. The court papers give insight into the West Valley City Police Department's investigation when Susan Powell was reported missing on Dec. 7, 2009.
Many pages of the documents are heavily redacted, including all of the returns on the search warrants that indicate what items were seized. Of the 853 total pages in the documents, 615 pages — or 72 percent — contain redactions. Some pages have minor redactions such as email addresses or fax numbers, some have major redactions and some of the pages released are completely blacked out.
The majority of documents that were not redacted contain information that has already been released. Much of that information was previously released in search warrants unsealed in March in Tacoma, Wash.
The documents may provide more fuel for critics who have wondered why police and prosecutors in Utah never arrested Josh Powell nor labeled him as a suspect in his wife's disappearance, despite circumstantial evidence against him. Prosecutors and police in Washington have said they believe enough evidence had been gathered.
"When you put all that together, I don't know how they couldn't arrest him," Cox said Tuesday after reviewing the newly released documents. "From this, it's clear to me they had plenty to arrest him."
What the West Valley documents show
From the earliest stages of their investigation, West Valley police focused on "blood stain patterns" found on the sofa, carpet and floor of the Powell's West Valley home. In a search warrant affidavit from Dec. 14, 2009, detectives believed "that someone was injured and lost blood while on the sofa inside the residence." Forensics testing later confirmed the blood was Susan Powell's.
Detectives also noted in court documents: "There was nothing missing from the residence, there was no signs of forced entry and it didn't appear there was a robbery, home invasion, burglary or signs of a struggle."
Also compelling for police were the statements of Josh and Susan Powell's son Charlie Powell, who was 4 at the time. He told detectives that "his mother had gone with them camping on Sunday and that for some reason she stayed at the campsite and did not return home with them," according to a search warrant affidavit filed the day after Susan Powell was reported missing.
In a Dec. 13, 2009, affidavit, police quoted Charlie as similarly saying that his mother "had gone with them but decided to stay there."
Susan Powell was last seen by another person alive at 5 p.m. on Dec. 6, 2009, when a neighbor left their home after eating a pancake dinner with the family. The friend said Susan Powell got tired after eating the meal that her husband had prepared. Josh Powell claims he took his sons sledding at 5:30 p.m., then arrived back home at 8 p.m. At 11:45 p.m., several neighbors reported hearing the car alarm to the Powells' vehicle, according to court records.
According to statements made by Josh Powell, he left between midnight and 12:30 a.m. that night to take his sons — who were 2 and 4 years old at the time — camping in Tooele County, about a two-hour drive from his house. It means he wouldn't have arrived until about 2:30 a.m. Temperatures were below freezing and a snowstorm was in the forecast. He told police he wanted to try out his new generator.
Susan was reported missing the next morning when she failed to show up for work and her sons were not dropped off at daycare.
The next cellphone contact anyone had with Josh Powell was about 3 p.m. on Monday, Dec. 7, 2009.
In the latest affidavits signed on Feb. 3, 2012 — two days before Josh Powell murdered his two young sons and killed himself after setting fire to his rental Graham, Wash. — West Valley police touched on much of the evidence collected in the case. That evidence included Susan Powell's blood found in her home, the note Susan Powell left in a safety deposit box for authorities to find, and a paper trail documenting Josh Powell's handling of his family's multiple insurance policies.
In his initial search warrant, West Valley police detective David Greco noted that Josh Powell "did not know where his wife was and did not appear to be concerned about her welfare" when he first talked to him.
When Susan Powell's cellphone was spotted in the vehicle Josh Powell was driving the day he returned home, the detective noted: "Mr. Powell appeared nervous and could not account for the phone being in the vehicle."
Investigators also learned quickly from co-workers the Josh and Susan Powell had been having marital problems. Three different co-workers told police that Susan had told them "that if anything were to happen to her, that they were to give police a file that she had hidden from her husband."
---
Three different co-workers told police that Susan had told them "that if anything were to happen to her, that they were to give police a file that she had hidden from her husband."
---
Detectives would later find a folded letter, stapled around the edges, addressed to Susan Powell's family and friends with the title, "Last Will and Testament for Susan Powell," dated June 28, 2008. The note was found in a safety deposit box. The key for that box was found by police in Powell's purse.
Co-workers also told investigators they "heard comments from Joshua Powell about how to kill someone, dispose of the body and not get caught," according to a warrant.
In a later warrant filed in 2010, police documented that Josh Powell had told co-workers at a company Christmas party, "that in order to get away with murder, he would hide a body in a mineshaft in the west desert of Utah. He believed he could hide this from law enforcement as they would never search an unstable mine."
Search warrants were served on the Powell home and family vehicle on Dec. 8, 2009.
On Dec. 9, 2009, then-Salt Lake County District Attorney Lohra Miller authorized a criminal investigation into the disappearance of Susan Powell, which was approved by Atherton.
After a search warrant was first served on Josh Powell's vehicle, he went to the Salt Lake City International Airport to rent a Ford Focus which he put 807 miles on before returning, according to court documents.
On Dec. 13, 2009, a heavily redacted warrant states that police went back to the Powell house to get a gas can, generator and blanket that Josh Powell allegedly had with him when he took his two young songs camping.
Detectives pressed Powell about his decision to take his two young sons camping at that hour, court documents show.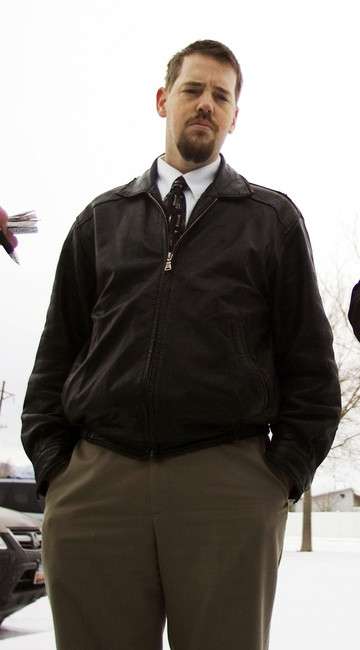 Josh Powell also told detectives he was confused and mistakenly believed it was Sunday instead of Monday when he went camping, and didn't bother contacting work because he assumed he would be fired.
On Dec. 14, 2009, Josh Powell contacted Charlie and Braden's daycare provider and indicated that "the children would not be coming back and she probably will not ever see them again," according to court documents. The next day, Powell cancelled all of his wife's chiropractor appointments. Two days later, he drained his wife's IRA account.
On Dec. 15, 2009, detectives served search warrants "for documents indicating abuse" including any journals they could find. They also looked for anything that indicated travel, such as "family vacations taken in the western desert of Utah."
On Dec. 16, 2009, a search warrant was served on Josh Powell's laptop which had already been seized by investigators and was sitting in evidence.
By Dec. 31, 2009, West Valley police were seeking the Powells' bank records and insurance policies. On June 28, 2009, a few months before Susan Powell went missing, Josh Powell took out a New York Life Insurance policy on his wife worth an estimated $1 million and $250,000 each for his two sons, Charlie and Braden.
By April of 2010, West Valley detectives were documenting the odd and very strong obsession Susan Powell's father-in-law, Steven Powell, had with her — writing, among other things, that Steven Powell "had offered to accept the Joshua and Susan Powell family into his home, and Susan would become a type of additional wife, with their family, to be cared for by him."
It wasn't until more than a year later, however, in September of 2011, that Steven Powell was arrested for multiple counts of voyeurism. He was convicted of surreptitiously taking photographs of young neighbor girls in their bathroom earlier this year.
Police apparently also questioned Steven Powell about what he knew about his daughter-in-law's disappearance, noting that Powell told police "he did not assist or orchestrate any activity with his son, Joshua Powell, related to the disappearance for Susan Marie Powell."
Why the documents were released
The release of court documents Tuesday was part of an ongoing legal battle between Utah media and West Valley police and Salt Lake County District Attorney's Office. Despite documents being released in recent months by the Pierce County, Wash., Sheriff's Office and the Washington Department of Health Services, West Valley police had been reluctant to release any court filings concerning their investigation, keeping their documents sealed despite continued efforts by the parents of Susan Powell and their attorney to have them released.
West Valley Police Sgt. Mike Powell said Tuesday his department did not oppose the release of search warrants, as long as it wasn't a "haphazard" release and done at the appropriate time.
---
It is a part of the process, information does get released. We're not opposed when it's an appropriate time and place.
–Sgt. Mike Powell, West Valley Police
---
"We don't have anything against police documents being released," he said. "It is a part of the process, information does get released. We're not opposed when it's an appropriate time and place."
Powell also noted that his department still has an "active investigation" into Susan Powell's disappearance. That's why certain information was redacted, he said.
"(The information is) pertinent to a current and ongoing investigation. It contains information that now is not an appropriate time or place for it to be released. Anything that may create a conflict or interfere in that investigation is something we're not willing to do."
Asked what's left in the investigation to do, the sergeant noted that Susan Powell is still missing.
"That's a big piece of the puzzle that's not resolved," said Mike Powell, who is not related to Susan Powell.
Cox family attorney not satisfied with document release
Attorney Anne Bremner, who represents Susan Powell's parents, Chuck and Judy Cox, said the release of documents Tuesday was a good start, but still not enough.
---
We want it all. Until we have it all, we won't quit our efforts.
–Anne Bremner, Cox family attorney
---
"We want it all," she said. "Until we have it all, we won't quit our efforts."
West Valley had originally rejected Bremner's request for the city's police records regarding the Powell investigation. She appealed and was rejected again, and subsequently filed another appeal.
Bremner is now scheduled to appear before the West Valley City Council on Aug. 21 to argue in person why she and the Cox family believe the rest of the court papers that were redacted should also be released.
Chuck Cox said he believes arresting Josh Powell was the best chance police had to get him to come clean about what happened to his wife.
"I really felt the only way he was going to say anything, to reveal anything, was once he was under arrest and facing the consequences of whatever he did to my daughter," he said. "I thought it was a mistake to let him go, and let him go, and let him go, thinking his conscience was going to bother him sometime."
Cox also said he believes arresting his son-in-law in the weeks following Susan's disappearance would have saved the lives of his grandsons.
"If they had arrested him, we would have the children much earlier — within the first week or two weeks," he said. "There were so many things they knew. To us, they should have arrested him. Certainly, if he had been in jail, he wouldn't have been able to kill our grandchildren."
With each search warrant affidavit filed, West Valley police added more details about their case. The most recent search warrants contain the most redactions.
Also Tuesday, Bremner and the recently appointed litigation guardian ad litem for Susan Powell, William Dussault, put the Washington Department of Social and Health Services on notice that they intend to file a $20 million civil lawsuit against them.
Bremner said there were plenty of red flags DSHS should have noted and they should not, as an organization, try to reunite children with their parents at any cost. The suit, she said, would claim acts of negligence on the part of DSHS in the deaths of Charlie and Braden Powell.
Washington state now has 60 days to respond.
Contributing: Andrew Wittenberg
×
Photos
Related stories
Most recent Utah stories