Estimated read time: 3-4 minutes
This archived news story is available only for your personal, non-commercial use. Information in the story may be outdated or superseded by additional information. Reading or replaying the story in its archived form does not constitute a republication of the story.
TACOMA, Wash. — Despite being sentenced to 30 months in prison for voyeurism, Steven Powell will be released less than a year from the day the sentence was handed down, officials said Friday.
Powell, 62, is scheduled to be released from custody May 23, 2013 — 338 days from the time the sentence went into effect on June 19, Washington Department of Corrections spokeswoman Selena Davis said. Powell was sentenced to 30 months in prison for 12 counts of voyeurism by Pierce County Superior Court Judge Ronald Culpepper June 15.
At that hearing, Culpepper said the fact that Powell filmed his young neighbors while they were in the bathroom of their own home warranted an exceptional sentence. But with credit for the 271 days Powell spent in jail, coupled with other reductions, the sentence won't go beyond a year.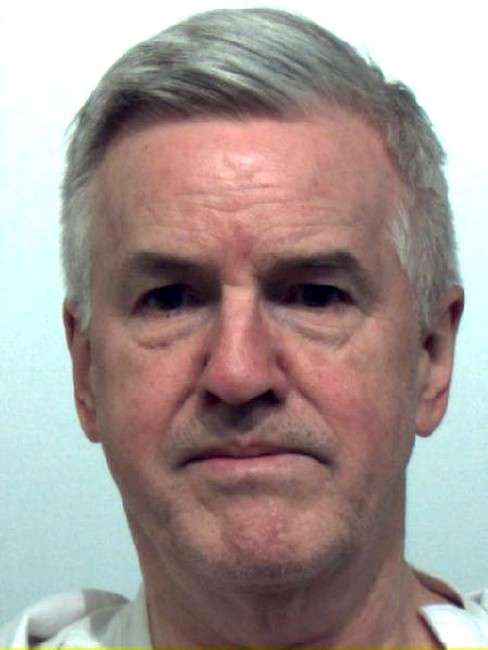 Davis said the original sentence amounted to 913 days. With a reduction of 135 days for good behavior in jail, another reduction of 169 days because Powell's offense was non-violent and the credit for the time served, the sentence is actually 338 days.
Davis said Powell is currently being housed at the corrections center in Shelton, Wash., in the Intensive Management Unit. All offenders spend the first four to eight weeks of their sentence at the facility to allow for an evaluation of their needs and custody level, Davis said, but Powell was placed in the Intensive Management Unit "for his own protection."
Powell may also be placed in a facility outside of Washington because he was once an employee of the Washington Department of Corrections.
"In some cases, former DOC staff members are sent to out-of-state prisons for their own protection, though it's too soon for us to know where Powell will serve the rest of his prison sentence," Davis said.
Powell's arrest and trial was instigated by the ongoing investigation into the disappearance of his daughter-in- law, West Valley woman Susan Cox Powell. Police, who were investigating her husband Josh Powell, Steven Powell's son, served a search warrant on the Puyallup, Wash., home they shared and seized thousands of photographs of women and girls.
Among them were numerous pictures of two young girls who had been Steven Powell's neighbors. He videotaped and photographed them from his house — just 40 to 50 feet away — by looking into their bathroom through an open door. Most of the photos showed the girls, then 8 and 10 years old, in the nude. They are now 13 and 15.
The girls testified at Powell's trial and said they never gave anyone permission to take pictures of them. He was convicted by a jury of 14 counts of voyeurism in May, but Culpepper vacated two of the counts at sentencing. The victims' mother and prosecutors both wanted a 10-year sentence for the 12 counts.
---
...the sentence that was given at 2 ½ years was disappointing, but it's far more disappointing that it's going to be, in reality, under a year.
–Anne Bremner, Victims' attorney
---
"Obviously, the family was disappointed in his not receiving the 10 years that was urged by the prosecutor and ... the sentence that was given at 2 ½ years was disappointing, but it's far more disappointing that it's going to be, in reality, under a year," said Anne Bremner, an attorney for the victims and for Susan Powell's family.
"(Considering) the things that he did and how much he violated (them), it's just unacceptable," she said.
Bremner said the family will pursue the lawsuit they've filed against Powell. She also continues to work with Susan Powell's parents, Chuck and Judy Cox.
"I just want this case to have something good come out of it at some point," she said. "Just when you think things can't get worse, it does.
"The hits just keep coming."
Email:emorgan@ksl.com
×
Photos
Related stories
Most recent Utah stories