Estimated read time: 2-3 minutes
This archived news story is available only for your personal, non-commercial use. Information in the story may be outdated or superseded by additional information. Reading or replaying the story in its archived form does not constitute a republication of the story.
SALT LAKE CITY -- Reporter Serene Branson said she was instantly terrified and confused when the words she wanted to say would not come out during a post-Grammys TV report.
Doctors are now saying what she experienced was a "complex migraine."
A Salt Lake woman said she had a similar thing happen to her when she was in college. "I couldn't make out the words and then I had trouble verbalizing to my college roommate," explained Sonia Salari.
They were studying together, and her roommate feared a stroke. Salari could tell her brain was not working right. "Later on, I developed a headache that was very severe," she said. It turned out it was a migraine.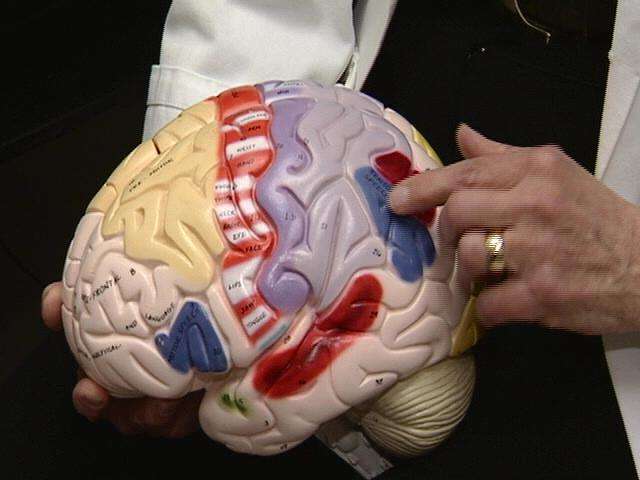 One in five women and one in 10 men get migraines, according to University of Utah neurologist Kathleen Digre. Among them, one in five experience flashes of light, zigzag patterns or the garbled speech before an attack.
"This is not common, but it's not rare," she said Friday.
People with underlying migraines are predisposed to that kind of attack. "My patients that have had this sort of speech involvement with their migraine often had it when they were younger, and as they get older, maybe the headache isn't as severe," Digre explained.
She said that kind of attack ends and is followed by a headache. That's just what happened to Salari. She said she still gets migraines, but does not let them interfere with her life.
"It doesn't happen to me much anymore, especially with that kind of severity," Salari said.
Many things can trigger migraines: hormonal changes in women, certain foods like chocolate, alcohol and salty foods; lights; stress; and even missing sleep or getting too much sleep.
The neurologist said complex migraines are treatable, but you have to get the right diagnosis.
Digre and Salari both encourage anyone who experiences that kind of slurred speech to seek medical attention right away.
If a person has speech problem that won't go away and they are not getting a headache, Digre said don't sit at home, get to the emergency room because it can be a warning sign of a stroke.
E-mail: jboal@ksl.com
×
Related stories
Most recent Utah stories