Estimated read time: 1-2 minutes
This archived news story is available only for your personal, non-commercial use. Information in the story may be outdated or superseded by additional information. Reading or replaying the story in its archived form does not constitute a republication of the story.
John Daley ReportingA jury has decided the fate tonight of three men accused of hate crimes. That verdict is guilty on all charges for all three men. Accused of federal hate crimes are Shaun Walker, former leader of the National Alliance, and two members, Travis Massey and Eric Egbert.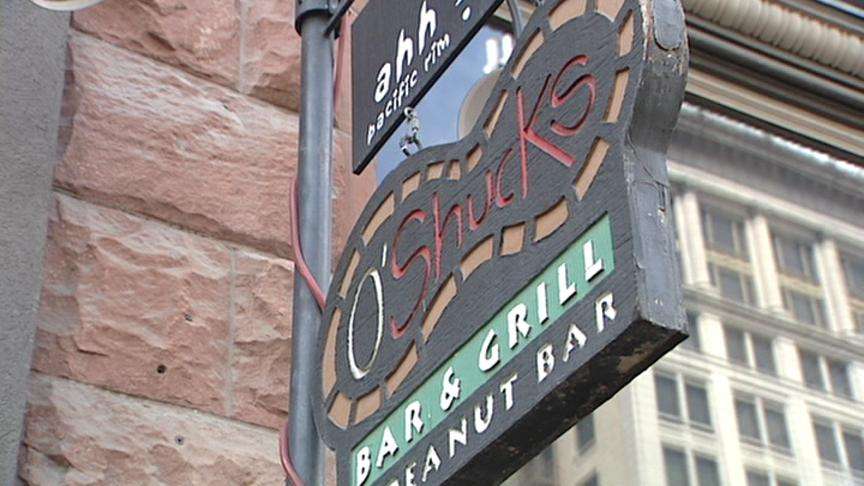 Jurors heard testimony that a group of men, which prosecutors say included the defendants, provoked the confrontation in which a Hispanic bartender was pulled outside the bar O 'Shucks on New Year's Eve 2002 and beaten up.
One of the men, Massey, is accused of a similar incident involving a Native American victim in March of 2003.
Prosecutors say both were racially motivated attacks aimed at intimidating nonwhites in Salt Lake City.
But defense attorneys said another National Alliance member, Keith Cotter, who testified against the defendants, was the chief instigator. They say he's "a coward, a liar and a felon with no credibility" and that no witnesses positively identified the defendants.
"His reason to lie obviously is to shorten his sentence, and what he did is he's shifting the blame by the way he described what happened," said defense attorney Fred Metos. "The government simply didn't have evidence to prove their case. The witness who was able to fill in the facts of the case just wasn't believable."
Defense attorney Rob Ljungber said, "It was a vicious beating of bartender Jimmy Ballesteros by Keith Cotter and two people who weren't identified."
There was a heavy police presence out there tonight, but no trouble reported.
Each man faces up to 20 years in prison. Sentencing is in July.
×
Related links
Most recent Utah stories