Estimated read time: 3-4 minutes
This archived news story is available only for your personal, non-commercial use. Information in the story may be outdated or superseded by additional information. Reading or replaying the story in its archived form does not constitute a republication of the story.
SALT LAKE CITY -- The death of 4-year-old Ethan Stacy could bring about new legislation designed to prevent tragedies like his. That's exactly what came about after a similar tragedy in 2006.
Ethan's murder brings back memories of another horrific crime against a child.
The Shelby Andrews case
In 2006, 10-year-old Shelby Andrews was tortured and abused by her father and stepmother. Ryan and Angela Andrews are now serving 15 years to life in prison for her murder.
At the time, prosecutors could not seek the death penalty against the couple because they didn't think they could prove intent to kill.
"According to the prosecutors, the gray area was to go on a capital homicide case and get the death penalty, the intent had to be murder, not the result," said Rep. Paul Ray, R-Clinton.
Davis County prosecutors say although the Andrews did not receive a death sentence, they will likely stay in prison for the rest of their lives. Their first parole hearings are not scheduled until 2041.
Shelby's Law
Shelby lived in Ray's district. He wanted to make sure her death was not in vain.
---
Any time that anyone, especially a parent, can kill a child, to me that person doesn't deserve to be in society and we need to remove them from society permanently.
–Rep. Paul Ray
---
Ray wrote a bill that makes child abuse deaths involving reckless indifference a capital offense. Shelby's Law passed in 2007. Ethan's case could be the first one prosecuted under that law.
"Any time that anyone, especially a parent, can kill a child, to me that person doesn't deserve to be in society and we need to remove them from society permanently. Quite honestly, I don't think it's up to the taxpayers to pay $32,000 a year in all their medical costs to take care of these people," Ray said.
Ray says he plans to propose more legislation so cases like Shelby's and Ethan's don't happen again. He wants a so-called "rocket docket," which speeds up the time between a death sentence and execution.
Ray also plans to look at how custody cases are handled. "I chair a national task force on public safety, and we're going to draft legislation that each state can take a look at and see if they can do something to prevent these types of murder too," he said.
Friends and family call for 'Ethan's Law'
Meanwhile, Ethan's death may lead to a new law regarding parental custody.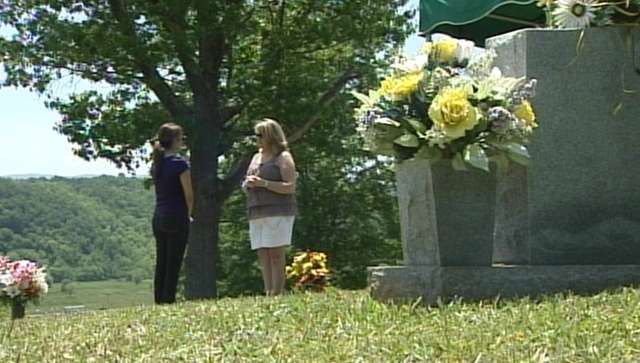 Friends of Ethan's family who live in Virginia have started contacting congressional leaders to create "Ethan's Law." Tammy Childress, for one, is trying to gain support the legislation.
"If we wait, they'll forget; because that's what we do. We go on with life and people forget, and I don't want anyone to forget," she said.
Being from the same town of Richlands, Va., Childress knows Joe Stacy and his son well. The legislation she is pushing would set stricter guidelines to ensure a non-custodial parent takes proper care of their child during visitation.
In early May a court order required Joe Stacy to allow Ethan to visit his mother, Stephanie Sloop, in Layton. In those few days, police and prosecutes say Stephanie and her husband, Nathan Sloop, abused Ethan, killed him and tried to cover it up.
Ethan's Law would require background checks for anyone living where the child would be staying -- in this case, Nathan Sloop. Supervised visitation would also be a key point in the law.
"When something like this happens, when there is a non-custodial parent who is wanting visitation or something of that nature ... there are things they have to do to earn that right," Childress says.
No formal charges have been filed yet against Nathan and Stephanie Sloop. Prosecutors are still waiting for the medical examiner to determine Ethan's cause of death before making any decisions.
Childress also provided the beautiful final resting place for Ethan. She gave her own burial plot to him, which is right next to her father's grave and at the highest point of the cemetery.
-----
Story compiled with contributions from Sandra Yi, Nicole Gonzales and Andrew Adams.
×
Related stories
Most recent Utah stories