Estimated read time: 1-2 minutes
This archived news story is available only for your personal, non-commercial use. Information in the story may be outdated or superseded by additional information. Reading or replaying the story in its archived form does not constitute a republication of the story.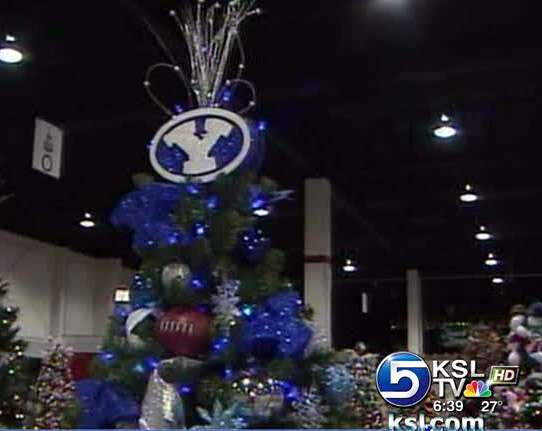 SANDY -- The 39th annual Festival of Trees opens to the public Wednesday morning at the South Towne Expo Center in Sandy.
Many of the trees are decorated in honor of people who are making a difference, including a 14-year-old boy with spina bifida.
Ammon Clark, of Utah County, has inspired many people with his positive outlook on life. For that, we gave him a KSL High 5.
The tree honoring him was put together by the young women in his ward of The Church of Jesus Christ of Latter-day Saints.
---
He finds a way to find happiness, however he can find it.
–- Chris, Ammon's mom
---
His mother, Chris, says Ammon has had about 34 surgical procedures over his lifetime. The last two years have been very difficult for him.
"We put two rods in his back that led to several problems," she explains. "He was very cheerful through most of it until the last one. His spirits were kind of low, so the young women in the ward decided to cheer him up and started this project."
"Ammon is always cheerful," Chris continues. "Even when he's really, really sick he's very cheerful. He loves people and loves to be around them, and I think his spirit is infectious."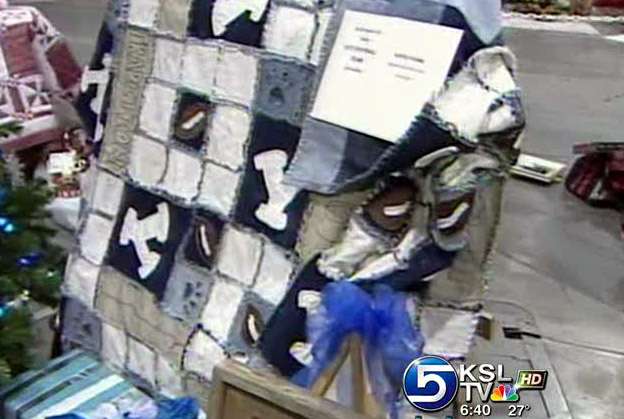 In the High 5 nomination, someone told us Ammon always finds the silver lining in everything and can always cheer someone up who is really down.
Ammon is a big BYU fan. On Sunday, a BYU football player presented him with a quilt. It is part of the display at the Festival of Trees.
If you would like to nominate someone for a High 5, see the link on this page.
×
Related links
Most recent Utah stories