Estimated read time: 3-4 minutes
This archived news story is available only for your personal, non-commercial use. Information in the story may be outdated or superseded by additional information. Reading or replaying the story in its archived form does not constitute a republication of the story.
SALT LAKE CITY -- To many, the topic of health care reform is much more controversial than it needs to be. While there's plenty of debate over the solution, there's seems to be plenty of frustration with the system as it is now.
The three big complaints you hear about revolve around coverage, cost and confusion over all of the mind-numbing paperwork.
Tom Hori is president of Redcon Inc, a Davis County company specializing in geographic information systems. He still provides health coverage to his 15 employees, but that's increasingly difficult as his company's health care costs have shot up 50 percent.
"Speaking for all small businesses, I think we all need some kind relief. I know when we talk about it, we talk about the same thing: 'What are we going to do to bring those premiums down?'" Hori said.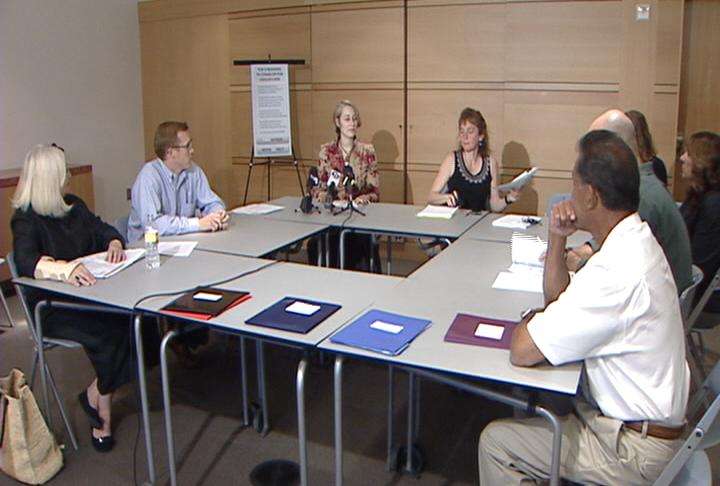 That sentiment was echoed by a cross section of people--from a pediatrician to a senior citizen--at a round table discussion hosted by the Utah Health Policy Project Tuesday.

Environmental consultant Ben Gaddis and his family get coverage through his employer and can still afford the premium, but it's going up all the time--as is the level of stress.

"It very much puts the onus on the consumer to sift through this morass of information that is just so hard to tease apart," Gaddis said.

The larger debate played out on Utah's Capitol Hill last month, including fears of too much government meddling.

"I look at the Post Office and how they're run, and now I'm going to turn the entire health system over to the government? And I get chills down my back," Sen. Chris Buttars, R-West Jordan, said in August.

**Did you know…?**

• 11.9% of Utahns are uninsured • 47% of Utah's uninsured have a full-time job • Over 30% of uninsured Utahns work for companies that don't offer any coverage • 26.8% of Utahns will spend more than 10% of their pre-tax income on health care in 2009. Of those, more than 87% will be insured. • 7.2% of Utahns will spend more than 25% of their pre-tax income on health care. Of those, 82% have insurance. • In the past decade, Utah families' share of premium costs increased by 73%; Individuals' share increased by nearly 100% • Over the same period, the median income in Utah only increased by 10% [- *Utah Health Policy Project*](http://www.healthpolicyproject.org/Publications.html)

But advocates for reform say there's agreement in about 80 percent of the proposed legislation. "There's just a couple of hot-button issues that have kind of taken over. But in terms of the meat of the bill, there's so much consensus when you look at insurers, to providers, to hospitals, to consumers," said Jessica Kendrick, community engagement director for the Utah Health Policy Project.

Hori says he's just looking for a solution.

"I think it's too political at the present time," he said.

A recent analysis of census data by the group Families USA finds one in four Utah families will spend more than 10 percent of their income on health care costs this year. Of those, the vast majority have health insurance

E-mail: jdaley@ksl.com

×
Related links
Related stories
Most recent Utah stories