Estimated read time: 1-2 minutes
This archived news story is available only for your personal, non-commercial use. Information in the story may be outdated or superseded by additional information. Reading or replaying the story in its archived form does not constitute a republication of the story.
SALT LAKE CITY -- Three people charged with murdering a teenager last February at a West Valley golf course had their trial dates set.
Jeremiah Williamson, 26, Shardise Malaga, 19, and Spencer Cater, 19, all pleaded not guilty to the death of teenager JoJo Brandstatt. Their trials were then set for eight days starting Feb. 2, 2010.
Prosecutors are also waiting to see if a 14-year-old suspect will be certified as an adult. If he is tried as an adult, the state wants to the four tried together.
Brandstatt's mother, Elka Fernandez, was at Monday's hearing and chocked back tears in the audience when the three entered the courtroom in chains and shackles.
"It really is a long process for me," said Fernandez. "Their trial is actually on the year anniversary of them killing my son.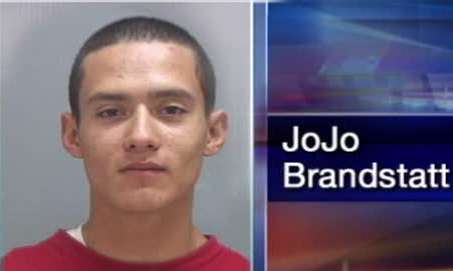 Prosecutors say on Feb. 5, the suspects lured the victim's friend, Gregory Brown, to commit robberies. Brown called his friend JoJo Brandstatt to help with those robberies.
They drove to a house they planned to rob. The suspects got scared and became suspicious of Brandstatt, who they say, was in a rival gang.
According to prosecutors, the suspects drove Brandstatt to the West Ridge Golf Course. Cater gave the 14-year-old a gun, and then the teen shot Brandstatt 3 times, killing him.
"I want them all to be convicted of murdering and kidnapping my son and serve the maximum sentence," Fernandez said.
E-mail: rjeppesen@ksl.com
×
Photos
Related links
Most recent Utah stories