Estimated read time: 2-3 minutes
This archived news story is available only for your personal, non-commercial use. Information in the story may be outdated or superseded by additional information. Reading or replaying the story in its archived form does not constitute a republication of the story.
SANDY -- The Metro Gang Unit has named a new Public Enemy No. 1. Their suspect has over a million dollars worth in warrants, ranging from aggravated assault to vehicle theft. Detectives are hoping the public can help find him.
The Metro Gang Unit says Jonathan Robert Anderson is an associate of a violent Salt Lake street gang and he's only 19. He has a long criminal history, including an aggravated robbery at a Maverick Gas station in Sandy at 9000 South and 400 West.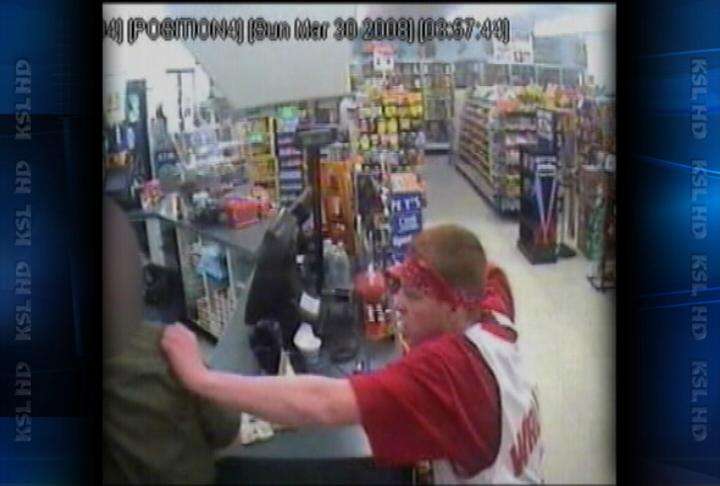 After a dangerous robbery was caught on camera in March of 2008, Sandy police Sgt. Victor Quezada said, "We've got to put these guys away. They will keep doing this until they get caught or hurt somebody."
Since then, Anderson has served time, but got out four months ago and committed another crime.
Deputy U.S. Marshal Rick Simonelli said, "He's a suspect in another aggravated assault with a carjacking. There's four individuals involved; three of them are in custody so far."
The gang unit says he's wanted on two $500,000 warrants and a separate $20,000 warrant. Anderson is worth over a million to law enforcement.
Officers say his probation warrant stems from this incident back in 2008. Anderson and another man, wearing red bandanas, walked into a Sandy Maverik and asked the clerk for cigarettes.
Quezada explained, "As the clerk goes around the corner to retrieve the cigarettes, he says, "Give me the money.'"
Then Anderson pulled out a knife and lunged at the clerk. The two struggled, but the clerk was able to break away and run out the store safely. The two men got away with a case of beer and a year in jail.
Now Anderson, who is 5 feet 11 inches tall and weighs 150 pounds, is Public Enemy No 1.
Simonelli said, "He's tied to the gang network. We have sources that said he's been associating with other gang members right now, while he's trying to conceal his identity, while he's on the run."
Detectives say Anderson has his last name tattooed on his neck and the word, "Glendale" on his left arm. They say he's from Midvale but hasn't come around his home recently. If you have any information that would assist in the arrest of Anderson, call the Metro Gang Unit at 801-743-5864 during business hours, or dispatch at 801-743-7000.
E-mail: ngonzales@ksl.com
×
Most recent Utah stories