Estimated read time: 1-2 minutes
This archived news story is available only for your personal, non-commercial use. Information in the story may be outdated or superseded by additional information. Reading or replaying the story in its archived form does not constitute a republication of the story.
LEHI -- Monday was the start of the 103rd Utah Women's State Amateur golf tournament at Thanksgiving Point. The leader after the first 18 holes is 14-year-old Sirene Blair, who shot a 2 under. However, Blair's not the only youngster turning heads this week.
Naomi Soifua stepped up to the putt on hole No. 6 and saved her par; a nice showing for her first Utah State Am.
"The first round was OK; didn't do my best, but yeah," Naomi said.
The amazing thing about Naomi isn't the fact this is her first-ever State Am tournament, it's that she's only 10 years old and just finished the fourth grade.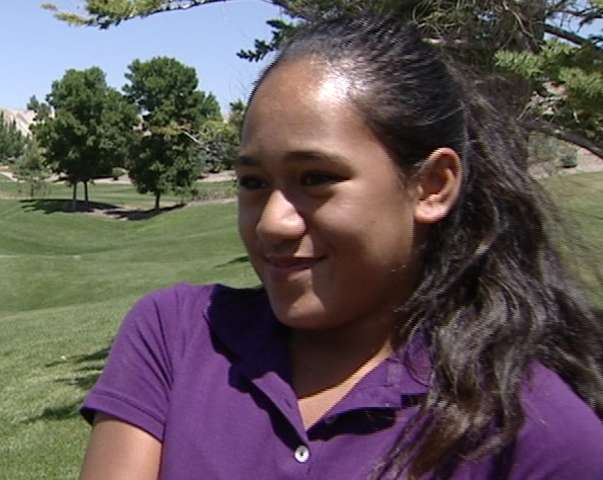 In the second grade Naomi would follow her father around the golf course, and after begging to hit a few herself, he gave in and was blown away.
"Finally, we saw her at the driving range and her shoulder turn went all the way to her back, and it was: 'Wow! Maybe we do have something special here,'" her father, Mafu Soifua, said.
He admits that Naomi has even beaten him on the course a few times.
Naomi shot an 85 today; her first round of 18 came at age 9, when she shot a 72 at Glendale. She says she hasn't found a 10- or 11-year-old boy who can beat her, but says some 12-year-olds can.
It helps that Naomi will sometimes shoot 300 golf balls a day, six days a week. Her future plans?
"I want to go to BYU and be a pro golfer," Naomi said.
It looks like this 10 year old is well on her way.
E-mail: kaiken@ksl.com
×
Most recent Utah stories