Estimated read time: Less than a minute
This archived news story is available only for your personal, non-commercial use. Information in the story may be outdated or superseded by additional information. Reading or replaying the story in its archived form does not constitute a republication of the story.
By Amanda ButterfieldSALT LAKE CITY -- All the evidence suggests we will be seeing a lot of mosquitoes this summer, and the Utah Health Department is recommending a product that kills mosquito larva, safely and effectively in standing water. It's called Mosquito Dunks.
Lee Pettit of Western Garden Center, at 550 S. 600 East, said, "You put this in the pond or water, and as it dissolves, it kicks out a bacteria, and that bacteria is a larvacide."
Pettit said it's best to use them in "early spring, especially when we've had a warm, warm spring." He also said the product can be used in a pond with fish.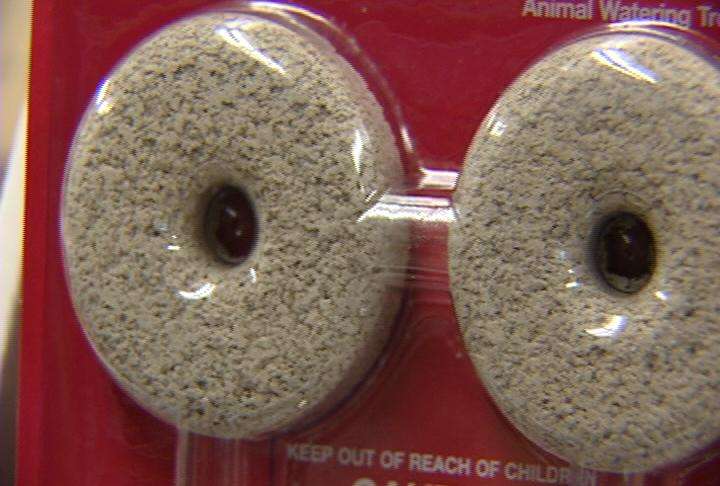 On the back of the product you'll also find how much to use depending on the size of your pond, or how to use it indoors if your house has flooding or drainage problems with standing water. The product should not be used in drinking water.
It costs about $9 for two donuts, less if you by the larger pack.
Pettit says it does work and his customers keep coming back to by it. It's been on the market for several years.
E-mail: abutterfield@ksl.com
×
Most recent Utah stories