Estimated read time: 2-3 minutes
This archived news story is available only for your personal, non-commercial use. Information in the story may be outdated or superseded by additional information. Reading or replaying the story in its archived form does not constitute a republication of the story.
SALT LAKE CITY -- Family members of an 85-year-old woman who was killed in a car accident say they are willing to forgive the other driver, but they also want him to be held accountable.
Yvonne Atwood was going to her husband's gravesite when she was killed. Last November, she was driving north on 500 East when an SUV going east on 600 South ran the light and T-boned her car. "The car spun four and a half times and rested at an apartment complex about 80 feet away. It was a very violent hit," said Atwood's son, Lynn Beecher said.
Preliminary reports showed the driver of the SUV had used marijuana. After an investigation, police arrested Siale Vainuku earlier this month.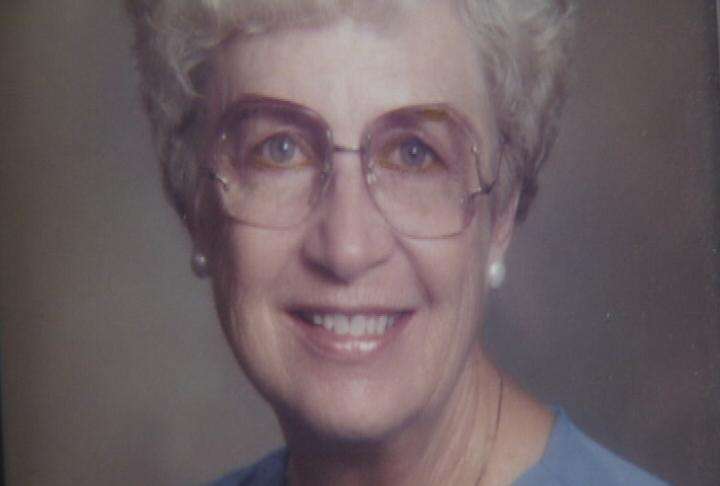 "When the arresting detective came and talked to him and told him he was being charged with having marijuana in his body and causing a fatal crash, his response was, 'So what?'" said prosecutor Kristen Zimmerman,
Prosecutors charged Vainuku with possession or use of a controlled substance, a third-degree felony. Atwood's family is concerned it isn't harsh enough, but prosecutors say they have to act within the law and charge what can be proven in court.
Prosecutors say they understand the title of the possession charge can be misleading, but they say the elements include negligent driving and causing injury or death. They didn't pursue second-degree automobile homicide because there's no evidence to prove Vainuku was impaired at the time of the crash.
"There's no silliness or slurring of speech or indications that his fine-motor coordination messed up," Zimmerman said.
Atwood's family says they don't want to ruin Vainuku's life, but they don't want him to get off easy either. They also don't want him to get a plea deal. "If he will change his life for the better and improve it and understand that his decision affects many people, that's what we hope," Beecher said.
Prosecutors say a plea deal hasn't been offered, but that could change. In court, Vainuku's attorney asked for a bail reduction, saying he has a family to support, but the judge denied that request.
Vainuku's attorney and family declined to talk to KSL.
E-mail: syi@ksl.com
×
Related stories
Most recent Utah stories