Estimated read time: 2-3 minutes
This archived news story is available only for your personal, non-commercial use. Information in the story may be outdated or superseded by additional information. Reading or replaying the story in its archived form does not constitute a republication of the story.
GARFIELD COUNTY -- A plane crash in Garfield County killed two people Friday, including a well-known Utah ranch owner. The two were apparently sightseeing near Calf Creek around 9:00 in the morning when the plane went down.
Federal Aviation Administration officials are now investigating the cause of the accident. Though the investigation is not yet complete, initial reports reveal the plane likely clipped power lines, sending it skidding across the road and off a bridge.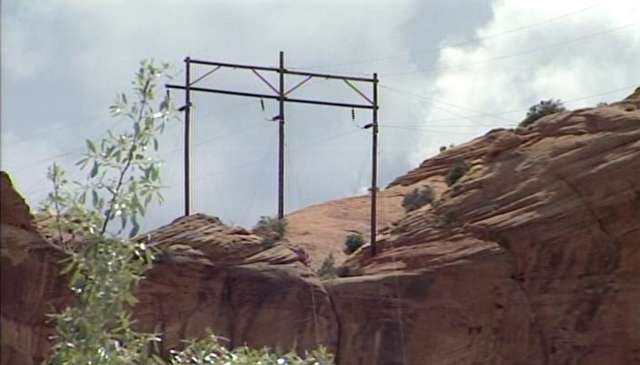 The man controlling the plane, 64-year-old John Austin, was a pilot with 30 years experience. His single-engine, fixed-wing plane was instantly recognizable around the community of Boulder, where he owned the Boulder Creek Canyon Ranch.

Friends say Austin had been flying in and out of there for three decades, but on Friday morning something went wrong, and the flight ended tragically near the Calf Creek Campground, about halfway between Boulder and Escalante.

"Everyone we talked to and explained we'd seen an airplane crash said, 'We saw that plane. We saw it flying over the canyon,'" said Dean Roberts, who witnessed the accident.

Moments before the plane crash, the Garfield County Sheriff's Office received several complaints from nearby residents of a low-flying aircraft, which indicate the plane may have been purposely flying too low before it crashed.

"Just above the impact there are some overhead power lines. We believe the plane struck those lines and that was the cause of the crash," explained. Garfield County sheriff's Deputy Ray Gardner. Investigators believe Austin was flying low possibly to sightsee. He and his 67-year-old passenger, Susan Jordan, died on impact.

Jordan was a family friend visiting from California, where Austin lived part time. According to his Businessweek.com profile, he was a health care executive with a medical degree from the University of California-San Francisco and a master's degree from Harvard.

"[He was a] very accomplished and very talented man, and what I can tell you, at least for the Boulder area, is he loved the ground greatly, loved his ranch," said Boulder Mayor Bill Muse.

Austin is also being praised by friends for his work to protect the land he loved. He'd worked with the Nature Conservancy to guarantee his ranch would never be turned into a housing or business development.

E-mail: sdallof@ksl.com

×
Photos
Most recent Utah stories