Estimated read time: 2-3 minutes
This archived news story is available only for your personal, non-commercial use. Information in the story may be outdated or superseded by additional information. Reading or replaying the story in its archived form does not constitute a republication of the story.
SARDINE CANYON -- The Utah Department of Transportation is keeping its eye on a slope in Sardine Canyon to see if a new kind of re-vegetation experiment by a Utah company pays off.
A wildfire wipes out a hill in back of homes, or highway construction crews leave a scar after cutting through a mountain. But what if everything could start to turn green again in eight to 10 weeks?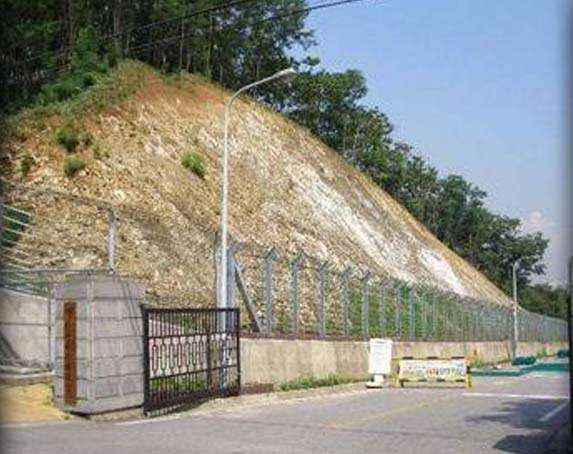 Mark Marine of the Utah-based company Slope Growth Inc. said, "This is like having a potted plant on the side of the mountain. You've actually created a way for the plant to get its moisture, to get its growth, mature its roots."
Marine says his company has been awarded North America patent rights for a green technology developed by soil scientists in South Korea.
Bio-solid materials recycled from treatment plants are processed into a soil laced with organic fertilizers and continuously-germinating seeds. Sprayed over a mesh, the material hardens, holding everything intact while seeds start to grow.
The most dramatic evidence is in Sardine Canyon. A barren rock filled slope was gradually slipping away. But one part is green and growing with drought tolerant native plants.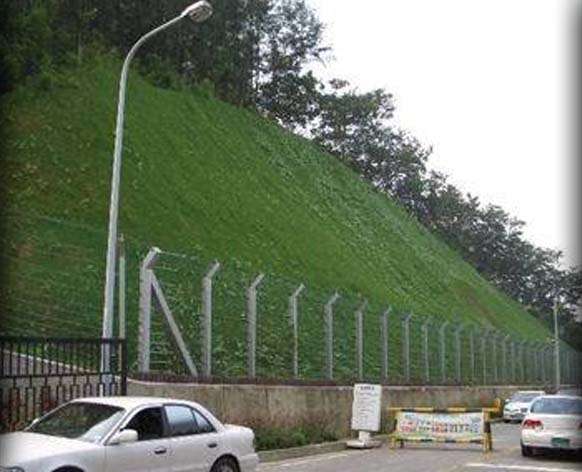 "Right there without any vegetation, you have a soil that will absorb water. It will drink the water and it will hold the water. Now the vegetation occurs and you've got icing on the cake, if you will," Marine said.
UDOT is impressed with the root growth as the pt reaches a two-year anniversary. But the jury is still out while it waits to see what second-and third-stage seeds do.
The technology appears to work well for all kinds of seeds. The mesh is designed to go over any existing slope as it is, no matter what the contour.
The Utah company is currently talking with developers of a shopping complex on a former sand and gravel site in Sandy, and a group working on a project on the Price River.
E-mail: eyeates@ksl.com
×
Most recent Utah stories