Estimated read time: 3-4 minutes
This archived news story is available only for your personal, non-commercial use. Information in the story may be outdated or superseded by additional information. Reading or replaying the story in its archived form does not constitute a republication of the story.
ST. GEORGE -- On May 9, Sand Hollow State Park was the site of the annual St. George Triathlon. It was also the site of a very inspirational story.
The Funk family, along with several of their friends, gathered for the three-sport event to honor their brother as a man who loved his family as well as his country.
Family members trained together for the triathlon and celebrated with a family reunion the day before the big race.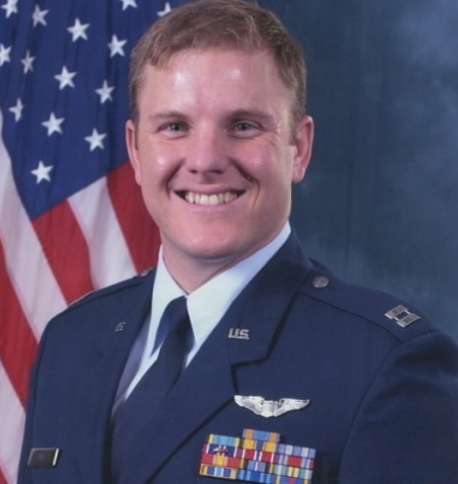 "The training is hard, and there's been times that I've been [saying] 'Why am I doing this?' And then I remember why: I love my brother and this is what he would want us to do," Cheryl Funk Savage said.
Her brother Brad was the original mastermind behind all this. Brad, an Air Force pilot, talked his siblings into trying the triathlon in May of last year.
"He loved being a pilot, loved being in the Air Force. He would say, 'I can't believe [it] This is my dream. I'm living my dream,'" Brad's wife, Jennifer, said.
Brad was the top American in his pilot training class, was named Top Gun while training to fly the F-15 Eagle and was part of the Air Force One support team. He, Jennifer and their daughters were stationed at Shepard's Air Force Base in Wichita Falls, Texas.
"It was kind of like a fairy tale life," Jennifer said.
On May 1, 2008, that fairy tale came to a tragic end. Just one week before the triathlon, Brad was instructing a student pilot when an engine on their T-38 failed. His father, a former Air Force pilot himself, went to the crash site. "They ejected at the same time. The chutes didn't deploy, and they died on impact," Craig Funk said.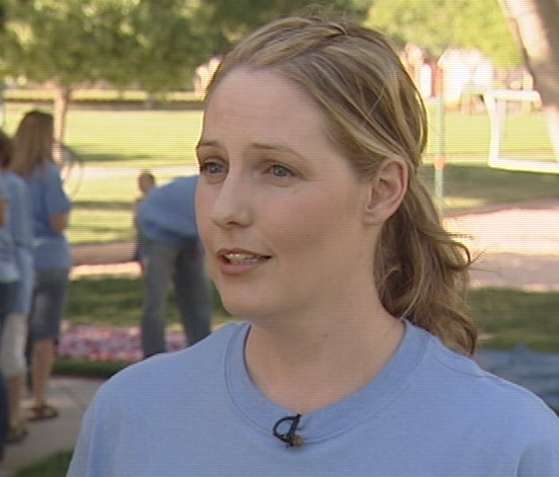 Jennifer was home making breakfast for their daughters. "Even before I got to the door, there was a sea of blue, because they come in full dress," she said. "I opened the door and there were six of seven of them lined up on my door. And I remember thinking, 'Please be that he went down somewhere but they don't know [where].'"
Nine days after the crash, the 35-year-old husband, father, friend and patriot was laid to rest in Ogden.
One year later, on a blustery Saturday morning, the Funk family gathered at Sand Hollow State park near St. George, making sure Brad's loss would not be forgotten. It was the perfect place. After all, this event was originally Brad's idea.
"You know, I lost my running partner, but I know he'll be there cheering us on, just like in life," Jennifer said.
And so were hundreds of spectators. Though the swim was canceled due to gusty winds, 33 friends and family members ran and biked with matching blue shirts on their backs and Brad's memory in their hearts.
Several hours after the start, running with a broken toe and a broken heart, Jennifer struggled to the finish line. But just as in life, the Funk family gathered around her, holding her hand and helping her home.
"I felt like Brad was right there with me. That was him in life too, his love was very empowering," Jennifer said.
E-mail: kaiken@ksl.com
×
Photos
Most recent Utah stories