Estimated read time: 2-3 minutes
This archived news story is available only for your personal, non-commercial use. Information in the story may be outdated or superseded by additional information. Reading or replaying the story in its archived form does not constitute a republication of the story.
SALT LAKE CITY -- Because of climate change in the Mojave Desert, the pack rat is eating an extremely toxic plant that would have killed its ancestors. Utah researchers say the way the animal gradually made this adaptation in order to survive may be linked to forced metabolic changes.
The wood rat, or pack rat as it's commonly called, can now process the creosote without dying. As things gradually got warmer in the desert, between 18,000 to 10,000 years ago, the juniper moved up the mountainside to cooler temperatures, but the wood rats stayed put.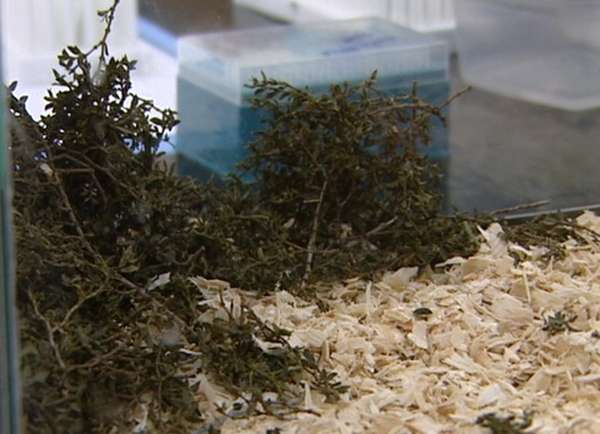 "Now they have the ability to feed on creosote," said Dr. Denise Dearing, a biological researcher at the University of Utah. She and her colleagues say changes in the wood rat, most likely in its liver, might be linked to one or more of 24 genes that were forced to respond to climate stress.
"Are those changes that they turn on more enzymes or less? Or have the enzymes changed themselves? If the enzymes have changed, then we are looking at a genetic basis," said Jael Malenke, also a biological researcher at the University of Utah.
If Dearing and Malenke can pinpoint detoxification genes, others conceivably might be able to develop enzymes to modify cattle or sheep so they too could eat creosote.
Nature adapted the wood rat only because it gradually could make the change, but what happens when animals and plants don't have enough time to evolve, as might be the case now with rapid and more dramatic global warming?
Animals move from lower to mid-elevations. Mid-elevation animals move to higher elevations. But some species eventually will have nowhere to go.
"Off the top of the mountain peak, you can sort of think of it that way, and we may be losing those species as we see change coming if they can't adapt to those warmer temperatures, and the new plants that are invading, or the new animals that are invading," Malenke explained.
Some researchers believe a disappearing animal called the Pika is already a victim, and the wood rat may not be out of the woods yet. Researchers say with increases of atmospheric carbon dioxide under global warming, creosote plants will make even more and heavier concentrations of the toxin.
E-mail: eyeates@ksl.com
×
Most recent Utah stories