Estimated read time: 1-2 minutes
This archived news story is available only for your personal, non-commercial use. Information in the story may be outdated or superseded by additional information. Reading or replaying the story in its archived form does not constitute a republication of the story.
FARMINGTON -- A Bountiful Jr. High School teacher accused of having sex with a 13-year-old student is trying to work out a plea deal and avoid trial. Linda Nef appeared in court Friday afternoon in Farmington.
This is a case that shocked the community of Bountiful. A double-scandal: two teachers, both accused of having a sexual relationship with the same 13-year-old student.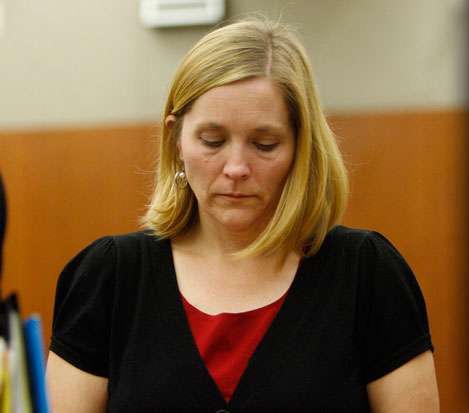 Friday's appearance was routine. It only resulted in the judge scheduling another hearing April 10, but Nef's attorney says he's trying to arrange a plea bargain and avoid a trial.
Nef, herself, brought the case to the attention of law enforcement. After her relationship with the boy ended, she blew the whistle when she found out the boy was having sex with another teacher.
"She went in on her own, made a confession, was completely forthright with law enforcement, wanted to take care of this," her lawyer, Sean Druyon, said. "She feels good to get this off of her chest and to get the ball rolling and [get] a resolution."
Druyon also said Nef feels remorse for how this has affected the victim. "She's very sorry [for] the impact that she's had on him, his family, the school system. She's embarrassed, of course," he said.
The other teacher accused in the case is Valynne Bowers; both are facing first-degree felony charges of rape and sodomy.
Nef's attorney says her explanation for the crimes will come later when she tells her story in court.
E-mail: jhollenhorst@ksl.com
×
Related stories
Most recent Utah stories