Estimated read time: 2-3 minutes
This archived news story is available only for your personal, non-commercial use. Information in the story may be outdated or superseded by additional information. Reading or replaying the story in its archived form does not constitute a republication of the story.
If you think you have an interesting "Today's Woman" topic, you can contact Candice Madsen at cmadsen@ksl.com. SALT LAKE CITY -- The sour economy is turning a lot of stomachs, but former interior designer Tami Cromar is hoping to find sweet success with the new company she started in December.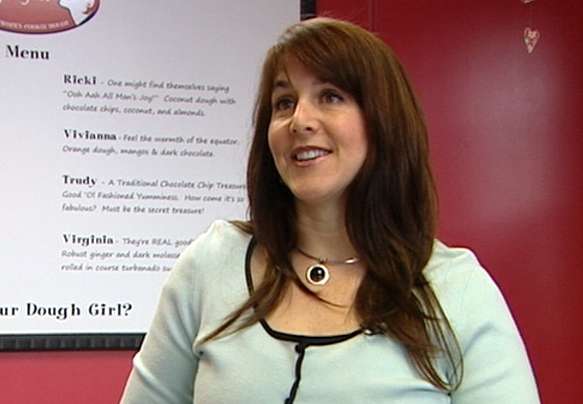 My Dough Girl features gourmet cookies sold fresh or by the frozen dozen. "I took all my passion for chocolate and transferred it to the cookies," Cromar explained. She also transferred her savings. "I did not take out any loans because I was afraid of loans in this economy. So, I broke open my savings and started the business," she said.
Cromar can't afford to hire staff right now but has found people, like laid-off public relations executive Candace Little, who are willing to work for free.
"I actually lost my job due to the recession and came across My Dough Girl, fell in love with the store and thought: I have some skills that I can put to use here," Little said. She hopes when the company takes off she'll start making a different kind of dough.
While starting a business during a bad economy poses challenges, some of the most successful companies in the world started during times of a recession.
Burger King began flipping those flame-broiled hamburgers amid a recession in the '50s. Harvard dropout Bill Gates launched Microsoft during the slide in the '70s. And at the end of the Great Depression, an electronic company was born in a Palo Alto garage. HP now operates in nearly every country in the world.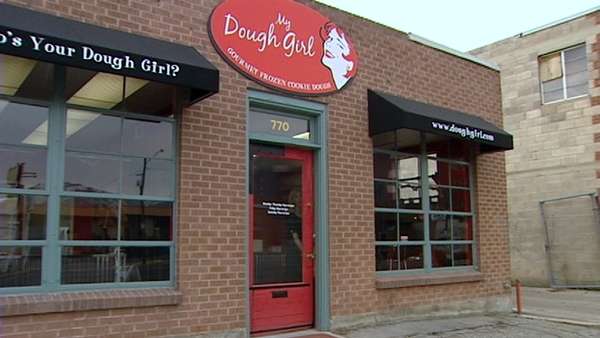 Cece Mitchell of Zions Bank says economic slumps often force people to get creative. "It gives people the impetus to act out on what they've been dreaming about," she said.
Since the economy started slumping, Zions Bank has seen business pick up at its Business Resource Center. "We're seeing over a hundred clients a month. Last week was a better week; probably almost a hundred clients in one week," Mitchell said.
Some of those clients include people who have lost jobs. Others, like Cromar, are deciding to invest in themselves rather than Wall Street. "It was mostly just passion and chasing a dream and taking a chance," she said.
Mitchell says despite all the dire economic news, there is still a lot of opportunity. "If you have the right idea, and you've got the right plan, and you've got the right partners out there to help you, now is as good as time as any to start a business," she said.
Cromar is "baking" on it.
×
Related links
Most recent Utah stories